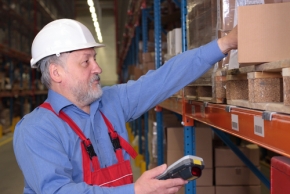 Workers age 55 and older are now the fastest growing segment of the labour force, according to WorkSafeBC's 2011 Statistics book, and they're facing increasingly greater risks of serious injuries and fatalities. WorkSafeBC's 2011 Statistics book examines the health and safety experiences of older people in the workplace.
Of the more than 1,500 claims WorkSafeBC received for fatalities between 2002 and 2011, 55 per cent or 832 were for older workers. Of those older workers, 95 per cent were for males.
Occupational disease caused by exposure to asbestos is responsible for 70 per cent of fatalities among older workers, the most recent WorkSafeBC statistics indicate. Asbestos has claimed the lives of close to six out of every 10 workers who died at the age of 55 or older.
Most of the 832 fatalities reported among older workers from 2002 to 2011 were in construction trade, such as plumbing, carpentry and roofing, as well as fabricating, machining and manufacturing.
Older workers also suffer from hearing loss due to noise exposure at a rate four times that of younger workers. WorkSafeBC also found older workers suffer fewer injuries than their younger counterparts, but when older workers are seriously injured, they take longer to recover.
For young workers, more than half of the 682 fatalities for these working group occurred in three occupations: transport operators, construction trades, and logging and forestry. The WorkSafeBC 2011 statistics also reported 399 deaths from non-motor vehicle incidents among young workers, of which about 14 per cent resulted from falls.
WorkSafeBC Statistics 2011
is reported annually as a complement to the operational and financial reviews covered in WorkSafeBC's 2011 Annual Report and Service Plan. The report contains statistics on key areas of operation such as claims, assessments, prevention, and services.