'Through the adoption of advanced agriculture technology, we're helping the sector find new and unique ways to address pandemic challenges'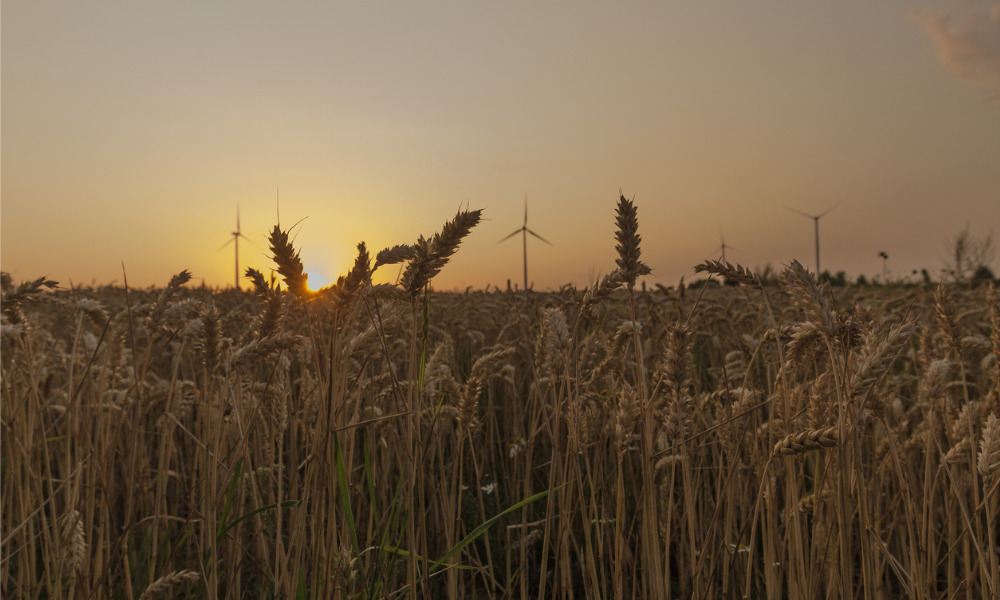 Ontario is investing $25.5 million in its Agri-tech Innovation Program to increase the adoption of technological innovations within the agri-food sector.
This will help enhance the health and safety of workers, and improve the sector's efficiency and productivity, according to the government.
"This large investment is a significant step forward by our government in using innovative technology to guard against the spread of COVID-19 in agri-food workplaces and protect worker health and safety," said Ernie Hardeman, minister of agriculture, food and rural affairs. "Through the adoption of advanced agriculture technology, we're helping the sector find new and unique ways to address pandemic challenges while at the same time setting agri-food businesses up for future growth and success in modern agriculture."
The government is holding a modernized cost-share intake under the program, distributed in two streams.
The Early Adopters stream will foster adoption of advanced technology to modernize businesses that are not yet widely adopted within the sector (e.g., production or automation technology). The province will cover 35 per cent of the project cost to a maximum of $100,000. This stream is designed for significant projects with a minimum value of $150,000.
Phase three of the program will focus on truly innovative projects, where the innovation is new to Ontario, North America or the specific sector (e.g., prototyping/customization of an autonomous farm harvesting equipment). The projects will involve piloting or demonstrating the technology and will need to be a collaboration between at least two businesses/organizations.
The intake will support implementation of sector-specific, unique and innovative technologies in the workplace that enhance protection of workers against COVID-19, lead to increased business efficiencies and productivity and help build the sector's resilience, said the government.
Previously, Ontario invested $10 million through the Enhanced Agri-food Workplace Protection Program (EAWPP) to allow more farmers and agri-food operators to purchase personal protective equipment, enhance cleaning and disinfection and redesign workstations to better protect workers.
In June 2020, Ontario committed up to $15 million to enhance health and safety measures on farms and in food processing facilities.
The first intake for Agri-tech Innovation Program will run from May 17 to June 21, 2021. More details about the intake will be available on the Ministry of Agriculture, Food and Rural Affairs website by May 17, 2021.
Stakeholders
Stakeholders welcomed the new program.
"Technology and modern equipment make today's farms more efficient and safer — both for people and the environment. Ontario farmers are excited at the prospect of working with the provincial government to further push innovation on the farm. This program will not only protect farmers and farm workers from the COVID-19 pandemic. It will enable investments in new processes and state of the art equipment," says Peggy Brekveld, president, Ontario Federation of Agriculture.
"The Ontario Tender Fruit Growers extends its appreciation for the Agri-tech Innovation Program that will enhance worker safety on our farms," says Phil Tregunno, chair, Ontario Tender Fruit Growers. "With the recent completion of an extensive analysis of the sector, we are well positioned to implement labour saving technologies that will help our competitiveness and grow the industry."