18 of the province's 32 regions will be able to move to the next stage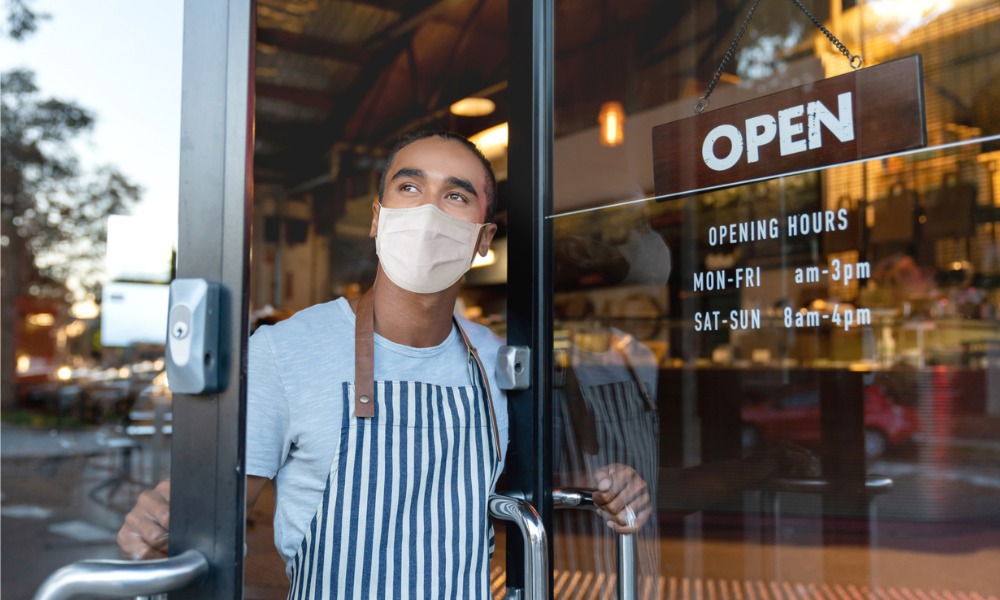 Today, many of Ontario's regions will enter Stage 3 of the province's re-opening plan. More populous regions such as the Greater Toronto Area, Hamilton, Windsor-Essex or Niagara will still be held in Stage 2.
On April 27, the provincial government released a document entitled A Framework for Reopening our Province, which details three key stages for Ontario to safely re-open. Stage 1 started in May, and Stage 2 started in June, with Windsor-Essex being the last region to enter Stage 2 due to concerns over the spread of the virus amongst migrant workers on the region's farms.
Each phase lasts 2 – 4 weeks, and the move to the next stage is contingent on a decrease in the daily number of reported COVID-19 cases.
Under Stage 3 guidelines, most businesses and public places will be allowed to re-open, albeit with gathering limits of 50 people indoors and 100 people outdoors. Those not from the same household or social circle will still need to respect physical distancing guidelines.
For more information, the province has released a detailed framework of what Stage 3 entails.
Examples of businesses and activities that can resume (with limits) include: Casinos; Convention centres, meeting and event spaces; Gyms, fitness studios and community centres; All fitting rooms; Interactive exhibits at museums, attractions and heritage institutions; All on-site library services; Concerts, theatrical productions, movie theatres, etc.; All personal care services (e.g. facials, ear piercings, etc.); Playgrounds and play structures; Recreational courses and instruction (music lessons, language classes, tutoring and art classes); Recreational attractions such as arcades, escape rooms, pool halls, bowling alleys, etc. as well as some team sports and tour guide services.
Nevertheless, even with the arrival of Stage 3, certain businesses and activities will remain closed due to the difficulty of implementing social distancing and proper cleaning and sanitation. This includes: Amusement parks and water parks; buffet-style food services; dancing at restaurants and bars, other than by performers hired by the establishment following specific requirements; overnight stays at camps for children; private karaoke rooms; prolonged or deliberate contact while playing sports; saunas, steam rooms, bath houses and oxygen bars; and table games at casinos and gaming establishments.
"Our success in reducing the spread of COVID-19 and getting Ontario to a place where we are ready to reopen most of the province is a testament to the hard work of business owners, individuals and families right across the province. So many have stepped up and played by the rules, demonstrating that we can restart our economy safely and responsibly. Small actions can make a big difference. Now more than ever, we must continue to follow the public health advice to preserve the progress we have made together." Said Premier Ford in a statement last week.
The province is also working to launch a mobile app that will help improve contact tracing. The release date for the app has yet to be announced. Ontario has also launched an online directory, the 'Workplace PPE Supplier Directory' to help businesses re-opening find PPE suppliers.
As of July 16, there have been 108,913 confirmed COVID-19 cases in Canada, 8,815 deaths and 72,626 recoveries. In Ontario there have been a total of 37,052 cases with 2,732 deaths and 32,920 recoveries so far. There remain around 1,400 active cases in the province.