Up to 60,000 small businesses to benefit from program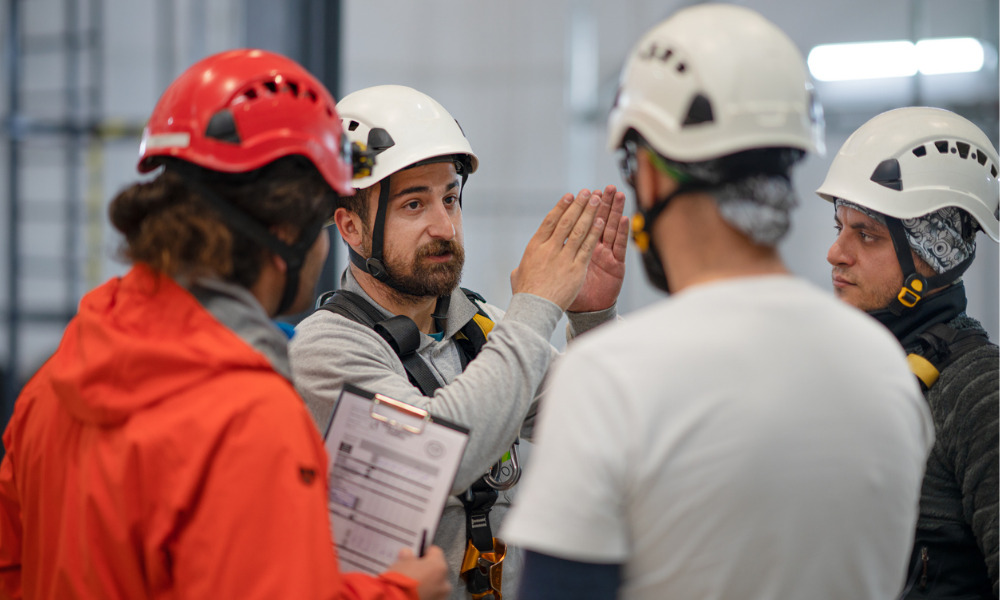 Ontario is investing $10.5 million through the new Small Business Health and Safety Training Program to provide free health and safety training for small businesses across the province over the next three years.
Up to 60,000 small businesses will benefit from the program.
"As Ontario reopens, keeping workers safe will continue to be our top priority," said Monte McNaughton, minister of labour, training and skills development. "Small businesses have less resources to learn about health and safety than other businesses and we know they are facing a lot of financial pressures as a result of this pandemic. Our government is making sure they have the guidance and support they need."
The eLearning training course is offered through Workplace Safety and Prevention Services. It takes about six to eight hours for most people to complete, and covers a range of topics, including:
occupational health and safety laws
rights, duties and responsibilities of workplace parties
duties and responsibilities of the health and safety representative under the Occupational Health and Safety Act
recognition, assessment, control and evaluation of common workplace hazards
It will cover the course registration costs for an employee who is appointed by their colleagues as a health and safety representative for their workplace, and will reimburse small businesses $150 towards the representative's training time.
Ontario previously hired more than 100 new occupational health and safety inspectors to support the province's business inspection campaigns amid the COVID-19 pandemic.
Registration
To register for the free training, eligible small businesses must access the course through Workplace Safety and Prevention Services' website. Once training is complete, small business applicants should retain a copy of the certificate of completion as proof for their refund of the $25 registration fee and the $150 toward the cost of worker training time.
Small businesses can apply for reimbursement through the Small Business Health and Safety Training Program starting in Fall 2021. More details will be available soon on the Workplace Safety and Prevention Services' (WSPS's) website.
"Small businesses are the lifeblood of our communities. Helping them to keep their people safe so they can rebound and thrive is a priority at WSPS," said Lynn Brownell, president and CEO, WSPS. "The training equips health and safety representatives with the tools and knowledge they need to make their workplaces safer, better and more productive. It is a real win for both the employee and the employer."
The program will improve health and safety awareness to help prevent illnesses and injuries by training health and safety representatives of small businesses on how to keep workers safe in the retail, construction, health care, accommodation and food services, and other sectors. Businesses will also be reimbursed for the time the representatives are away from work.
Small businesses that have six to 19 employees are required to have a health and safety representative and they can apply for this program, according to the government.
Meanwhile, workplaces with 20 or more workers are required to have a joint health and safety committee. In Ontario, about 130,000 small businesses require a health and safety representative.