How a childhood trauma fuelled Randy Dignard's passion for safety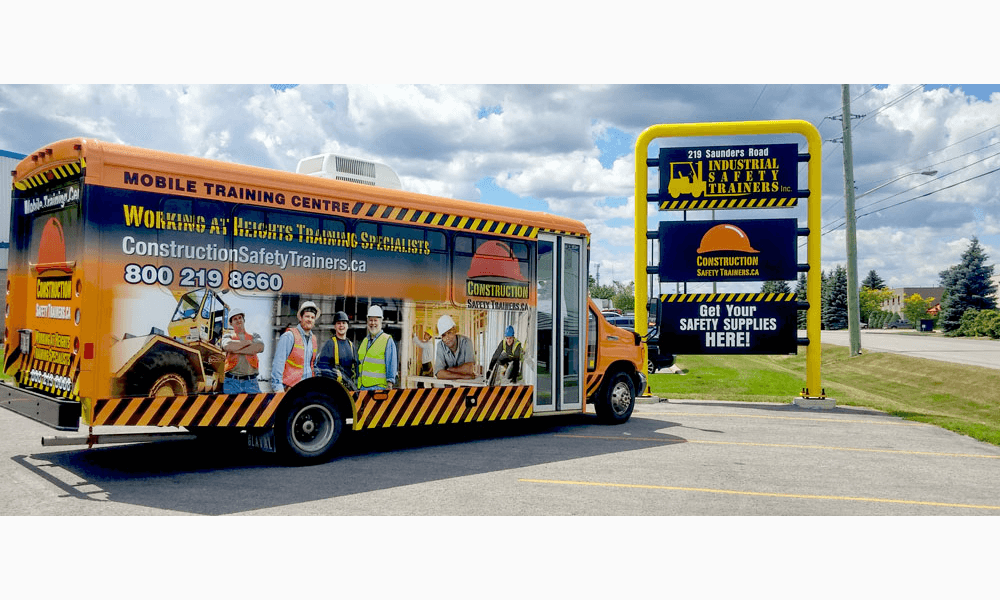 A moment of trauma propelled Randy Dignard down a road that would lead to the creation of the safety bus, changing the way many businesses and schools provide specialized training in Ontario. Now, he hopes to take his business, and the safety bus idea, right across Canada.
At the age of 16, Dignard found himself sitting in his high school shop class "splattered in blood." He says he remembers it like it happened yesterday, "a kid in front of me cut off three of his fingers on the table saw… I was like, oh my god, what the heck just happened." It changed his life.
At his first job out of high school in the early 1980's Dignard saw a posting to join the company's health and safety committee. "I remember thinking I know a little bit about accidents, I know a little bit about guarding, and so I might be a good fit for that job." And he got it. Dignard specialized in forklift operations and implemented a training course the warehouse he worked in.
In the mid 1980's he landed a job with Molson Breweries as a health and safety training coordinator. "At that time everything was being computerized, so I had to teach a workforce, how to use computers and stuff like that," says Dignard. After 15 years with Molson, the company announced it was closing the brewery, and Dignard had to reinvent himself.
He went back to school and took business courses, "just trying to get as much information as I could to prepare myself for running my own company." Dignard registered his company, Industrial Safety Trainers, in 1999. But he needed to figure out a way to set himself apart from the competition.
Dignard knew how expensive safety training could be for businesses and he wanted to find a way to make it more convenient and less costly. "I remember thinking what if I could come up with a mobile training centre," says Dignard, and the idea simmered in his brain.
He couldn't drive a tractor trailer, and a camper or RV couldn't be retrofitted to become a mobile classroom. "Then I thought, well, what if I got a bus?" It was perfect. Dignard bought a small shuttle bus and equipped it with a propane forced air furnace for winter, and a special air conditioning unit for the summer. He painted it bright yellow and added safety stripes all over it, "and the safety bus began…that was my advantage," says Dignard.
The idea took off, and soon Dignard was driving the safety bus all over Ontario. He added high profile clients like Tim Hortons, Wendy's, and Canadian Tire to his list of stops. Even though his company is officially called Industrial Safety Trainers, the website is thesafetybus.com. "That's what everybody in Ontario knows us as, is the safety bus company," says Dignard, who now has a fleet of safety vehicles, and a dream of rolling them out across Canada.
Dignard recently reached an agreement with SafetyCo Partners, and thinks it will take his business to the next level. "I want to take my company national, and I want to be the largest training provider in Canada." A fresh partnership that adds fuel to the tank for an uphill drive.