Global news: report says more than 6,500 employees have died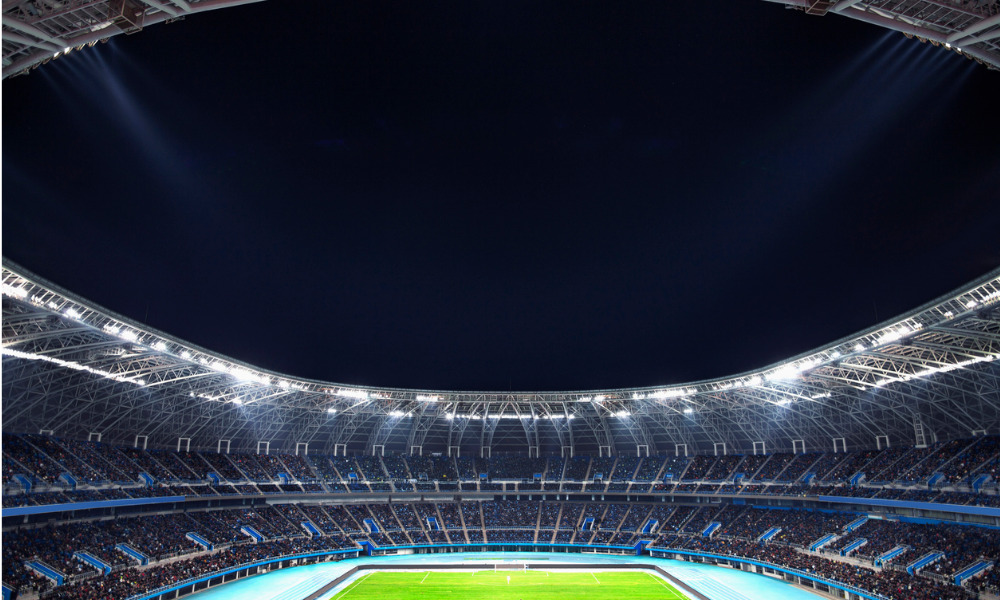 Several corporate sponsors of the 2022 FIFA World Cup have called on football's international governing body, FIFA, and the Qatari government to compensate workers who have suffered during tournament preparations.
McDonald's claimed that it has been in regular communication with FIFA regarding human rights violations, worker safety, and worker's rights.
"We recognize there is more to be done to ensure that the World Cup leaves a positive legacy in Qatar," said Jennifer McColloch, chief sustainability officer at McDonald's. "We will continue working with FIFA, human rights experts, and the other sponsors to help spur positive change on human rights, including supporting processes that facilitate access to remedy, both around the tournament and in the communities we serve."
Read more: Seasonal and outdoor workers: How to stay safe
"We recognize that more can be done to ensure respect for the human rights of all workers involved in the Qatar World Cup, including providing effective remedy to those who are unable to access avenues for redress," said Paul Lalli, global VP for human rights at Coca-Cola.
AB InBev/Budweiser and Adidas also expressed support for the cause of the workers who have been negatively affected while at work for the big event.
Two-thirds (66 per cent) of those surveyed, and 72 per cent of those likely to watch at least one World Cup match, said that FIFA's corporate partners and sponsors should publicly call on FIFA to compensate migrant workers who suffered while preparing the World Cup in Qatar, according to a study commissioned by Amnesty International.
The poll was carried out by YouGov and surveyed 17,477 adults in 15 countries before the calls from sponsors.
How many have died?
The World Cup preparations in Qatar have been filled with workplace safety issues.
In a 2020 report, the Qatari government said its accident records showed that between 2014 and 2020, there were 37 deaths among labourers at World Cup stadium construction sites. Only three of these deaths were "work-related".
However, in February 2021, The Guardian reported that more than 6,500 migrant workers from India, Pakistan, Nepal, Bangladesh and Sri Lanka had died in Qatar since it won the rights to host the World Cup, citing government sources.
The findings mean an average of 12 migrant workers from these five south Asian nations have died each week since the night in December 2010, according to the report.
Read more: How did so many migrant workers in Qatar die in the past decade?
Also, in November 2021, the International Labour Organization (ILO) said 50 workers lost their lives in 2020 and just over 500 were severely injured, with 37,600 suffering mild to moderate injuries.
The truth is the World Cup host has attributed the majority of these deaths to "natural causes", cardiac or respiratory failure, according to Amnesty International.
This is the case even though the workers who died passed their mandatory medical tests before travelling to the country.
"Despite clear evidence that heat stress has posed huge health risks to workers, and one peer-reviewed study suggesting that hundreds of lives could have been saved with adequate protection measures, it remains difficult to know exactly how many people have died as a result of their working conditions," according to the group in its report titled In the Prime of Their Lives" Qatar's Failure to Investigate, Remedy and Prevent Migrant Workers' Deaths.
Read more: How many work-related deaths are recorded in Canada each year?