'The great number of claims itself demonstrates that harassment and gender-based discrimination in the RCMP have been a persistent problem'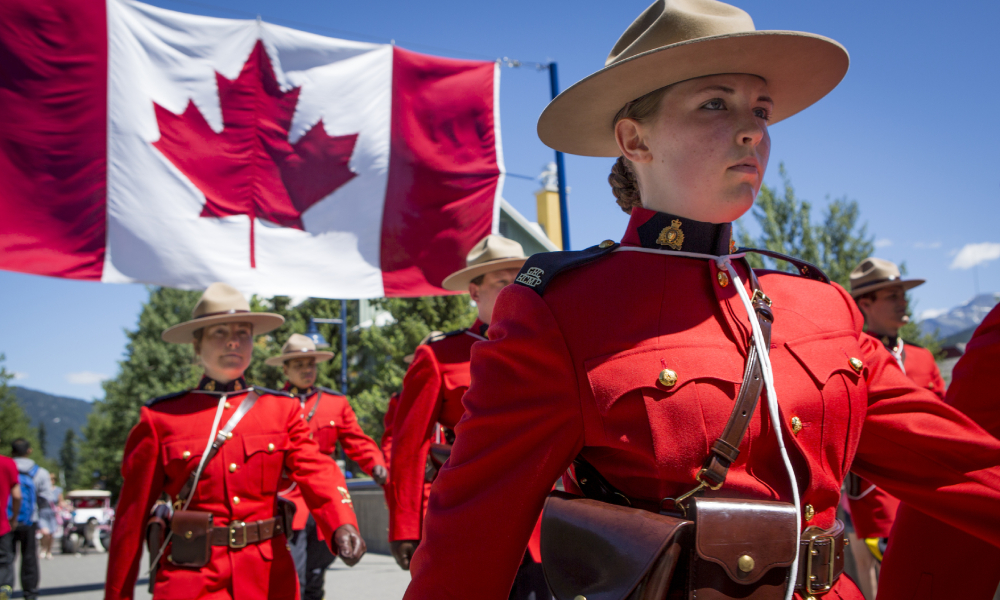 The culture of the Royal Canadian Mounted Police (RCMP) is toxic towards women, according to a report released by former Supreme Court of Canada Justice Michel Bastarache, in relation to the implementation of the Merlo Davidson settlement agreement.
The report was based on Bastarache's assessment of more than 3,000 claims filed further to the Merlo/Davidson Agreement.
"The great number of claims itself demonstrates that harassment and gender-based discrimination in the RCMP have been a persistent problem," says Bastarache in a letter sent to RCMP Commissioner Brenda Lucki. "I have tried to give the claimants a voice by letting them explain their situation as much as possible within my analysis. Their demand is for respect by colleagues and equal treatment in an organization they can be proud of."
CTV News noted that 2,304 women received compensation out of a total of 3086 claims as part of that class action lawsuit related to sexual harassment of women within the RCMP. The government has paid out $137.4 million, $125.4 million of which went to claimants while the rest went as legal fees to the firms that acted as class council. Each victim was eligible for a payout of between $10,000 and $220,000, according to a CBC report.
Some of the findings of the report include:
There are a number of systemic barriers that women faced in succeeding in the RCMP.
RCMP is not recruiting the right kind of person to serve in a modern policing organization.
There was a significant amount of sexualized conduct, drinking and abusive relationships between instructors and cadets during training at Depot.
There was an abuse of power leading to sexual assaults in the recruit training field.
Many of the postings are in remote locations where the recruit had no social support network and was reliant on her often male colleagues.
Claimants claimed they were treated in a discriminatory manner by the human resources/staffing section of the RCMP because of their gender or sexual orientation.
Claimants said they were not supported through their pregnancy.
The prevailing culture discouraged women members from seeking psychological support.
Bastarache also listed a number of recommendations that the RCMP can do to address these issues, including:
Examine, through an independent study, all aspects of the RCMP to identify systemic barriers in place that prevent women from succeeding in the RCMP and specify ways in which those barriers can be removed.
Perform a careful analysis of what will constitute "merit" in the recruitment of RCMP members, considering the need to remove systemic barriers and to allow for specialized roles and functions.
The RCMP should ensure an effective anti-harassment and discrimination course is taught at Depot that includes role-playing as well as participation by members who have experienced harassing conduct.
Post female recruits to detachments in areas where they have adequate housing and social support unless they request otherwise.
Ensure that Human Resources staff understand the need to remove systemic barriers against women and are trained on how to do so.
The full report is available here.
Recently, Manitoba rolled out a new legislative framework that will help ensure all elected officials understand the requirement to have a respectful work environment on councils and other governing bodies across the province.
Reaction
Reacting to the report, Prime Minister Justin Trudeau said that when his government appointed Lucki, she was tasked specifically with changing the culture inside the police force, according to a CTV News report.
"If an organization cannot keep its own members safe from harassment and discrimination, how can Canadians have confidence in them, to keep them safe as they enforce the law? There is a need for a lot of work, moving forward to improve and reform the RCMP," Trudeau said.
Lucki and the RCMP also recognized the report and vowed to make a change for the better.
"The RCMP Commissioner and her senior management team acknowledge the devastating impacts caused by experiences of harassment and discrimination in the workplace, and the courage it took for women to come forward and disclose their experiences," read their statement. "The RCMP also acknowledges that there are many others who have had such experiences who did not take part in the claims process. The RCMP understands that the report is likely to have impacts on others not directly implicated in the settlement."