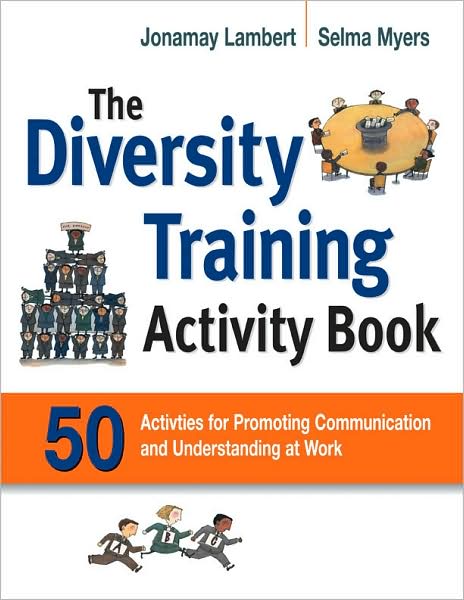 The Diversity Training Activity Book: 50 Activities for Promoting Communication
and Understanding at Work
By Jonamay Lambert & Selma Myers
Amacom Books; $34.95 (U.S.)
So, you want to do a little diversity training in-house? Here's the book for you!
The authors of this new hands-on training manual say the underlying philosophy of their book is "to train workshop participants to deal constructively with the changing workforce, and to do so in a non-threatening environment." And, in fact, many of the 50 activities seem like lots of fun, set out in such sections as:
Diversity Icebreakers
Culture and Diversity
Change, Communication, and Conflict Resolution
Gender at Work; and
Culture and Career Transitions.
Each section contains a brief introduction, followed by a number of specific activities. These activities clearly organized for users and generally include an objective, time requirements, materials and a step-by-step procedure.
For those of us over 40, the type in the book is big, the book itself is almost coffee-table size and it's easy to flip through the pages, skim the activities and choose those that will work best in your workplace.
For more information, or to order, visit
www.amacombooks.org
.