Register for free to find out who our winners are live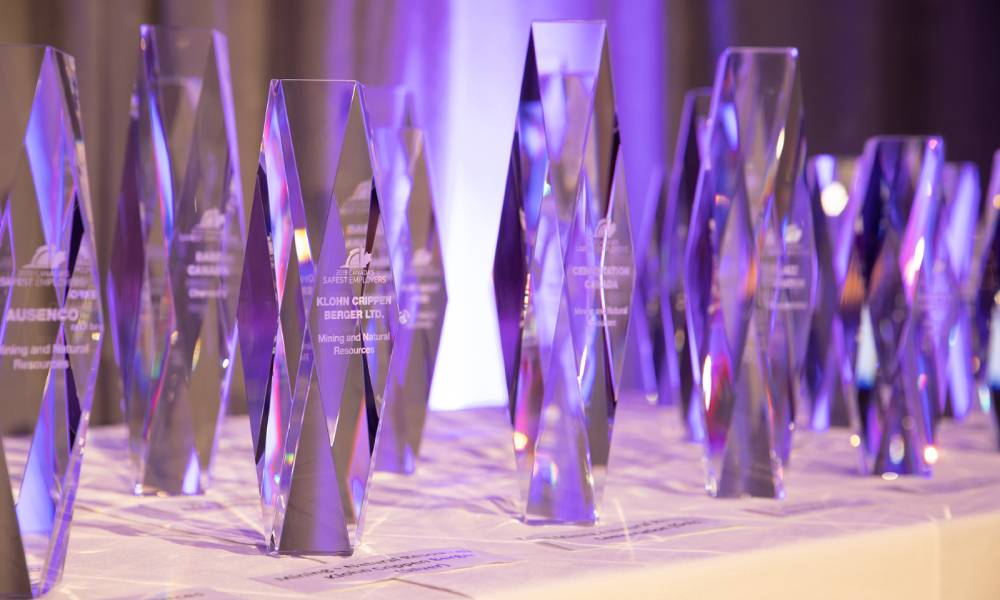 Following a successful inaugural virtual edition last year, Canada's Safest Employers Awards are back to highlight the top individuals and organizations making a difference across the country.
The Awards will take place on October 21, with events kicking off at 11.25 ET.
Awards winners will be announced live! Find the full list of our 2020 winners and finalists here.
Register now for free (!) to take part in Canada's premier independent awards program in the occupational health and safety profession.
As well as the virtual ceremony, the day will feature a bevy of panels featuring our safety nominees. The full agenda for the day's proceedings is available here.
The Chemistry Industry Association of Canada (CIAC) will be sponsoring the Canada's Safest Chemistry Employer award.
"CIAC has been a proud sponsor of Canada's Safest Chemistry Employer for 4 years. For nearly 40 years, Canada's chemistry sector has led the journey towards safe, responsible, and sustainable chemical manufacturing through its U.N.-recognized chemistry ESG, Responsible Care®," says Shannon Watt, Vice-President, Sustainability, Chemistry Industry Association of Canada.
Finalists for the award include BASF Canada, Bureau Veritas Laboratories Canada, Methanex and Patheon by Thermo Fisher Scientific. A full list of finalists can be found here.
"Our industry believes the safety of our employees and all Canadians is of paramount importance. We look forward to highlighting the great work all our nominees have achieved over the past 12 months, even under extremely challenging conditions," says Watt.
Primoris will be sponsoring our much anticipated Safety Leader of the Year award.
"Primoris is honoured to sponsor the Safety Leader of the Year award!" says Sheridon Taylor, Senior Vice President, Primoris Canada. "Safety Professionals play such a vital role within an organization in terms of the business's overall success. They must have extraordinary leadership skills and a determined vision around continual HSE performance improvement to be successful in the profession."
"They require a remarkable ability to understand system & cultural improvement areas against a backdrop of legislation, client requirements and company objectives. In consideration of the inherent impact potential, skill set requirements and demands of the role as Safety Professionals," she says.
"What Primoris looks forward to the most during the awards ceremony is really the excitement and energy of the entire awards ceremony! A remarkable event recognizing leaders in safety across Canada and across a variety of industries, the ceremony inspires us all and celebrates the great work done across the country by so many Companies in improving worker safety. And of course, Primoris will also be excited to hear all the category winners announced and hear the many motivating messages that will be shared during the event!" says Taylor.
Finalists for the award include Sean Cammaert – BASF Canada, Mitch Jamieson – Enger Safety/Atlantic Tree Solutions, George Minow – Kitchener-Wilmot Hydro, Martin Gallagher – Metrolinx, Erin Y. Oliver – Modern Niagara Group, and Susan Harahap – Pro Administration Services.
We extend special thanks to our event sponsors Avetta, BGIS, Bruce Power, Chemistry Industry Association of Canada, MSA Safety, Primoris, WSIB, and WSPS for supporting this event and the recognition of safety excellence.
Register here to attend Canada's Safest Employers Awards.