Winners celebrate, while Canada's Safest Employers Awards main sponsor Avetta explains its 'powerful vision' for safety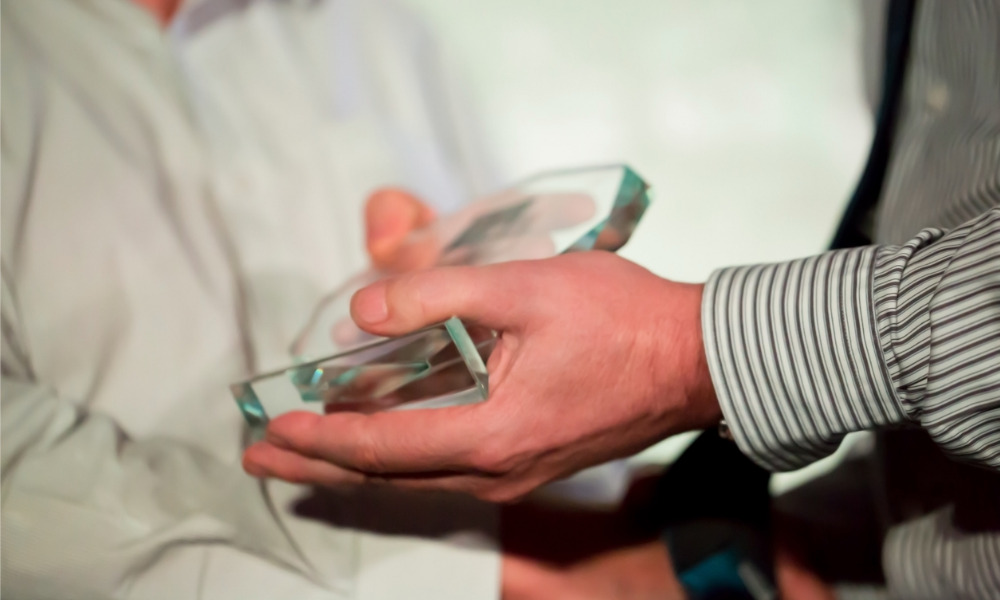 As we approach the end of 2022, it's important to look back on accomplishments and look ahead to the challenges of tomorrow. Canada's Safest Employers Awards (CSEAs) recognizes excellence among health and safety professionals and back in October more than 500 attendees logged on for the 12th annual event to celebrate the winners in 20 different categories.
Avetta was the main event partner, and it sponsored the award for Best Safety Industry Provider and shares this message.
"Avetta started with a powerful vision: to make sure all workers get home from their jobs safely, every single day. As we've grown, we've not only stayed true to this vision — we've expanded it. Today, we provide the foundation for clients, suppliers, contractors, workers, and vendors to forge stronger relationships, ensuring every workplace is safe and sustainable. For this reason, we are honoured to be associated with the award for Best Safety Industry Provider."
For more information about the awards, click on this link.
That award went to the Alberta Construction Safety Association. Meanwhile, construction companies had their own specific category to compete in, and the Borger Group of Companies walked away with the award for Canada's Safest Construction Employer.
"This award is confirmation that we are on the right path but more importantly that safety is a source of pride for our whole team," says the Borger Group of Companies. It says the top highlight over the past year has been integrating its in-house safety Vizzn Software. It identifies missing safety paperwork and compares active equipment and actual events to safety paperwork.
It plans to utilize this software program even more in the new year saying, "the interactive drawings feature identifies gas, fiber and electrical lines and any additional hazards so all team members can identify the location, in real time, of these hazards in relation to their own location."
It's just one of many award recipients with a vision to the future that puts safety at the forefront of everything they do. The CSEA's honored so many others. Here is a full list:
Canada's Safest New Employer: Drone Delivery Canada
The Chemistry Industry Association of Canada Award for Canada's Safest Chemistry Employer: Methanex
Canada's Safest Mining & Natural Resources Employer: Klohn Crippen Berger Ltd.
Best Environment Management Program: Siemens Canada Limited
The MSA Safety Award for Canada's Safest Oil & Gas Employer: Flomax Compression Ltd
The WSPS Award for CEO of the Year: Phil Verster – Metrolinx
Canada's Safest Utilities & Electrical Employer: Black & McDonald Limited
Canada's Safest Employer for Young Workers: City of Surrey
Canada's Safest Construction Employer: Borger Group of Companies
The Minerva Award for Rising Star of the Year: Caroline Steinborn - Canada Post
Canada's Safest Employer in Services Sector: JLL, Inc.
Canada's Safest Logistics and Supply Chain Employer: Wolseley Canada Ltd.
Canada's Safest Manufacturing Employer: Kawartha Dairy
The Avetta Award for Best Safety Industry Provider: Alberta Construction Safety Association
Canada's Safest Public Sector/Non-Profit Employer: Calgary West Central Primary Care Network
Canada's Safest Public Transportation Employer: Jazz Aviation
The BGIS Award for Safety Leader of the Year: Lee-Anne Lyon-Bartley - Dexterra Group Inc.
Best Wellness and Psychological Safety Program: BGIS Global Integrated Solutions Canada LP
Most Innovative Use of Safety Technology: CEDA, Western Pressure & Vacuum Team
The WSIB Award for Canada's Best Health & Safety Culture: Michels Canada
Nominations for 2023 will open at the end of February and run until late April. Click here to learn more about the awards process.