Government establishing a 50-metre safe access zone in schools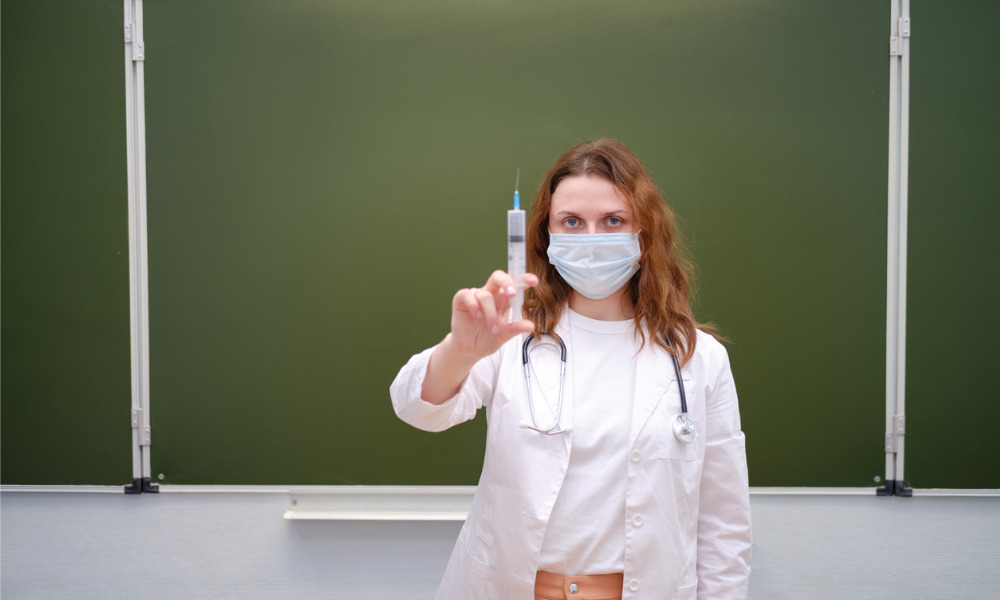 Saskatchewan is introducing legislation to better protect school staff from possibly violent protests at schools.
The government announced the legislation as it hopes to ensure families can access schools harassment-free while vaccines are rolled out for kids 5-11.
The province is establishing a 50-metre safe access zone that will prevent sidewalk protests or interference near schools that could potentially cause obstructions, delays or harassment for people entering and leaving school properties.
"Similar to the protections provided for patients, staff and families accessing our hospitals it is important that our children, parents, teachers and staff are able to access schools in the province without fear of interference or intimidation," said Dustin Duncan, minister of education. "In particular it is important to ensure our children do not feel scared or threatened."
There is also regulation-making authority to extend zones up to 150-metre zones, according to the government.
Meanwhile, lawful labour picketing will still be allowed within the safe access zones.
The legislation will expire two years after coming into force.
Nearly nine in 10 (89 per cent of) experienced a threat, attempt or act of physical violence during the 2018-19 school year, according to a report from the University of Ottawa. Seventy per cent experienced some type of physical force (such as hitting, kicking, biting or being hit by a thrown object), and almost 60 per cent experienced threats to use physical force.
Criticism
Saskatchewan's announcement was met with a positive reaction on Facebook.
"Everyone has the right to decide what's best for their family. However, if you decide to vaccinate your children you shouldn't have to go through a group of protesters. Children should not have to face the stress of people blocking the way to the school, or perhaps saying things which frighten children. Protest at places where the "adults" made the decisions. Leave the kids alone," said Sandi Prystay.
However, many criticized the move.
"If there were no ridiculous mandates put in place you wouldn't need 'safe zones'. No one should be in fear of losing their job over a vaccine that does absolutely nothing," said Dawn Martin.
"Have you ever considered that by passing a law, (which sounds like it will keep people safe) could also lead to other problems? Besides who decides what is considered a threat or not a threat? What if there is a strike? Will these people who actually work at these institutions face potential criminal action against them as well? Sounds like this law was not thought through very well," said Daniel Lubberts.