How the role of safety officer is often complex, but also rich and rewarding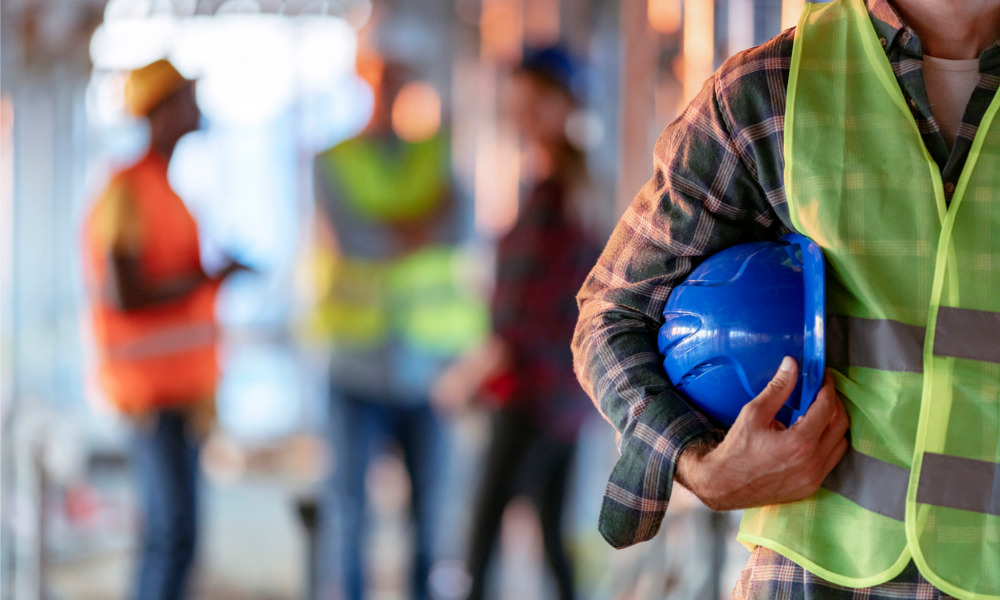 While we often generally refer to the 'safety professional', there are in actual fact a range of roles and responsibilities that exist within the profession. One of the wonderful things about safety is that if you are interested in OHS, there are a range of careers available, notably that of safety officer.
What is a safety officer?
So what exactly is a safety officer? Safety officers are internal employees who are assigned to "prevent accidents, respond to emergencies and evaluate the effectiveness of the company's safety programs. A safety officer identifies safety hazards, investigates them thoroughly, and controls them before someone gets hurt," according to Safetymint.
Why is it important to have a safety officer in the workplace?
Safety officers are crucial in the workplace, they are responsible for essential tasks such as conducting inspections, delivering safety training and ensuring compliance with appropriate health and safety legislation. Simply put, safety officers make workplaces a healthier and safer place for workers. There is no doubt that the role is a crucial, complex and rewarding one.
What are the roles of a safety officer in the workplace?
Often, the safety officer will be leading the OHS department and reporting to the Chief Operations Officer (COO). Of course, as the profession diversifies this hierarchy can change and shift depending on the needs of the organization. "While the role of a safety officer will differ based on a company's industry, organizational size and structure, and unique safety needs, there are general role requirements that apply to most safety officers," says the American Society of Safety Professionals (ASSP).
The role of safety officer usually contains three main components: planning, organizing and supervising.
And with our understanding of safety expanding, the role can include so much more than that. For example, with mental health becoming a more and more important aspect of occupational health and safety, officers may be called to be a friendly ear or shoulder to lean on. This is why it is important to keep up with changes in the sector, and always be working to improve a range of skills that may be called upon.
Safety officers don't usually like being referred to as "safety cops" because their role is so much more than that. That term also takes a negative view of safety, while in fact encouraging healthier and safer practices within an organization is very much a good thing! The term also takes a limited view of the responsibilities of a safety officer. In essence, safety officers have to wear many hats to keep up with the demands of the organization.
Essential duties and responsibilities of a safety officer
As mentioned before, safety officers have to have a number of skills to draw from, because they have a range of duties and responsibilities. For example, safety officers are responsible for monitoring and/or assessing hazardous and unsafe situations. They are also crucial in developing measures to enhance safety in the workplace. Safety officers must also ensure that the organization is complying with all necessary rules and regulations.
Because of the expansive list of duties and responsibilities, and the complexity of the role, safety officers are encouraged (and required) to have the correct training. Technical knowledge can be gained through the Canadian Registered Safety Technician (CRST) designation, or the Canadian Registered Safety Professional (CRSP) designation.
The role is a rich and rewarding one – not simply because safety officers directly contribute to (and enhance) worker wellbeing, but it can also be financial rewarding as well. Indeed, the Board of Canadian Registered Safety Professionals (BCRSP) says that the median salary for OHS professionals is $80,000 and over 50 per cent of certified professionals earn over $100,000 per year.