Vaccine mandates key issue for candidates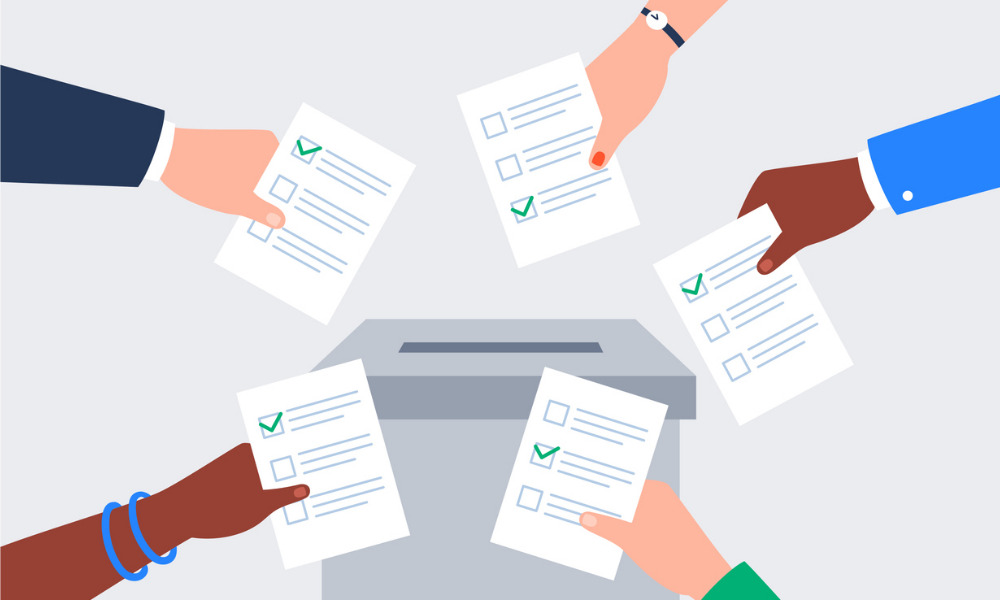 Prime Minister Justin Trudeau called a snap election two weeks ago, meaning that Canadians will be going to the polls on September 20 to have their say about who will run the country. With the pandemic still raging, many candidates' platforms have centered around pandemic recovery. Nevertheless, there are other key issues at the centre of the elections – some which will most likely affect the OHS sector. Here is where the major political parties stand on current pressing issues.
1. Vaccine mandates
The upcoming election has placed the pandemic at the centre of the vote, with current Prime Minister Justin Trudeau saying that the upcoming election will allow Canadians to have their say on pandemic recovery.
Trudeau has pledged to make vaccines mandatory for all public servants, transportation workers as well as Canadians travelling by air, sea or train.
In comparison, Conservative candidate Erin O'Toole has officially come out against vaccine requirements, saying that Canadians "want a reasonable and balanced approach that protects their rights to make personal health decisions."
Though the Liberal party has yet to clarify how such a mandate would be enforced, the NDP – led by Jagmeet Singh – told The Globe and Mail that it supported mandating vaccines, and that mandates should be supported by consequences, with those refusing to get vaccinated disciplined under their respective collective agreements.
"For employees who still refuse to be vaccinated, without a reason related to health status, we would expect that the collective agreement would be followed.
All collective agreements include a process for progressive discipline – up to and including termination. Discipline should always be a last resort, but may be necessary in rare cases to protect the health and safety of Canadians," said Singh.
2. Healthcare
COVID-19 is still very much a threat for Canadians, and healthcare has been at the centre of this maelstrom since the outbreak of the pandemic last year.
The Health Sciences Association (HAS) has urged all of its members to vote in the upcoming election:
"The outcome will have a significant impact on the health care and community social services that HSA members provide. The Parliament that we elect will also be able to act on the issues that HSA members have identified as important to them, like climate action, child care, and pharmacare.
We encourage all HSA members who are eligible to vote to consider the issues that matter to them, learn about the candidates in their riding, and vote," said the HSA in a statement on August 19.
With healthcare amid the pandemic a huge concern for Canadians, the nation's leading political parties have been combative about their respective stances.
In its program, the Liberal party vaunted its pandemic response, and further pledged that if the party were re-elected, that they would introduce 10 days of paid sick for all federally regulated workers. In addition, the party manifesto stated:
"We also need to make sure that the places where we work, learn, shop and play are healthy and safe. Better ventilation adds another key layer of defence against COVID-19, so we'll invest in projects to improve ventilation in our schools and community centres, and create a tax credit to help small businesses improve their ventilation systems."
In its program, the Conservative party has pledged to inject $60 billion into the Canadian healthcare system of the next decade – including action plans for a PPE stockpile, mental health, and the opioid crisis currently gripping North America.
The Conservative party aims to reinstate the tariff on imported PPE "to recognize and secure the longevity of Canadian manufacturers of PPE," says the party's program.
The New Democrats have also chosen to focus, among other things, on mental health, PPE and the opioid crisis:
"To protect medical personnel, patients and essential workers, we'll ensure that Canada maintains an adequate and responsibly-managed stockpile of personal protective equipment, with an emphasis on supporting domestic production," says the party's program.
The NDP has also committed to improving long-term care, stating that "ongoing staffing shortages make for poor quality care, hamper infection control and also leave health care workers at risk of experiencing workplace violence."
In its program, the party says that "Better long-term care starts with making sure that the workers providing this care have better wages, stable jobs and health and safety protections."
3. Climate change
With wildfires raging throughout Canada, climate change has been a key part of the political debate.
Trudeau's liberal party says in its program that it would "train 1,000 new community-based firefighters and help provide them the equipment they need to keep themselves and others safe […] we'll partner with the private sector to innovate climate adaptation, including by lowering insurance premiums that would save Canadians money."
Conservative leader Erin O'Toole recently said that the party would not aim to hit the current emissions reduction target set by the current Liberal party, but rather seek to meet those set by the previous Harper government.
"In April, we launched our plan on climate change. It will meet the Paris objectives. It's not changing the Paris objectives. We will meet the Paris objectives that were actually set by the tail end of the Conservative government and signed onto by the Liberal government," said O'Toole during a recent press conference.
This would mean a target of reducing emissions to 30 per cent below 2005 levels by 2030 rather than the 40 – 45 per cent target asserted by the current government.
In a marked difference, the New Democratic Party said in its program:
"Workers - construction, trades, engineering and others - will be needed to build a low-carbon economy. We will put those workers front and centre of our climate action plan, and fight for workers and their communities to make sure nobody is left behind.
We will work to put in place joint workplace environment committees – modelled on the successful joint workplace health and safety committees which have had a major impact on making workplaces safer – to help reduce emissions at the source in every workplace."