Canadian truckers are protesting a recent federal vaccine mandate for cross-border workers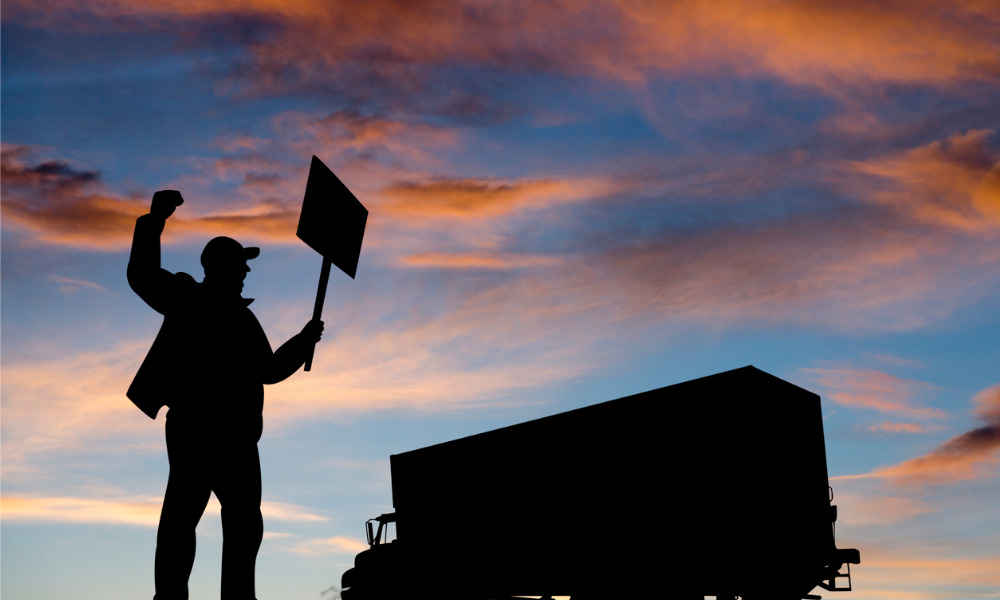 Canadian truckers, part of the so-called "Freedom Convoy", are heading for Ottawa, according to The Canadian Press.
The convoy was organized to protest the federal government's COVID-19 vaccine for cross-border drivers. The rule took effect on Jan. 15 and requires Canadian truckers to be fully immunized against the virus.
Safety concerns
The convoy has raised concerns around its messaging – and around safety.
"Our organization's become very concerned about some of the rhetoric we've heard, hearing racist remarks comparing (the mandate) to Nazis and communism -- things that are not comparable to what's going on right now," said Mike Millian, president of the Private Motor Truck Council, to CTV News.
Indeed, some individuals and groups with far-right views seem to have latched onto the protest. It seems as if the protest has morphed from being about the vaccine mandate to take on a broader political dimension.
Trucker Dennis Levesque of London, ON, told CTV News: "The mandate is there to get people vaccinated to save lives. We know that people who are not vaccinated are more at risk of getting seriously sick," he said. "The industry is not new to government mandates. We have all sorts of government mandates and health requirements to begin with. This would just be another one."
A recent story from UK publication The Independent also says that some journalists have been harassed while attempting to cover the rally.
Ontario Provincial Police shared on Twitter that motorists avoid Highways 416 and 417 this weekend. In addition, the Ottawa Police Service is asking for people not to travel to Ottawa this weekend:
"Expect major disruptions to traffic throughout Ottawa and especially in the downtown core," they said on Twitter.
Local police is bracing for the arrival of the convoy this weekend, though they say they don't know how big the protest will be or how many people will be involved.
"We are planning for a range of potential risks, including but not limited to counter-demonstrations, blocking of intersections, interfering with critical infrastructure and unlawful and violent activity," said Ottawa Police Acting Deputy Chief Trish Ferguson during a special meeting of the Ottawa Police Services Board on Wednesday.
International support
Crowds have gathered in Toronto to cheer on groups of local truckers who will join the convoy on its way to Ottawa.
The protest has gained traction in Canada and even abroad – garnering a supportive Tweet from Tesla and SpaceX chief Elon Musk who Tweeted on Thursday, "Canadian truckers rule."
The convoy, which started from Vancouver earlier this week, has amassed more than 275,000 supporters on Facebook.
Conservative Leader Erin O'Toole said on Thursday that he planned on meeting with some of the truckers when they arrive in Ottawa.
Nevertheless, the protest has been met with criticism from some politicians:
"The small fringe minority of people who are on their way to Ottawa who are holding unacceptable views that they are expressing do not represent the views of Canadians who have been there for each other, who know that following the science and stepping up to protect each other is the best way to continue to ensure our freedoms, our rights, our values, as a country," said Prime Minister Justin Trudeau on Thursday.