Regime 'important and critical' to help workers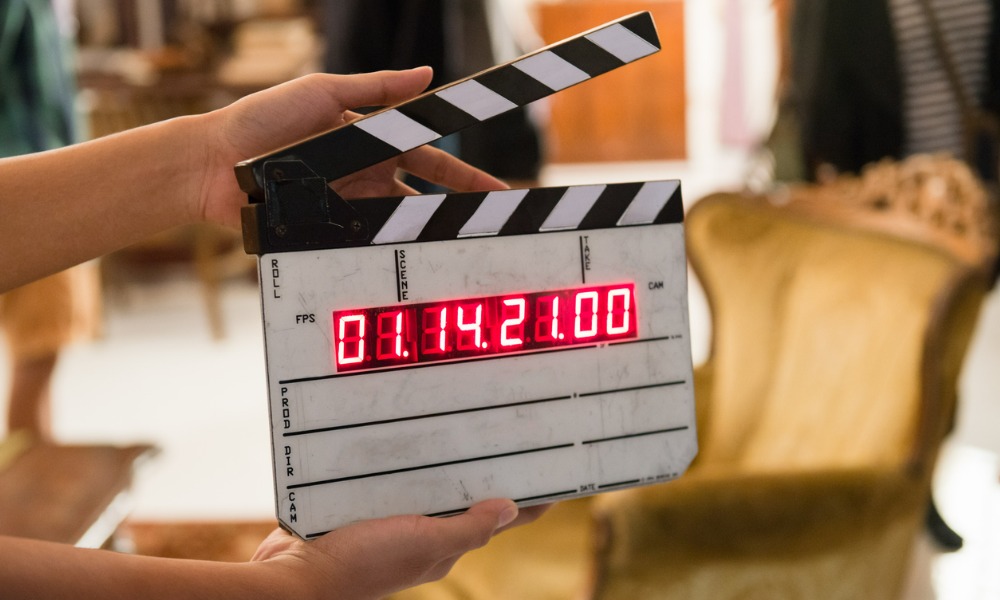 The Alliance of Canadian Cinema, Television and Radio Artists (ACTRA), the union representing over 28,000 professional performers across Canada's English-language media sector, has publicly called out a number of ad agencies, including Leo Burnett, over what they say is an "unlawful lock-out" of union performers.
This is part of a broader dispute between performers and ad agencies. The dispute has been ongoing for months, since at least April when the Institute of Canadian Agencies (ICA), the organization representing Canada's ad agencies), and ACTRA were unable to negotiate a new National Commercial Agreement (NCA).
"We built this regime which provides minimum protections to workers, and that is just so important and critical, particularly when you're talking about gig workers," says Marie Kelly, National Executive Director, ACTRA. "As a performer, there are a lot of provisions in our collective agreement that provide a safety net that non-union performers simply don't have."
Most performers are essentially gig workers, they go out and do auditions (i.e. job interviews) and are re-employed each and every time they do a commercial. "The period of time in which an individual is most at risk is when they first start their employment because they're unfamiliar with the workplace. They don't know what their rights are, they don't have relationships built up in the workplace," says Kelly, which can have a significant impact on the worker's health and safety.
Kelly says that this is why having a union for performers is so important, because they can speak on your behalf. In addition, because of the nature of the employment, workers may not want to speak up for fear of being perceived as problematic and not being hired again – "it is a very difficult area in which to build up rights and protections for workers."
Chaotic circumstances
Having some form of protection in place is important because the pandemic has created a tough environment for performers.
Kelly explains that the pandemic has been "horrible" and "really tough" for everyone, but for gig workers in particular. "The vast majority of workers have found this a very difficult time," she notes the health and safety aspect of being isolated, and also the mental toll created by financial woes and having to make ends up meet in chaotic circumstances.
And even when workers, conditions for performers are tough – while most workers wear some form of PPE, when a performer goes on screen their mask comes off. This created anxiety for workers, who may have been brought to film intimate scenes or crowded scenes surrounded by people not wearing any masks. "With our members, they not only fear for themselves, but they also fear for their family and bringing [COVID] home to their loved ones." Kelly says that many performers lived isolated away from their families so as to make sure that they were safe.
Open letter
And while the pandemic may be slowing down, performers are now having to contend with a labour dispute.
Those who sign the aforementioned NCA are legally bound to use only ACTRA performers for their projects. Talks between ACTRA and the ICA stalled because the latter wants its signatory members to be able to opt out of using ACTRA performers on some projects. The ICA says that this is to level the playing field with non-signatory agencies who can freely use union and non-union performers.
"It appears to me that the rub that we have in bargaining [is that] they don't want to abide by the collective agreement," claims Kelly, who says that the ICA wants to allow its members to opt-in or opt-out of using union performers at their convenience. "We're savvy enough to understand that means our members won't get the work that they should be getting."
Since April 26, ACTRA members have been advised to not accept work for 14 agencies (or engagers) – including Leo Burnett. And earlier in July, the union published an open letter to the agency's president, Ben Tarr, expressing why the "lock-out" is unfair to the industry's commercial performers.
The union also scheduled a protest outside the Toronto offices of Leo Burnett, and the Vancouver offices of ad agency Cossette. Future protests are planned to target other agencies that have yet to sign the NCA. ACTRA has received a number of statements of solidarity, notably from the Canadian Actors' Equity Association, the Directors Guild of Canada, the Entertainment Industry Coalition, and Equity UK.
Though there are ongoing issues with the ICA, the agreement is also negotiated with the Associated for Canadian Advertisers (ACA), who have signed a short-term agreement with ACTRA and Quebecois ad agency organization A2C.