'I try to be the first one in the field…in case they need me' says Charles Di Fiore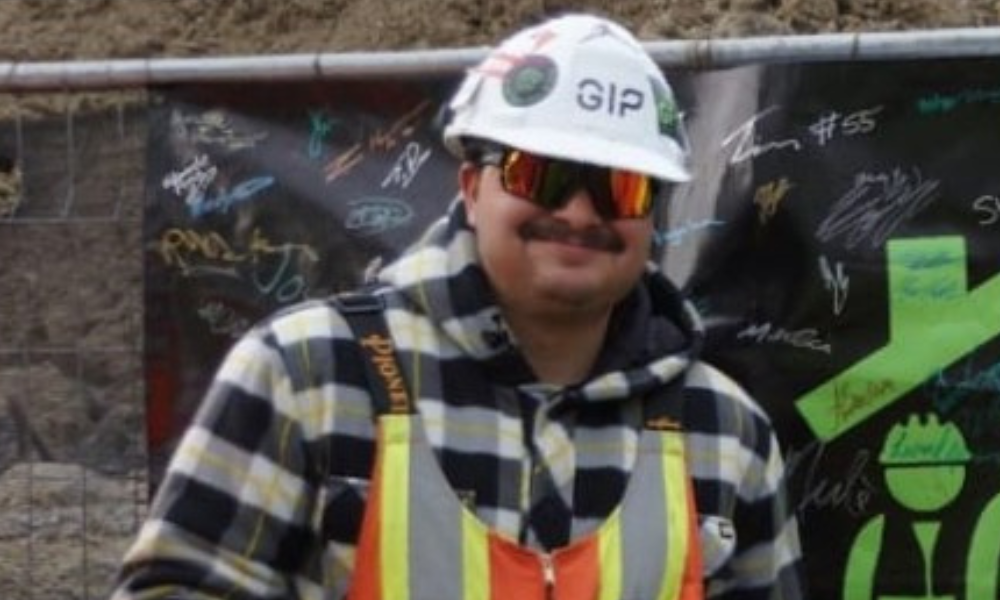 In the world of health and safety, there are those who simply follow the rules, and then there are individuals like Charles Di Fiore, who go above and beyond, displaying dedication to their teammates and coworkers, day in, day out, beginning well before the sun rises.
"I try to be the first one in the field because I want to make sure that right from the start when workers are trying to get to the project, I'm there in case they need me for whatever they may need," says the health, safety, and environment advisor with Green Infrastructure Partners Inc.
Di Fiore's journey into health and safety wasn't a straightforward one, as he candidly admits.
"When I was still at school at the University of Waterloo, I attended health sciences, ergonomics and injury prevention, a five-year Co-Op program," he recalls. "I did my final Co-Op program with GFL Infrastructure at the time, and I had no clue what I was getting into in regards to health and safety."
But Di Fiore's introduction to the field was a turning point. "As soon as I entered the field, I knew that's exactly where I wanted to be – helping eliminate hazards to ensure people's safety when they're at work. So that's kind of how it all started," he says. "I started not knowing what I was getting myself into, and just wanting to learn. And then I turned it into a career."
Di Fiore's role at Green Infrastructure Partners involves overseeing the health and safety requirements for a portfolio of projects. "My daily duties and responsibilities basically involve taking care of all the health and safety requirements needed for designated projects," explains Di Fiore. "As an agency advisor, I have anywhere from five to 20 ongoing projects at a time."
But managing such a workload comes with its own set of challenges. Di Fiore notes that one of the biggest challenges is ensuring client requirements are met in a timely manner. "It's basically ensuring that all work is done and submitted, the clients are happy, and everyone's safe on site," he explains. "Because later in that afternoon, you could be dealing with a totally different scope of safety-related problems that need to be handled."
Despite the challenges, Di Fiore's dedication to safety has not gone unnoticed. His passion for ensuring the safety of workers in high-risk environments recently earned him a spot on the shortlist for Canada's Safest Employers Rising Star Award, an honour he attributes to the people who have helped him succeed.
"I bleed green, hence the name Green Infrastructure Partners," he proudly states. "All the education that my team provided me, all the support that the field teams and operations teams and supervisors and tradesmen and women showed me, it's a reflection of my whole team."
Di Fiore's nomination and shortlisting serve as a testament to his work ethic. He explains, "I know that as long as someone stays safe and maintains that they feel safe at work at all times, that's what I'm striving to achieve. And I think that awards are reflective of that… my dedication to the field and dedication to individual safety."
Looking ahead, Di Fiore has ambitious goals for his career. "I do want to continue to move up the ladder with Green Infrastructure Partners," he says. "The next role that I would be looking into would be like a senior agency advisor for more responsibilities, and eventually leading up into an HSE manager role who kind of deals with the health and safety and environmental factors for a whole division."
Until the, Di Fiore is just excited for Canada's Safest Employers Awards ceremony in October.