Dave Rebbit gravitated towards profession having witnessed lapses in procedure and leadership first hand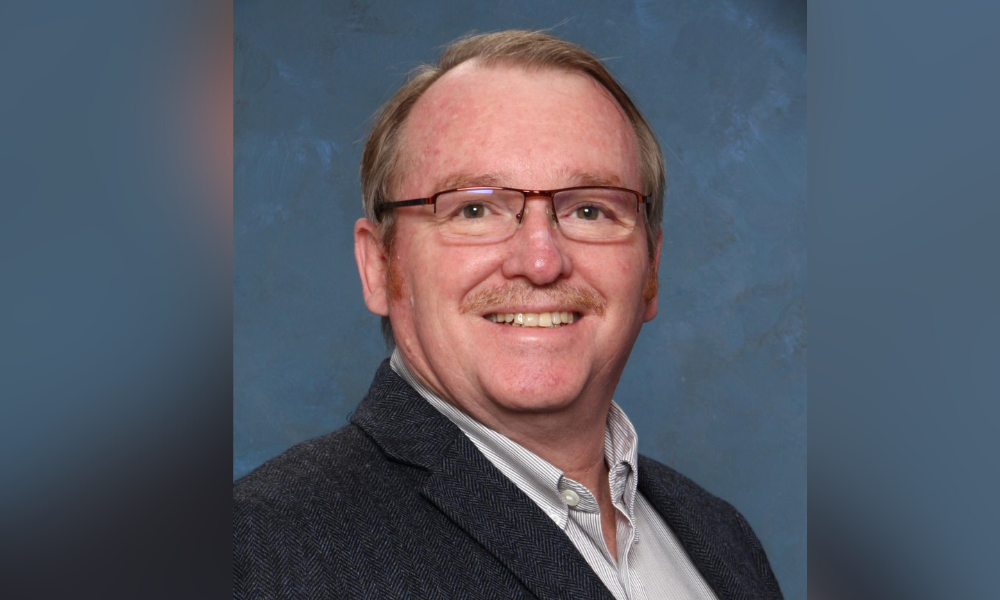 Dave Rebbit's long and succesful career in health and safety was sparked by two very different incidents. One was the introduction of the Workplace Hazardous Materials Information System (WHMIS), which he helped implement more than 30 years ago. The other was the tragic death of a military colleague during a peacekeeping mission in Cyprus.
While serving, Rebbitt, who is President and CEO of Rarebit Consulting, and fellow soldiers did what he calls a "10-miler" which is essentially an annual exercise where service people put on their kit and walk for 10 miles.
Some of the infantry units went even further, and doubled it, 10 miles a day for two days.
This was during the summertime in Cyprus where the heat can reach 120 degrees Fahrenheit in the shade.
"This 10-miler became something of a competition, people were always trying to do it faster," says Rebbitt.
One soldier, who was around 18 years old, had trouble keeping up with his platoon and was left behind: "The normal practice is that there's be an ambulance following the people doing the ten miler, but because of some other circumstances there was no ambulance."
In the mid-afternoon, a British military police officer was doing a sweep through Nicosia airport, inside the buffer zone, and found the soldier passed out on the tarmac.
By the time he was brough to the medics he was severely dehydrated and going into organ failure. The soldier was taken to England where he died.
"That was a real tragedy for so many reasons – including the cover-up that followed," says Rebbitt. "That was such a needless death, and procedures weren't followed. There were so many lapses, there were lapses in leadership as well."
This incident, couple with the introduction of WHMIS, was Rebbitt's way into OHS.
WHMIS compliance
In the Canada Labour Code, there is a specific clause which exempts military personnel from having to comply with any health and safety requirements, says Rebbitt.
However, WHMIS legislation did require compliance and Rebbitt got involved in its implementation and training.
"That led me along the road to an interest in health and safety. From 1988 onwards, I was involved as the health and safety representative," he says. Rebbitt was also the Radiation Safety Officer.
"As time went on, [safety] took up more and more of my time. It became more of a focus until I was doing health and safety full time," says Rebbitt. "I was one of the very few people in uniform doing health and safety."
And upon leaving the military, Rebbitt stayed in health and safety.
"I really gravitated toward health and safety with the idea that people don't need to be injured or suffer needlessly because of failures in the system, or failures in leadership, that can be corrected in a proactive fashion," says Rebbitt.
One of the things that he enjoys the most about health and safety is that you are always learning something.
"There's always something new or something changing […] Whenever something involves people it's inherently complex, and that makes it interesting for me."
Rebbitt is also a highly prolific safety writer, with a number of blogs and articles and two books in print on health and safety.
"I am the most published writer on health and safety in Canada, by a long shot," says Rebbitt.
Risk awareness
Throughout his lengthy career, Dave Rebbitt says that the biggest challenge has been advocating for the evolution of the profession.
He said that a lot of what safety people are taught, and a lot of what safety people say, is not actually supported, and that advocating for it to be a "real profession" has been an uphill battle.
He said: "I talk about intelligent safety, and I advocate for intelligent safety, and by that I mean an intelligent approach to [the profession], says Rebbitt. "The basics are important, but people want to solve their problems with something that looks flashy instead of something that works."
Rebbitt adds that good health and safety is good management: "You have to have good managers, and you have to have a good process in place that is working. That's all you need."
"As a safety person, one's job is to make people aware of the risks they're taking, it is not to stop them taking risks.
It is not to stop the work and say that we can't proceed until somebody arbitrarily decides it's safe. It's about making people aware of the risk and understanding their choices – the choices that they have a right to make, and the choices of the line authority."
In addition to his work as a consultant, Rebbitt is involved with the Women in Occupational Health and Safety Society (WOHSS) as a director-at-large and a mentor.
"One of the big problems that health and safety has is that it is a lonely job most of the time," says Rebbitt. It is very though to develop your professionalism and your expertise when it is just you.
"I think that's a real gap in health and safety," he says, and a hindrance to OHS becoming a profession.
"What attracted me to WOHSS was their mentorship program."
He says that WOHSS is a good example of OHS groups that are starting to spring up across Canada because they are frustrated with the status quo.
"WOHSS is helping advance the profession by providing mentoring to less experienced safety persons to help them grow and I think that is fantastic."