Professional explains his drive to provide value and how he thrives on interaction with frontline crews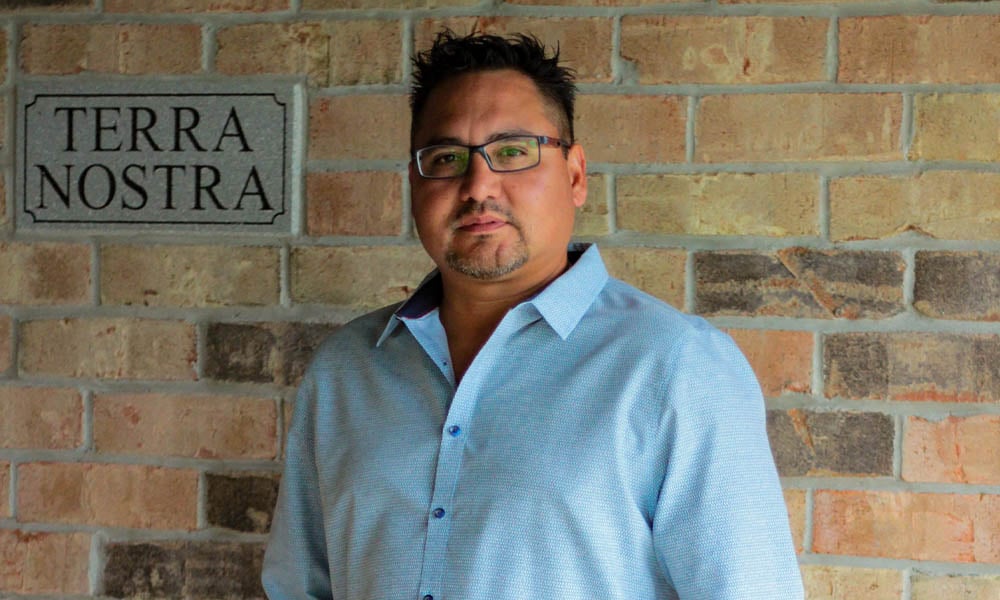 Peter Akiwenzie is a senior safety advisor with Enbridge's Corporate Safety and Reliability group. He is also from the Chippewas of Nawash Unceded First Nation, Neyaashiinigming (formerly Cape Croker), an Ojibway First Nations band on the Bruce Peninsula in Ontario.
Akiwenzie began his career as a site supervisor, and then progressively moved into EHS safety.
"I did very much like the operations role, and had learned a ton from being of the ground up construction into facility operational readiness," he says, "I saw the direction in which the company was growing their renewable energy portfolio and I wanted to be a piece of that growth. I wanted to be where I could provide valued insight and provide problem solving techniques that had proven successful at our other expanding sites."
To gain more insight for his role, he enrolled in an online program at the University of Fredericton. As part of his interest in sustainability, he is also an active member of renewable energy industry EHS committees including the Canadian Renewable Energy Association (CanREA) and American Clean Power (ACP).
"This allows my effort to remain current on industry matters and progress," says Akiwenzie.
As with many safety professionals, the pandemic has had a huge impact on his role. But before the pandemic, Akiwenzie spent most of his time at Enbridge's various sites, guiding and supporting management in all aspects of operation activities, as well as engaging with frontline workers.
"Being an effective safety pro, being at sites and interacting with frontline workers and contractors does benefit activities as well as the understandings to build a knowledge base able to provide recommendations for improvements for the continuous improvements cycle," he says.
Akiwenzie says that what he likes most about his role is the multiple technical aspects of it, from electrical to the working at heights activities linked to the wind industry.
He also enjoys engaging with frontline crews and being part of management task work groups.
Reflecting on the biggest challenges in his career, Akiwenzie says that it has been encouraging safety culture from the top down rather than the bottom up. This includes: "Leading management to engage frontline work crews and supporting the safety programs and practices as to how they will benefit work activities."
And while safety incidents unfortunately occur, "time and time again it stems from deviating or taking shortcuts on approved work procedures to complete tasks quicker with the mentality of just getting the work done," he says.
Ultimately, says Akiwenzie, "when a safety event does occur, take the time and focus on the issues of how it occurred and make improvements, build and grow a better, more aware, safety culture."