As Manager of Health and Wellness at George Brown College, Jacqueline Abel has been extremely busy since the start of the pandemic – but still finds the time to inspire aspiring OHS professionals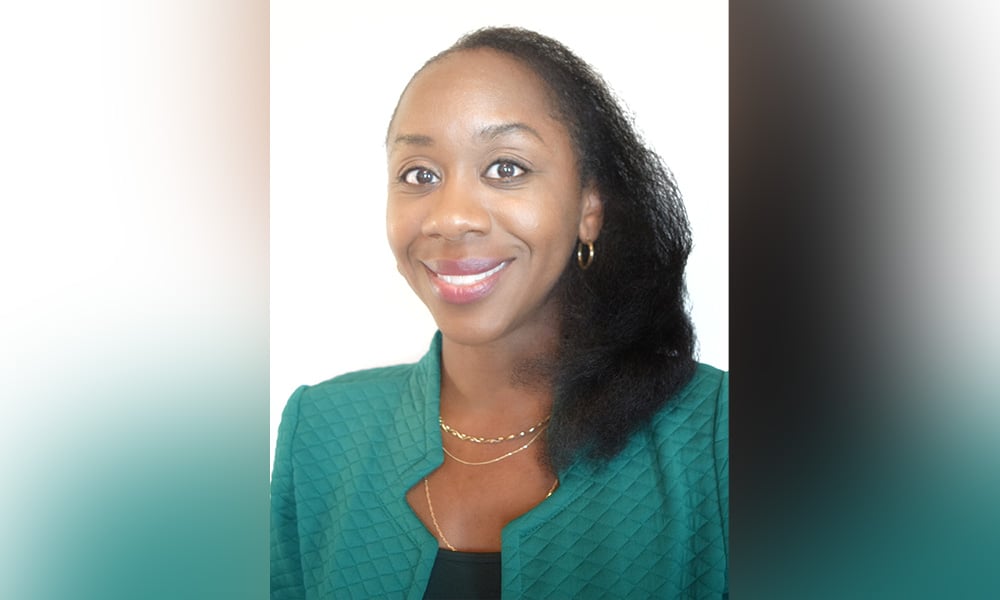 Jacqueline Abel is the Manager of Health and Wellness at George Brown College.
In addition, she was also recently appointed a Director with the Women in Occupational Health & Safety Society (WOHSS).
Abel has been passionate about health ever since she was a child.
"Since I was a young age, as far back as I can remember, public health has been an interest of mine," she says.
She drew inspiration from her mother, who was a health care provider and also worked in public health.
"Sometimes, on my days off school, I would go with my mother to her work and learn about the programs she facilitated – I was even featured in a wellness video in the 90s!" Says Abel. "I was rapping about school wellness, dancing, eating healthy food and being active on camera."
Though she had a long-established passion for safety, she discovered occupational health and safety much later: "Growing up I didn't know that the field of occupational health and safety existed, and that anyone could have a career in this area."
Abel pursued her Bachelor of Science degree from Queen's university, focusing on life sciences. Toward the end of her time at Queen's, she says that she was homing in on courses in toxicology.
"I found teratology, in particular, intriguing. It is the study of cognitive abnormalities and abnormal formations in unborn babies. I was fascinated by the myriad of factors, including living and work environments, that impact fertility and embryonic development." she says.
While Abel was at Queen's, she learned about the occupational environmental health and safety program at the University of Toronto (which at the time was in the Faculty of Medicine).
"I immediately felt that it was an alignment with my interests."
After completing the program, she started her career working in industrial hygiene at a consulting firm. Abel had worked in healthcare for a number of years before moving over to post-secondary education.
In her current role as Manager of Health and Wellness at George Brown College, much of Abel's work has been focused on the pandemic – she joined the College just before the pandemic was declared.
"It was an exceptionally challenging time for everyone, and I felt that more so being new to the organization and industry given the focus on health and safety and emergency management."
On a day to day basis, she supports the College through its COVID response and recovery as they prepare to welcome more students on campus.
To deal with the pandemic, the College developed a number of committees, which Abel sits on to support the safe delivery of classes for students.
Mental wellness
She is also playing an integral part in the development of its wellness strategy, which is needed now more than ever.
"The pandemic has taught us and many other organizations that mental health is an important pillar of wellness for employees. And so we are building on the resources already in place to be able to implement a wholistic strategy and support all employees at a college," says Abel.
A good part of her time, she says, is in the development of this strategy as well as the implementation of various wellness initiatives at the college – the most recent being its mental health month that it ran in May.
"We facilitated a series of mental health webinars and meditation sessions. Speakers presented on mindfulness and stress reduction techniques," says Abel.
Participants were able to share their experiences, as they felt comfortable and moved to do so.
"Employees especially valued the mindfulness and meditation sessions. The feedback was overwhelmingly positive," she says.
Abel highlights just how important these sessions were for participants, who many expressed have their own personal challenges that they are faced with. They allow for participants to refocus on themselves but also develop empathy for others: "It helps build stronger more meaningful relationships, not only in your personal life but also at work."
The initiative was well received and they are looking into ways to bring it back, expand it and tailor it to individual needs.
"With a diverse workforce such as at GBC, we recognize there's no one way to meet the needs of everyone" says Abel. "As we reflect on the success of mental health month, we will consider what we'll do in the future to further diversify the offerings, including topics of discussion, modes of delivery such as workshops, webinars, other engaging events and team building activities."
She says that an integral step in the development of a wellness strategy is conducting a needs assessment. They have sent out a wellness survey to get ideas from the staff, and using all of that information in addition to other sources to build a more robust, psychological health, safety and wellness program at the college.
"It's certainly not a one size fits all, but it's all very much worth the effort that we would go through to try to meet the needs of our staff," says Abel.
A positive legacy
Aside from its mental health initiative, the College also had a number of other ongoing projects to deal with the pandemic.
"One of the things that really attracted me to post-secondary [education] after leaving healthcare is the vast diversity of what we do at our various campuses," says Abel.
The College offers a wealth of programs, including dental, nursing, engineering, cooking – and even wine tasting!
This variety means that they have had to really think through their safety plans and customize them for each environment.
"Everyone worked incredibly well together," says Abel. "For me, coming to a new organization during a time of high stress and uncertainty presented an opportunity to rise to the occasion or crumble. And I felt that we rose.
The College took a careful and measured approach putting health and safety first. We have learned many lessons along the way and continue to following the guidance of Public Health and improve on existing processes."
She also highlights that COVID prevention measures and timely response helped to minimize the likelihood of outbreaks on campus and in student residences.
"I commend the College and the teams I have worked with for the incredible collaboration and dedication right from the top to the frontline. As a new person in this particular role […] it was a stressful, yet very rewarding time for me," says Abel.
This level of collaboration with Health and Safety and College divisions is a positive legacy of the pandemic, and something that Abel feels strongly will continue on even after COVID.
Another potential pandemic legacy is a greater focus on risk management, emergency preparedness, and emergency response – not just in healthcare, but in other industries too.
Lastly, with many people still working from home, issues like ergonomics and musculoskeletal disorders (MSDs) will continue to be a huge concern even once workers start filing back into the office – or choose to work from home on a more permanent basis.
"Ergonomic issues transcend all industries," says Abel, "but I think that with the home office environment we might see more of that as some employees find unconventional ways to set up their workstations."
Empowering youth
Abel joined WOHSS in May 2020 as a member and mentor – and was made a Director in May this year.
As a mentor, she meets with her mentees several times each month: "It's such a rewarding experience, the benefits go both ways. Those I have had the pleasure of mentoring have told me that they have learned from me and I seek opportunities to learn for others in each interaction."
Abel says that despite the difficulties of the pandemic, WOHSS has successfully managed to pivot to virtual platforms and are more active than ever.
"We are all working together to ensure that we see women in particular succeed in this environment which is often male-dominated." she says.
"The Society supports professionals at different stages in their careers. I am honored to be given this awesome opportunity to join WOHSS as a member of their board. I will be leading the membership committee, so working on strategies for membership retention and the recruitment of new members – which I'm thrilled to do."
"I have an affinity for working with young people," she says. Abel wants to help bring more awareness to the industry, and invite young men and women to the organization where they can be mentored and get access to resources that will help them navigate their way through their career.
"There are things that we can all do in a work environment to support each other," she says. Sometimes it's empathy, or times it's ensuring that we are meeting people where they are and understanding their past experiences, says Abel.
Despite facing challenges early in her career as a young woman in this safety, Abel says: "I am inspired to stay in the field, because the work we do as health and safety professionals makes a difference […] I'm driven to understand hazards and risks, research new and innovative was to employ prevention measures to protect employees and work with teams to implement improvements."
"Just knowing the impact of the work that I do, the people I get to work with, the projects that I get to be a part of all makes it worthwhile for me every single day. And there have been tough days, especially in the last year with the pandemic."
In the end, Abel says, it all comes back to her passion for public health.
"I've always wanted to use my talents for the benefit others – we all have opportunities in our lives and careers to do that in different ways – occupational health and safety is one of the ways I serve my community."