Agency urges employers to review their communicable disease exposure risk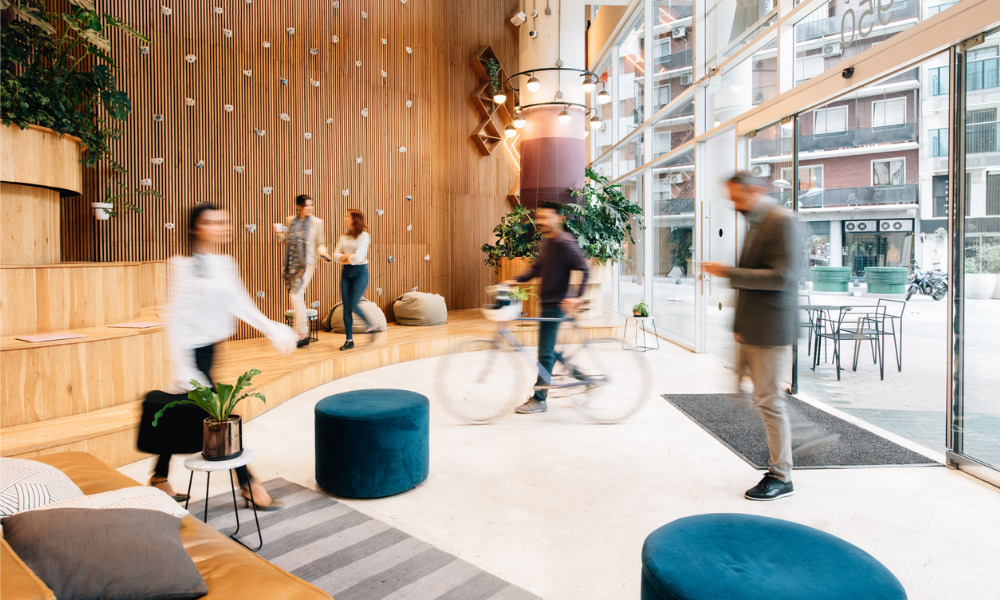 With governments starting to loosen up on COVID-19 safety measures, WorkSafeNB is reminding employers that workplaces must remain diligent and flexible with prevention measures.
"Employers and employees must continue to take steps to assess their risk in this changing environment to help prevent COVID-19, as well as other communicable diseases, like influenza and norovirus," it said.
Wearing a COVID-protective mask is set to become a matter of "personal choice" rather than an obligation as early as the end of March, Quebec's interim public health said.
To help employers amid loosening of restrictions, WorkSafeNB has developed Working Safely Amid COVID-19 and other Communicable Diseases and an accompanying four-step approach and template for developing a communicable disease prevention plan. These two resources can guide employers on what to do now, two years after the pandemic's onset.
"As restrictions loosen, your workplace will continue to have risks related to COVID-19 and other communicable diseases. The risk level at your workplace depends on the various job roles, workplace population, job tasks, staff vaccination rates, access by the public and workspace," said WorkSafeNB.
The agency is reminding employers to review their communicable disease exposure risk by asking the following questions:
How likely it is that workers could come into contact with people who have the virus, including other workers, suppliers, clients and customers?
Are employees in the workplace interacting with the public? Is there public access?
How do people interact in your workplace? Can physical distancing be maintained reliably? Do people wear masks when interacting?
Is the workplace part of a vulnerable sector? Are employees in the workplace interacting with persons from the vulnerable sector?
Is information on vaccination status of people interacting in the workplace available? Does a vaccination policy exist?
WorkSafeNB also asked employers to follow a four-step approach to under their Communicable Disease Prevention Plan:
Assess the risk.
Implement measures, practices and policies.
Communicate measures, practices and policies.
Continually evaluate and update the plan.
WorkSafeNB is also reminding employers that as of March 14, they no longer need to report COVID-19 exposures in the workplace to WorkSafeNB.
Earlier, WorkSafeBC helped out employers in preparing to reactivate their COVID-19 safety plans.
COS also listened to one expert about how to keep workers safe amid reopening plans.