Experienced safety professional talks about the zest of youth, her upbringing among trades people, and the devastation of fatality investigations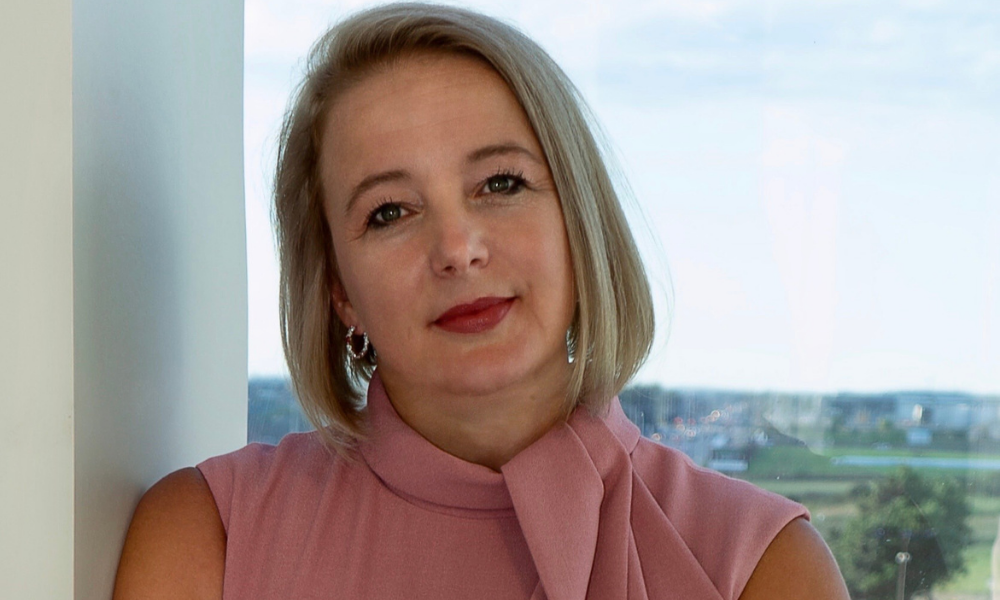 Seasoned safety pro Erin Oliver has been around since the birth of occupational health and safety – almost. For people like Oliver, when they were starting out, safety was less of a profession and more of a task.
She said: "Safety has become a profession because those who enjoyed the task were inspired and empowered by it and developed it into a skillset. Now, today, along with education, it is worthy of being called a profession."
Her journey to becoming vice president of health, safety and sustainability at Modern Niagara has been a rich and varied one. She didn't set her sights specifically on becoming a health and safety professional and, originally, studied medicine.
However, Oliver says that she strongly felt that in the medical profession, practitioners only had the opportunity to treat people once those individuals identified that they were already broken or hurt in some way. "I wanted to do something before people got hurt or unwell."
Once she figured that out, it was still a meandering journey because the Occupational Health and Safety Act in Ontario was only published around the time she was leaving university, so the practice was still very much in its infancy.
"You had to pick up on the opportunities that were available," says Oliver.
She highlights that throughout her career she has followed diverse opportunities to enrich her work, and encourages young workers to do the same. A lot of Oliver's experience has been in the construction industry, which makes sense considering Oliver's background.
"My family are all trades people," she says. "I got the opportunity to live around a shop most of my young life […] to the point where I got to actually practice the craft as a young person for a short period of time and actually enjoy the fact that trades are skilled crafts people. They deserve protection, because it's very hard work."
Now, Oliver – who was our 2020 Safety Leader of the Year and is once again nominated this year – is passionate about engaging with young workers:
"I'm really enjoying the zest that the young people that want to get into safety bring; they're coming with really cool ideas," she says.
"Safety typically follows very precautionary methods but that doesn't mean you can't be creative and think outside the box within that boundary of reasonable precaution. [With] the young people today, I really enjoy listening to their ideas and getting to mentor them."
She encourages younger people entering the profession to open their mind to different paths:
"The journey from now to your retirement is not as linear as most people plan for it to be. I think that if you open your mind to the different networks, different legislation and different evidence that is out there, your journey will be a lot more fun," says Oliver. "It will be a lot more meandering and a lot more engaging and diverse in the long run, and I think that describes how my career has evolved."
Oliver says that she also enjoys the collaborative aspect of the profession. "No one person has the answers to all health, safety, mental health and wellbeing challenges that meet workers' existence," she says. "Collaboration has become an impressively powerful tool, and I don't think that might have happened as quickly if COVID hadn't forced us to open up our boundaries and seek out people who had the answer to one thing but didn't have the answer to another."
Cross pollinating of ideas and skills has been essential and though COVID has posed huge challenges to safety pros around Canada, it is not the only problem facing the trades or any one workforce alone.
"Notwithstanding COVID, some of the more challenging situations have all been rooted in the hate crimes and racism that we're starting to see evolve in the workplace," says Oliver, "and I do chalk some of it up to exhaustion and mental strains – people are finding reasons why they feel so bad and they're lashing out at those things they don't understand - it is no less intolerable!."
She says that they are trying to create anti-racism programs, and supporting equity, diversity and inclusion, and systematically challenging these issues when they arise. Nevertheless, certain workers in the trades such as women or Indigenous workers face disproportionate risk. Because of these challenges, we have recently added to our team a Diversity Equity and Inclusion Specialist and a Mental Health & Psychological Safety Specialist. Both roles have been immensely valuable within our team and outside the box thinking – especially in a sector like construction.
Oliver says that one of the biggest challenges in her career has been some of the fatality investigations that she has had to do.
"That level of grief should not exist. We've got to find a way to do our best to not lose anyone. I've contributed to or lead 13 fatality investigations in my career which is far too many! That number does not reflect the weight and permanency of the consequences. The loss affects friends, coworkers and families forever"