Federal investigator discovers six safety violations at Deltaport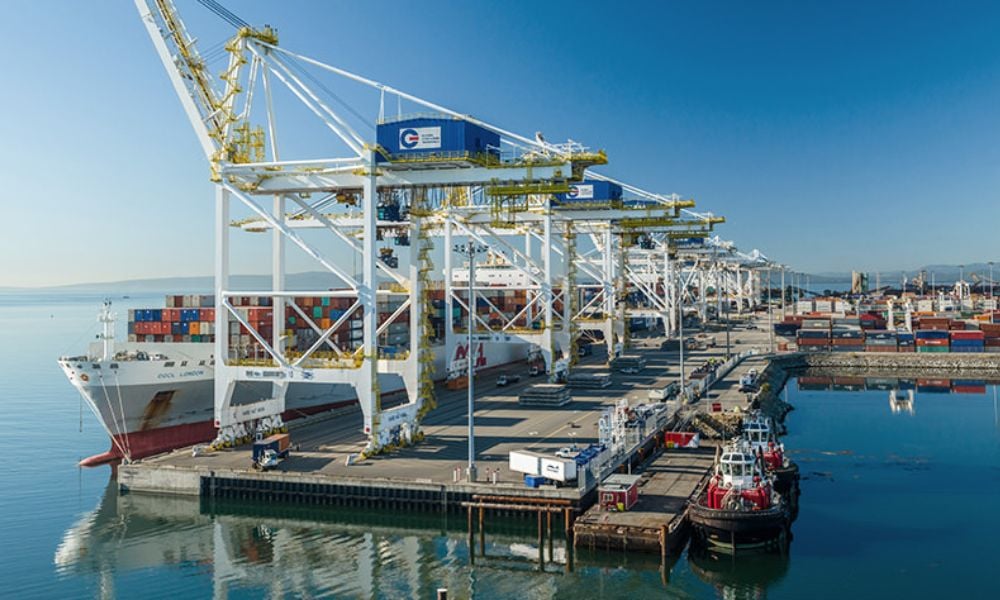 A faulty crane elevator was identified following the death of a worker at GCT Deltaport in British Columbia, and federal investigators discovered several other safety violations.
On December 14th, maintenance worker Dan Alder went into medical distress while working at the top of a 56-metre gantry crane. The elevator to the top of the crane wasn't working and emergency responders had to climb 23 flights of stairs to reach Alder.
They also had to improvise a way to lower him to a waiting ambulance.
Deltaport is a shipping container terminal in Tsawwassen, BC and is operated by Global Container Terminals. The Tyee obtained a letter from federal Labour Program senior investigator Ron Johnson to Global Container Terminals identifying six safety violations and ordering changes.
It includes a failure to assess risks or develop a rescue plan for workers on its towering dockside cranes when their elevators weren't working.
The company also did not have up-to-date instructions on how to provide first aid to workers on those cranes.
Several current and former workers have spoken out about safety issues at Deltaport, with one recalling a time he was injured on top of crane.
Paul Houle says he fell, hurting his leg and shoulder, and the elevator wasn't working. He was trapped at the top of the crane for more than three hours, and had to descend painfully, "they basically got me to the stairs and then I bum-dropped my way down," says Houle.
Lorne Stevens is a former vice-president with the International Longshore and Warehouse Union Local 502. It represents workers at that site. He had said in a previous interview with The Tyee that many workers had flagged chronic problems with the elevators, and two other sources also confirmed the elevators sometimes went long periods of time without being repaired.
The company was given until February 3rd to correct the safety violations.
A comprehensive crane safety guide is currently under development by the Residential Construction Council of Ontario and is open to input from stakeholders.