'Ultimately, fires don't burn differently in Gatineau compared to Ottawa'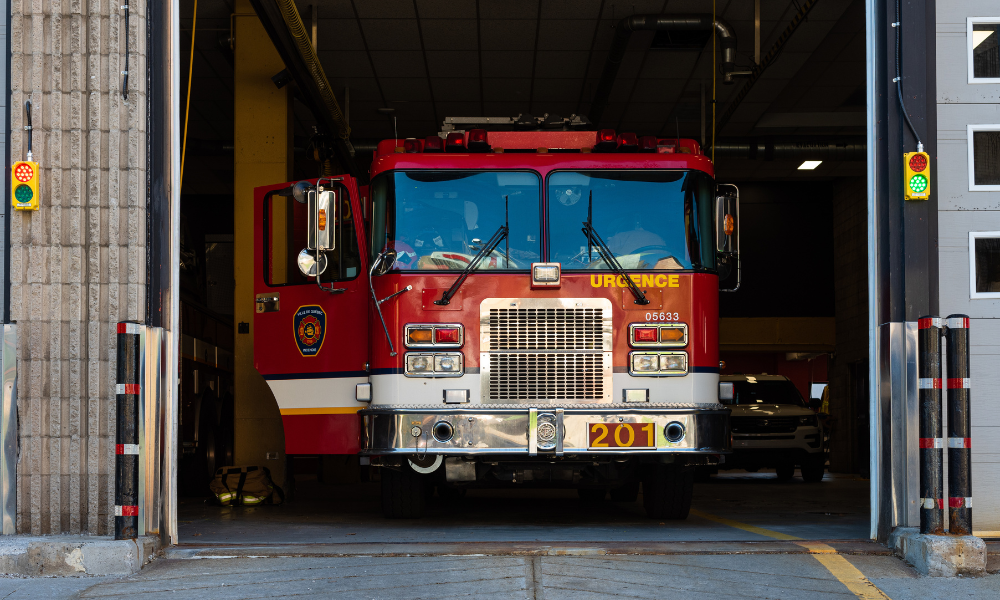 The Montreal Firefighters Association is calling on the Quebec government to act and provide ample cancer coverage for firefighters.
Quebec has convened a medical committee to recommend which cancers could be included in future legislation, noted Chris Ross, president of the Montreal Firefighters Association, in a report from The Canadian Press.
However, this isn't enough, he said, adding that it is an unacceptable substitute for the "courage of politicians" to take action in a province that treats firefighters like "second-class citizens."
The majority of firefighters are fearing for their lives while at work, according to a report released in January 2020.
The group is asking the government to expand cancer coverage for firefighters, as this is an area the province is lagging on compared with other provinces.
Quebec did not recognize cancer as a high occupational risk for firefighters until last year, according to the report. Currently, Quebec has listed nine cancers as being related to firefighting, the lowest among provinces.
In comparison, Nova Scotia announced in March that it is adding 13 more types of cancers to the six currently covered in the Firefighters Compensation Regulations under the Workers' Compensation Act. This will be in effect starting July 1. In September 2021, Yukon introduced a bill that would push the number of cancer under coverage for firefighters to 18.
"Ultimately, fires don't burn differently in Gatineau compared to Ottawa. It's not like you cross the bridge and suddenly they're more cancerous," said Ross.
In November 2021, Ontario announced it is investing $6 million to support the Occupational Cancer Research Centre (OCRC) in identifying the causes of workplace cancers, preventing them from occurring, and better supporting workers already impacted by occupational illness
The Montreal Firefighters Association is challenging Quebec's workers' compensation agency on behalf of firefighters diagnosed mostly with brain, testicular and esophageal cancers as well as leukemia, Ross said.
"We decided about eight years ago that every single cancer that was recognized elsewhere we would litigate," he said, according to The Canadian Press's report.
The group has won all of its cases, about 10 so far, in Quebec's labour law tribunal, and a dozen settlements have been made outside that process, Ross said, adding that scientific evidence from multiple studies related to cancer among firefighters had paved the way to victory.
Exposure to cancer-causing agents in the workplace is estimated to cause approximately 10,000 cancers in Canada each year, according to a previous report. Another study found that firefighters absorb harmful chemicals through the skin.
About 55 firefighters in Quebec are believed to have died of cancer in the last 12 years, but the figure is likely higher, Ross said.
On Jan. 31 this year, Liberal MP Sherry Romanado (Longueuil-Charles-LeMoyne, QC) introduced Bill C-224 in Canada's House of Commons. The bill proposes a national framework for the prevention and treatment of cancers linked to firefighting.