'Rise in prevalence of hospital-acquired infections and growing healthcare spending, will continue driving sales'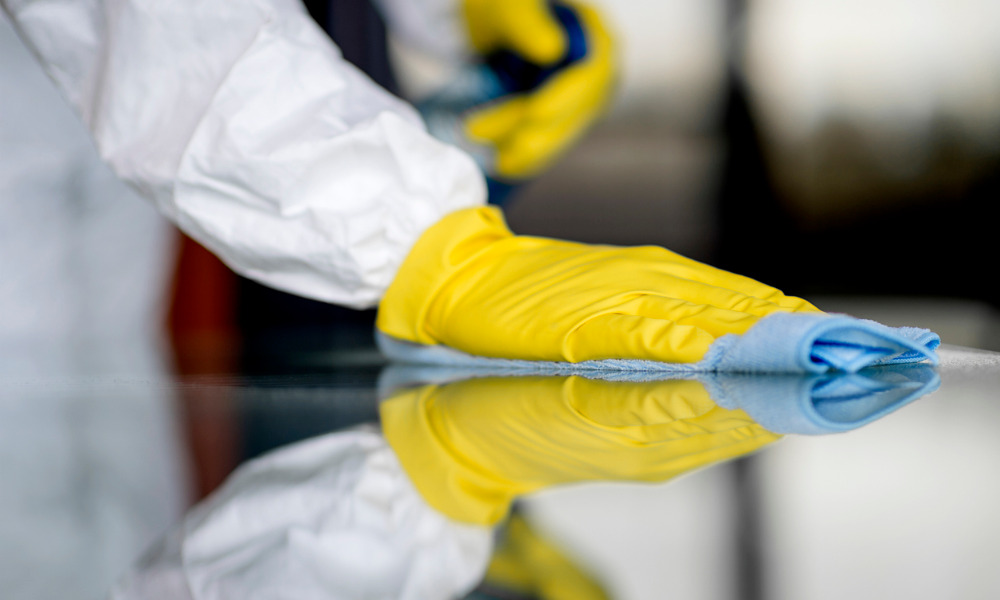 COVID-19 has had negative business impacts on organizations all over the world, but it is bringing positive results for one sector: the surface disinfectant market.
Due to this pandemic, sales of surface disinfectant items across the globe rose by more than 200 per cent in 2020, according to a Future Market Insights (FMI) report.
In the last few years, the sales of surface disinfectants have remarkably increased, thanks to improved awareness about the importance of proper health and hygiene. And this year, the surface disinfectants market will surpass US$ 6.8 billion, according to the report.
"The fundamental factor boosting the surface disinfectants sales is the increasing occurrences of infections around the world. Direction from International associations such as the Center for Disease Control and Prevention (CDCP), World Health Organization (WHO), and International Federation of Infection Control (IFIC) often encourage disinfection to contain the spread of viruses, which will bode well for the market," said Future Market Insights.
Demand for disposable gloves is "skyrocketing," according to another report.
Surface disinfectant sales have grown from 2.3 per cent in 2016 to 7.0 per cent in 2020. FMI expects global surface disinfectants demand to grow at 8.8 per cent Compound Annual Growth Rate through 2021. And hospitals have a huge part to play in this.
"Rising geriatric population and the prevalence of chronic illnesses such as blood pressure, obesity, diabetes and heart disorders have been fueling the demand for surface disinfectants in health care facilities and hospitals," according to the report.
Meanwhile, according to the Centres for Disease Control (CDC), Hospital Acquired Infections (HAI) cause about 1.7 million infections and 99,000 related deaths every year in America. Out of these, surgical site infections account 22 per cent, urinary tract infections share for about 32 per cent, blood stream infections around 14 per cent and lung infections about 15 per cent every year.