Number of cases has multiplied more than 14 times since 2009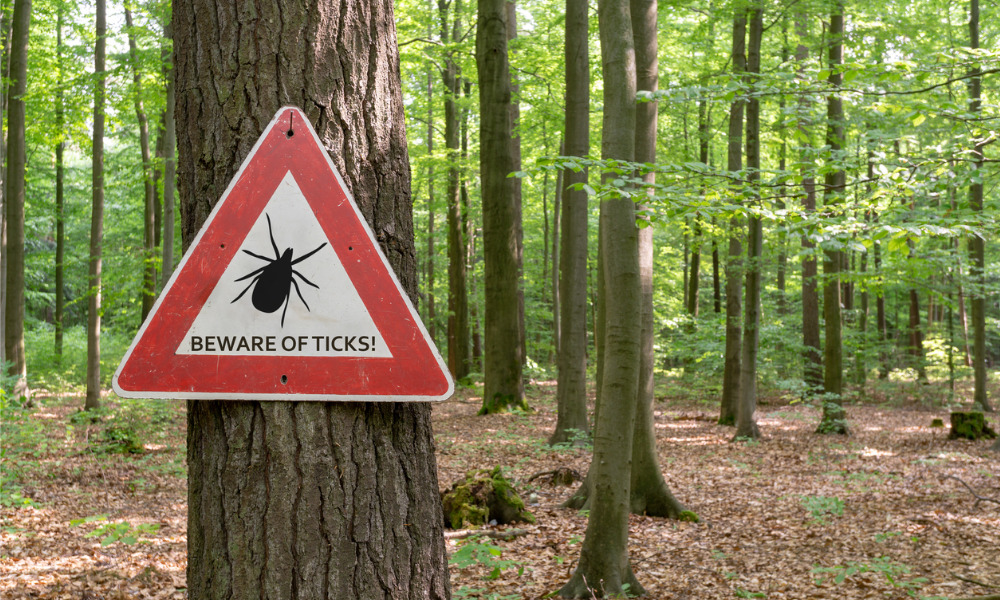 The number of Lyme disease cases has multiplied more than 14 times from 2009 to 2017, indicating the higher probability of employees and the public getting the disease, according to data from the federal government.
While 144 cases were recorded in 2009, the number reached 2,025 in 2017.
Risks
The risk of getting a tick bite starts when the weather warms up in the spring, through until the fall. Ticks can also be active in the winter, if the winter is mild and there is not much snow. However, the greatest risk occurs during the spring and summer months, according to the federal government.
A person can acquire Lyme disease if bitten by a tick carrying the virus. Most at risk are employees who do their work outside, including those in farming, forestry and fishing.
Symptoms
Early symptoms of the disease include rash, fever, chills, headache, fatigue, muscle and joint aches and swollen lymph nodes. If left untreated, a patient can suffer from severe headaches, skin rashes and facial paralysis.
Patients with untreated Lyme disease can also have intermittent muscle, joint, tendon and bone aches; heart disorders; arthritis with severe joint pain and swelling; and neurological disorders.
Prevention
Prevention is the best bet against Lyme disease, so workers should be wearing long-sleeved shirts and pants as well as closed-toe shoes. Socks should be pulled over the pant leg to prevent ticks from crawling up the leg and wearing light-coloured clothing can make spotting ticks easier, the federal government said.
Insect repellent containing DEET or Icaridin should be used and full body checks should be completed at the end of each shift.
Treatment
Most cases of Lyme disease can be effectively treated with two to four weeks of antibiotics, says the government. However, some cases may require a longer course or repeat treatment with antibiotics depending on the symptoms and time of diagnosis.
Despite treatment, some people experience symptoms that continue more than six months after.