Vale workers receiving an average of 6.2 hours of sleep per night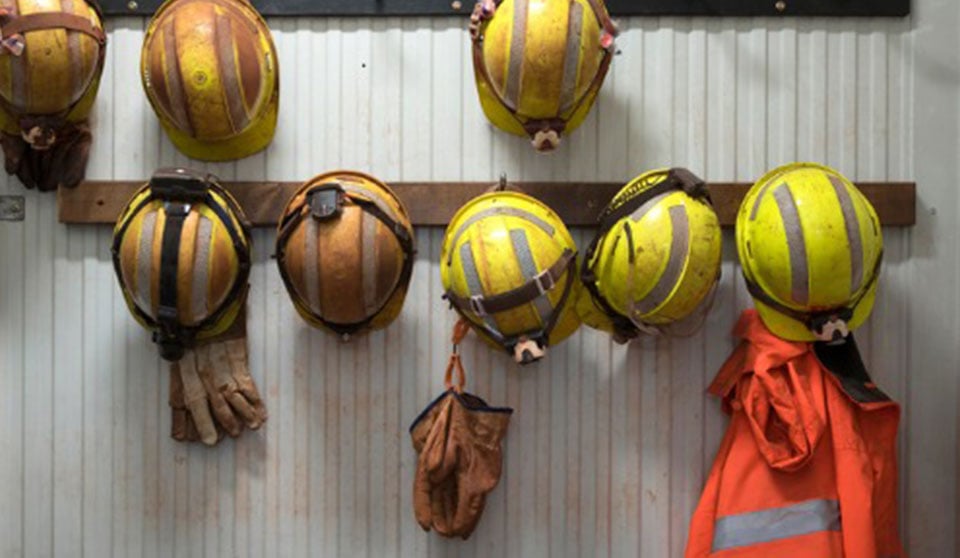 A new study has found that many of the miners at Vale are struggling with fatigue. Out of the 2,224 Vale workers surveyed, 79.3 per cent had elevated levels of fatigue, defined as feeling overwhelmingly exhausted, both physically and mentally, which is not relieved even with rest.
On average, the workers were receiving 6.2 hours of sleep per night, with 30.1 per cent saying the quality of their sleep was "fairly bad." However, more than one-half (52 per cent) said their sleep is "fairly good." The five-year study was conducted by the Centre for Research in Occupational Safety and Health at Laurentian University in Sudbury, Ont. Vale workers from Sudbury and Port Colbourne, Ont. participated in the study.
"We learned we are quite a tired workforce and so that's an area we will be looking into now that we have that data," says Angie Robson, manager of corporate affairs and sustainability at Vale.
The survey is the first of its kind in the world and is the largest on mining workers, says Michel Larivière, a clinical psychologist and professor at Laurentian who led the study. More than 900 variables and millions of data points relating to the miners' mental health were captured.
"The research now allows us not only to understand the current state of their well-being but also to run analyses that help predict specific phenomenon and outcomes for things like injury and illness and absenteeism and presenteeism," he says.
More than one-quarter (28.2 per cent) of Vale workers screened positively for burnout, which was characterized by overwhelming exhaustion; feelings of cynicism and detachment from the job; and a sense of ineffectiveness and lack of accomplishment.
When it comes to mental health, depression is a top concern for Vale employees. Twenty per cent of employees have mild depression symptoms, 10 per cent have moderate depression and 7.6 per cent have borderline critical symptoms. Notably, 10.6 per cent of workers said that they had thoughts of suicide but would not carry them out.
Further, researchers found that 10.5 per cent of respondents should be screened for post-traumatic stress disorder.
Larivière says it was clear during his research that the mining workers have mental health on the brain.
"Personally, I was surprised to learn that mining workers were more concerned about psychological safety than their physical safety in their workplaces," he said. "We've made a lot of gains apparently on the physical side; it's the mental side that they feel unsafe."
The survey also found that nearly one-quarter (22.9 per cent) of respondents had hazardous levels of alcohol consumption.
Mental health is the number 1 lost-time driver at Vale, accounting for 30 to 40 per cent of all days lost. One in three disability claims at Vale's Ontario operations are due to mental health.
"For so long, the focus was on physical safety and physical health, and that's very visible, so it's easier to address than something that maybe isn't so visible," says Robson. "As a company, we just really need to wrap our arms around this and try to understand how we address it, how we make sure our people are not only physically well but also mentally well and look for opportunities to intervene where we can."
The company is currently sifting through the results of the survey and working on developing a comprehensive strategy. The ultimate goal, Robson says, is to embed mental health into the fabric of the company and strive for ongoing improvement.
"How do we take this and really embed it into our processes and our safety management systems and sustain it and adjust as we need to and move forward?" she asks.
Although the study was specific to Vale, the company is actively sharing the findings throughout the industry.
"I'm sure there's practices out there that other companies are doing that we can learn from, and so how do we work together as an industry to address this?" Robson says.
Larivière echoes the need for the entire industry to get involved and encourages other companies to consider conducting similar surveys.
"The time is right and it's very needed to have these discussions and create a broader mental health strategy."