'I have been assured that we will be ready to mobilize our plan to vaccinate up to 20,000 Manitobans a day'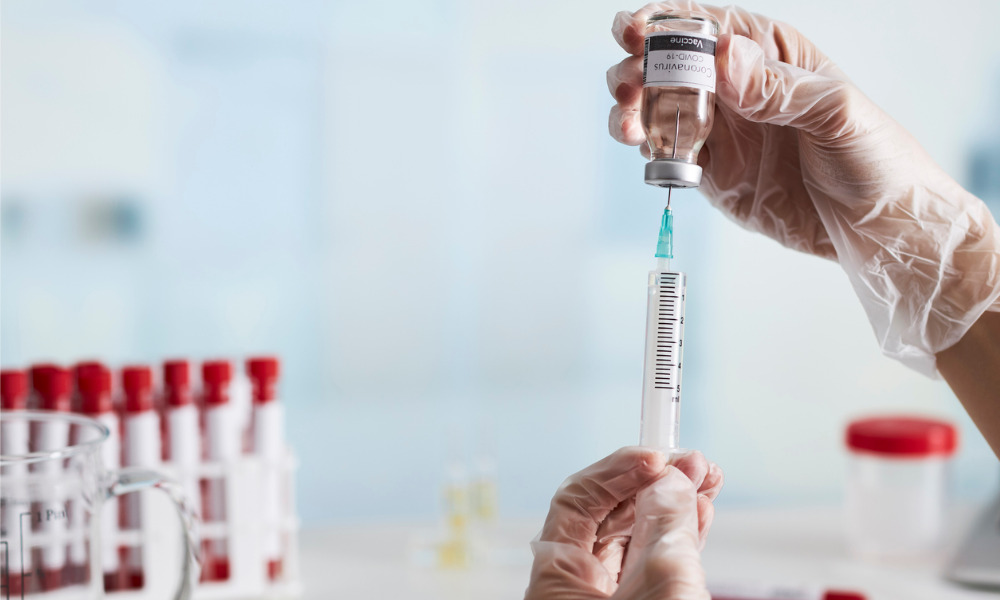 Manitoba has released an order under the Regulated Health Professions Act (vaccination administration) to add new professions that are able to administer the COVID-19 vaccine under certain conditions.
Heather Stefanson, minister of health and seniors care, signed the order.
The order allows athletic therapists, chiropractors, dental hygienists, massage therapists and optometrists. To be responsible for vaccination. In the coming weeks, the province will work with these professions and other stakeholders to discuss what types of training, recruitment and retention initiatives might be appropriate.
More details will be shared with these professions as soon as it is available including when recruitment may be expanded to include their members, said the government.
"I want to thank all of the Manitobans who have stepped forward to play a part in the largest immunization rollout in the history of our province," said Stefanson. "Manitoba is ready to start putting vaccines in arms as soon as we start receiving more supply from the federal government."
With the expansion, a total of 17 professions can provide a COVID-19 immunization in Manitoba. The province currently has 1,457 COVID-19 immunizers ready to support the vaccine rollout across the province, in addition to hundreds of other related positions.
Though additional immunizers are not needed at this time due to low vaccine supply, the order is part of the province's contingency planning to mobilize a broader workforce if needed in the future, according to the government.
"The number of vaccine doses delivered to Manitoba by the federal government so far is only a tiny fraction of what we will need in the coming months to protect Manitobans," said Stefanson. "Today we are expanding the number of people permitted to administer vaccines, so that when those vaccines are delivered to our province, I have been assured that we will be ready to mobilize our plan to vaccinate up to 20,000 Manitobans a day."
Previous initiatives for Manitoba's vaccination capacity in anticipation of additional vaccines becoming available in the coming weeks and months include:
deploying Focused Immunization Teams (FIT) to vaccinate Manitoba's most vulnerable residents in congregate care settings;
partnering with the Manitoba First Nations COVID-19 Pandemic Response Coordination Team, the Southern Chiefs' Organization and the Assembly of Manitoba Chiefs to open a vaccination site to immunize members of priority populations identified by First Nation medical leadership;
opening of super sites in Winnipeg, Brandon and Thompson, with plans to open more in Southern Health–Santé Sud and Interlake–Eastern health regions; and
partnering with doctors and pharmacists to provide immunizations when additional vaccines become available.
Vaccines
Manitoba has also agreed to purchase two million doses of a new, Canadian-researched and Manitoba-produced mRNA COVID-19 vaccine currently undergoing clinical trials.
This will ensure Manitobans and Canadians have access to a secure supply of a promising new vaccine to protect them against current and future variants of the virus, said Premier Brian Pallister.
"The number one limiting factor in administering life-saving immunizations to Canadians is the lack of a secure domestic vaccine supply made here in Canada," said Pallister. "Today, we are reliant on the federal government buying vaccines from pharmaceutical companies located offshore. The result has been Canadians receiving needed COVID-19 vaccines slower than almost 50 other countries, with weekly disruptions in supply."
More than eight in 10 (81 per cent) of Ontario frontline healthcare workers are potentially willing to take COVID-19 vaccines if personal financial barriers are eliminated, according to a report from SEIU Healthcare and the Women's College Research Institute.