Further reduction of DEE levels in construction needed, say researchers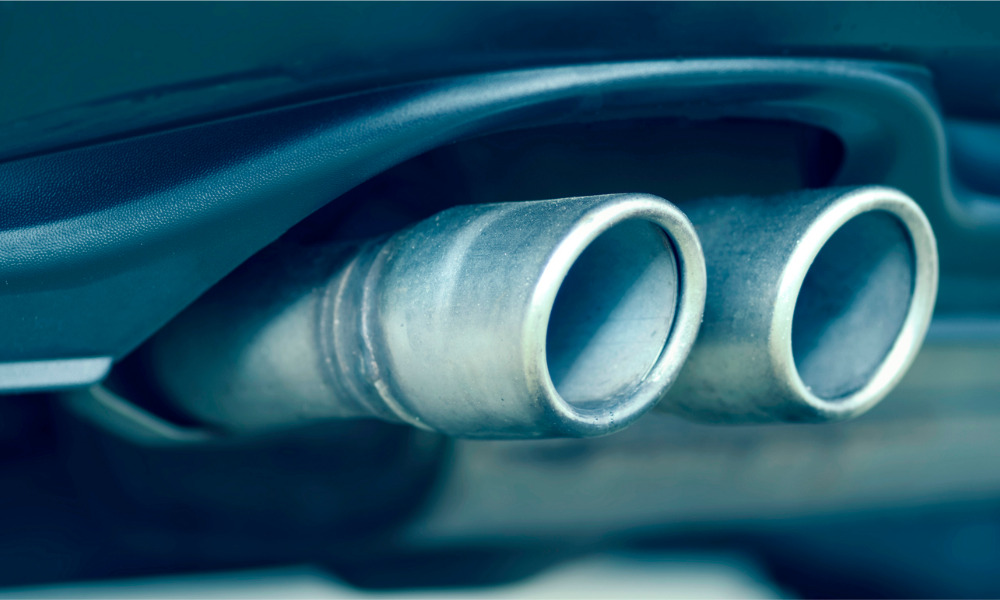 Aside from the risk of injury while doing their job, Ontario construction workers are also exposed to unsafe levels of a known lung carcinogen: diesel engine exhaust, found a new report.
The study was funded by the province's Ministry of Labour, Training and Skills Development and lead by co-authors Victoria Arrandale, assistant professor at the University of Toronto, and Paul Demers, director of the Occupational Cancer Research Centre.
Diesel engine exhaust is a complex mixture of gases and particulates, and exposure to diesel exhaust increases the risk of a number of health effects, including respiratory disease and cancer, according to the report.
In looking at 149 elemental carbon (EC) – a surrogate of DEE exposure – samples, the researchers found that 90.6 per cent exceeded the Finnish Institute of Occupational Health (FIOH) recommendation (5 µg m-3 respirable EC).
Meanwhile, 41.6 per cent exceeded the Dutch Expert Committee on Occupational Safety (DECOS) limit (1.03 µg m-3 respirable EC). Underground workers (13.20 µg m-3 on average) had exposures approximately four times higher than below grade workers (3.56 µg m-3 on average) and nine times higher than above ground workers (1.49 µg m-3 on average).
Meanwhile, training facility exposures were similar to above ground workers (1.86 µg m-3 on average), but exposures were highly variable.
Work setting and enclosed cabins were identified as the key determinants of exposure in the final model, and the highest DEE exposures were observed in underground workplaces and when using unenclosed cabins.
"Most exposures were above recommended health-based limits, albeit in other jurisdictions, signifying a need to further reduce DEE levels in construction," says the report. "These results can inform a hazard reduction strategy including targeted intervention/control measures to reduce DEE exposure and the burden of occupational lung cancer."
Previously, Nova Scotia announced it is increasing presumptive cancer coverage for firefighters in the province.
CAREX Canada estimates that almost 30,000 Ontario construction workers are exposed to diesel engine exhaust at work, noted OCRC. Exposure can occur when working with or around diesel-powered equipment, especially in areas with poor ventilation, such as enclosed or below-grade worksites.
"Despite this, there is currently no occupational exposure limit for diesel engine exhaust that applies to the Ontario construction industry," said OCRC.
The researchers in the study hoped that their work could help inform the selection of appropriate control measures as well as the development of occupational exposure levels or other policies to reduce exposure.