How to identify hazards and come up with an effective safety plan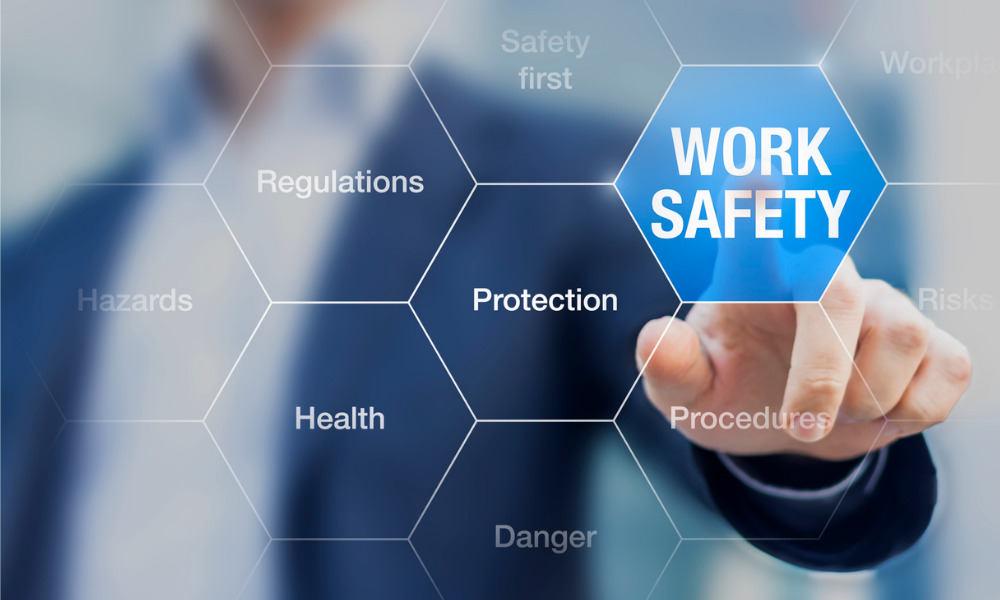 A key part of the role of a safety professional is identifying and addressing workplace health and safety issues. What are they? Where do they stem from? Are they routine issues? All of these questions need to be addressed and taken into account when looking into hazard controls and creating a safety plan.
Lack of understanding or knowledge of these issues is one of the fundamental causes of safety issues in the workplace. While this list is certainly non-exhaustive, here are six effective ways to get started in identifying workplace health and safety issues.
1. Collect existing information about workplace hazards. Data is incredibly valuable. More and more, safety professionals are investing in and relying on safety data. There is so much data available too: previous incident reports, safety manuals for machines, minutes from safety meetings, etc. Sifting through all of this data will allow those responsible to have a clearer picture of what hazards are and where to look to identify workplace safety issues.
For chemical hazards, there is a lot of data available in Safety Data Sheets (SDSs) that should be accompanying chemical products in the workplace.
Read more: Why onus is on employers to ensure hazardous materials training
2. Inspect the workplace for safety hazards. Internal inspections and audits are a great way for employers and safety professionals to keep track of hazards in the workplace, and keep track of how well their safety program is performing. The thing is, workplaces evolve and thus so do hazards. Did you bring in a new machine? A new process? Different work hours? All of these changes can have an impact. To stay on top of things, regular inspections are a safe bet when it comes to keeping hazards at a minimum.
3. Identify health hazards. For a long time, there had been perhaps a sharper focus on safety rather than on health in OHS. The pandemic really has put the 'H' back in OHS. While safety hazards of course need to be addressed, health hazards need to be equally so. Things like occupational hygiene, infection prevention, and a better understanding of workplace illnesses are a key part of improving health and safety in the workplace. Health risks can be harder to identify, and can include chemical or biological hazards, exposure to harmful levels of gasses or vapours, or ergonomic risks.
4. Conduct incident investigations. Following up from the previous point about inspections, safety professionals should always conduct incident investigations (outside of those that may be conducted by your local safety regulator). If an incident occurs (or an illness, or a near miss), chances are there's a mistake in the process. While there's always space for human error, employers and safety professionals should never count on this as an explanation for a safety incident. An effective and thorough investigation is an excellent way to identify potential workplace safety issues.
5. Identify hazard associated with emergency and nonroutine situations. While there are hazards that are present with regular, routine tasks, hazards also arise from emergency and nonroutine situations – and these also need to be understood. Employers and safety professionals will have typically put control measures in place to address routine hazards. But controls also need to be in place for those emergency and nonroutine situations. Pros should identify these hazards by taking into account the material and equipment used in the workplace.
6. Use the hierarchy of controls to effectively address safety hazards. Now that all these hazards have been identified, they need to be assessed. A Risk assessment is always useful (and in many cases, mandated) in the workplace. This assessment will help cover all of the points addressed above. Once this has been done, safety professionals can begin the properly address which controls need to be put in place.
Read more: How to carry out risk assessments in the workplace