Protective clothing, infrastructures can prevent thousands of non-melanoma skin cancers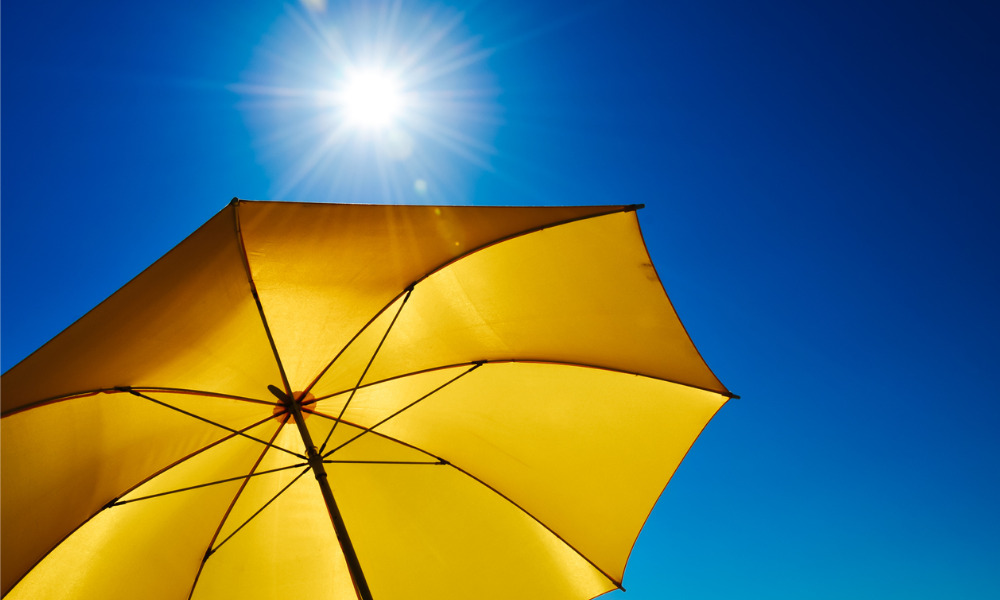 About 1,400 cases of work-related non-melanoma skin cancers are diagnosed each year in Ontario, and those working in construction, farming and transportation. And without additional protective measures, cases among construction workers in the province are on track to double by 2060, according to the Institute for Work & Health.
But 6,034 such cases – in the best-case scenario – could be averted over 30 years if all Ontario construction workers wore long sleeves, pants, neck coverings and other clothing that can protect them from ultraviolet radiation, said Dr. Amir Mofidi, a postdoctoral fellow at IWH, in her economic analysis.
And the averted costs of wearing protective clothing over 30 years would be $38.0 million, based on the value of Canadian dollars in 2017. That represents a saving of $0.49 for every dollar spent over that time period, according to the report.
Meanwhile, with the use of shade structures, 2,945 cases in Ontario – in the best-case scenario – could be averted over 30 years, resulting in savings of $20.5 million. This is equivalent to $0.35 for every dollar spent.
"According to the hierarchy of controls, shade structures is preferred over protective clothing. But in the case of construction, workers in some occupations—such as those working at heights—are less likely to be able to use them," said Mofidi.
Meanwhile, in a conservative scenario, prevention of non-melanoma skin cancer cases by personal protective equipment resulted in $5,812 in savings over 30 years. Prevention by shade structures resulted in $7,355 in savings over the same period.
"This study provides important insights for decision makers about the potential impacts of solar ultraviolet radiation reduction interventions in the construction sector and other sectors with substantial outdoor work. Our estimates also can raise awareness of the importance of solar ultraviolet radiation reduction interventions," read part of the report titled Economic evaluation of interventions to reduce solar ultraviolet radiation (UVR) exposure among construction workers.
The Skin Cancer Foundation previously noted that protecting people from UV radiation can be challenging.
"UV radiation from the sun isn't just dangerous, it's also sneaky. Not only can it cause premature aging and skin cancer, it reaches you even when you're trying to avoid it – penetrating clouds and glass, and bouncing off of snow, water and sand. What's more, sun damage accumulates over the years, from prolonged outdoor exposure to simple activities like walking the dog, going from your car to the store and bringing in the mail," it said.
"That's why preventing skin cancer by protecting yourself completely requires a comprehensive approach."
In the industrial, commercial and institutional (ICI) construction sector, lost-time injury claims are 31 per cent lower on unionized building trade construction jobs than they are in a non-union environment, according to a previous report from IWH.
In January, WorkSafeBC released a new guidebook to help employers prevent slips, trips and falls in the workplace.
Learn more about workplace health and safety best practices in this free resource.