CCOHS recommendations for comfortably working from home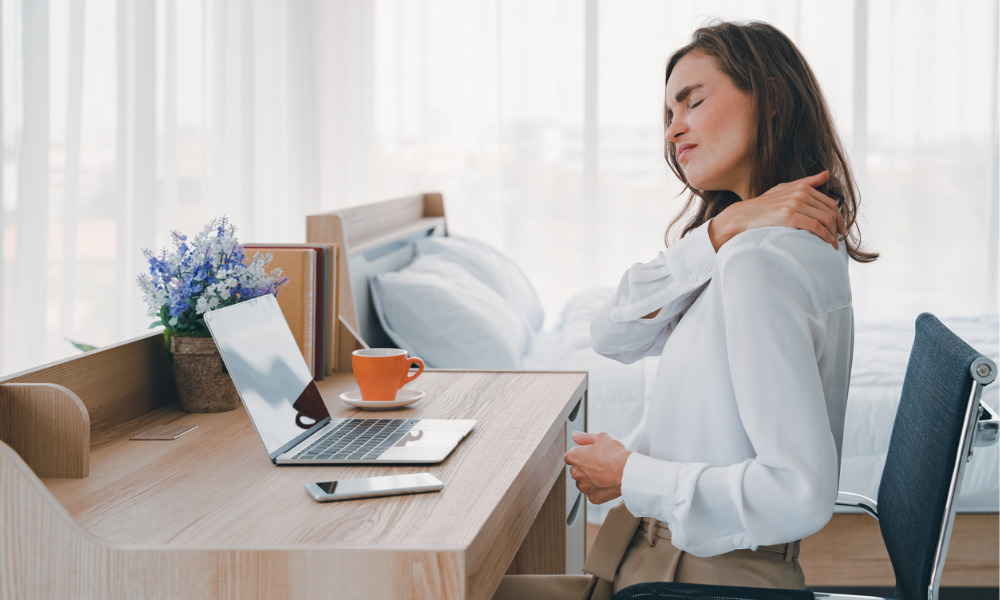 The current pandemic has overhauled our way of living and working; many Canadians are currently working from home if possible, despite the fact that most peoples' homes are not set up for extended periods of this style of work.
The Canadian Centre for Occupational Health and Safety (CCOHS) has a series of guides online devoted to ergonomics, many of which can be applied to working from home where sitting down for long periods of time is a main concern.
Working from home can lead to a very sedentary lifestyle. The CCOHS recommends that workers should alternate between sitting and standing, by investing in a sit/stand desk. While this type of desk is certainly ergonomically ideal, it may not be a realistic or practical solution for most people working from home as a temporary solution. Similarly, many ergonomic chairs, keyboards or even mousepads are available on the market though my not be available to those who do not typically work from home.
Nevertheless, the CCOHS has provided a separate set of guidelines that can be implemented instead of buying a sit/stand desk. Indeed, it recommends taking a 5 to 10 minute break every hour to stand up and walk around as well as incorporating stretching exercises into your work routine. It has provided a handy list of stretching exercises here. These breaks are not just necessary for your arms and legs but also to ease eye strain and stress.
Sitting down for long periods of time can lead to poor posture and bad blood circulation, and workers can incur serious musculoskeletal problems even though sitting requires less muscular effort. According to the CCOHS, basic changes one can make to improve working from home ergonomics include:
Use an adjustable workstation that allows for the alignment of the spine whether the worker sits or stands, and allows the worker to move the spine freely.
Provide materials at working level and position them within easy reach.
Design tasks so that they require movement of the spine and encourage the worker to alternate positions frequently.
With regards to lighting, provide task lighting where necessary and avoid glare.
By and large, avoid static positions.