'This expansion of our rapid testing program supports our overall COVID-19 strategy, to shield those most at risk, to protect lives and livelihoods'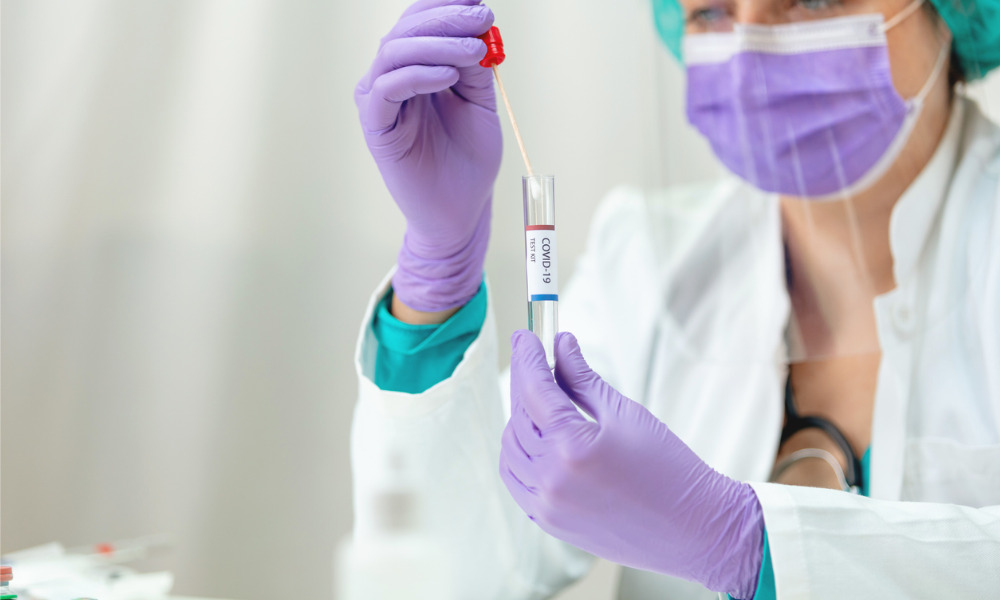 Alberta is providing more than two million COVID-19 rapid test kits to public, private and not-for-profit employers and service providers in the province.
This follows the successful rollout of more than 1.2 million rapid tests to long-term care facilities, schools, outbreak sites, hospitals, homeless shelters and industries across the province, according to the government.
"Rapid testing kits have been used successfully in long-term care, shelters, and large worksites to keep Albertans safe. This expansion of our rapid testing program supports our overall COVID-19 strategy, to shield those most at risk, to protect lives and livelihoods, and adapt our actions to new evidence as it comes," said Tyler Shandro, minister of health. "I am pleased that we are able to give businesses and service providers another tool for screening cases early and breaking the chain of transmission."
The program is available to all employers and service providers in the province. However, the government will prioritize businesses or organizations involved with vulnerable populations, high-risk settings and workplaces, first responders, essential services and critical industry, and sectors that support the reopening of economic and social activities.
Meanwhile, Saskatchewan is currently shipping 100,000 rapid antigen test kits to K-12 schools across the province that will allow the schools to begin testing as early as this week.
Screening
To be eligible, employers and service providers must submit a screening program plan that outlines:
protocols for administering the tests
the use of personal protective equipment
processes for reporting results and managing individuals who screen positive.
Organizations are responsible for all costs related to establishing and operating their screening programs and assume all medical and legal responsibilities associated with them. A health-care provider is required to oversee the screening program. The government provides a list of third-party resources here to help in this regard.
The tests can be administered by a trained layperson, and self-administration is permissible under certain conditions.
Rapid testing kits have already been deployed to help screen and test cases, including:
523,000 tests to long-term care and designated supportive living facilities
443,000 tests to several companies in critical industries such as oil and gas, transportation, meatpacking and utilities
100,000 tests to support a rapid screening pilot in schools
40 COVID-19 assessment centres
47 hospital-based labs
Eight homeless shelters
Rapid COVID-19 testing may not be as accurate as gold-standard clinical tests. However, weekly rapid testing that is cheaper and has a quicker turnaround would drive the virus toward elimination within weeks, according to a study published in November 2020 by Harvard T.H. Chan School of Public Health and University of Colorado Boulder researchers.
"When it comes to public health, it's better to have a less sensitive test with results today than a more sensitive one with results tomorrow," said Daniel Larremore, an assistant professor of computer science at the University of Colorado Boulder and lead author of the study "Test sensitivity is secondary to frequency and turnaround time for COVID-19 screening. Rather than telling everyone to stay home so you can be sure that one person who is sick doesn't spread it, we could give only the contagious people stay-at-home orders so everyone else can go about their lives."
In January, Nova Scotia made testing mandatory for rotational workers who work outside Nova Scotia, Prince Edward Island and Newfoundland and Labrador.