With restrictions easing, employers are pondering their safety policies
As Canadian provinces cautiously look to ease months-long COVID restrictions, employers are taking a close look at their current pandemic policies – most notably vaccine mandates.
What are the next steps for employers and safety professionals regarding vaccines? Should they wind down? Are they allowed to continue if they want? We asked a safety expert about the future of vaccine mandates.
"The top of mind question for employers is can [they] still impose a mandatory vaccine policy? Can they make sure that their employees are having the vaccine and disclosing that? The answer is quite simple, and it's yes," says Rebecca Kalison, HR Consultancy Team Lead, Peninsula. "As long as the employer wants to do that, they can continue to have those policies in place."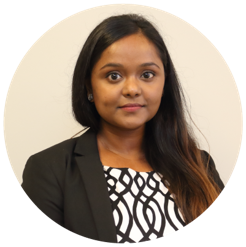 Rebecca Kalison
Kalison explains that, similarly to requiring employees to certain attire when they come into the workplace, employers are allowed to require vaccines so long as they have this policy in writing. Employers may be concerned that they are infringing on rights concerns, but as long as it doesn't become a human rights issue, such as targeting an individual because of their race or gender, they can implement such policies.
"That's the only limitation," says Kalison, "but I do want to mention that employers should first follow any and all public health guidelines. So if a business is issuing recommendations and requirements of employees, then their first point of reference would be the public health guidelines."
"At the end of the day, the employer can actually set out rules and conditions for what it's like to access the workplace," says Kalison. In Ontario for example, the provincial government has stated in the legislation that though restrictions may be lifted, employers are still able to continue with vaccine mandates if they see fit.
However, employers may want to make sure that their employment contracts are up to date to ensure that employee requirements are clear.
"It's very important for businesses to think about their employment contract and ensure that it's up to date, especially for this particular conversation," says Kalison. They will want to clarify what their vaccine policy is – are they requiring employees to get the vaccine? Or are they simply asking for employees to disclose vaccine status?
The choice is ultimately up to the business – "Businesses can still choose to require employees to get a vaccine – even if its not COVID-related – if they believe that is the right thing to do from a health and safety perspective."
Even pre-COVID, some high-risk settings such as hospitals or long-term care homes required employees to be vaccinated against certain diseases. In fact, this was often a condition of employment. Now, certain companies may potentially be looking towards vaccine mandates – not just for COVID – as a valid health and safety move in future.
"The catch would be that the organization essentially has to have a good business reason to implement something mandatory like that. The government requirement really has very little impact. [The business] could say that, yes the government restriction has been lifted but [we're] going to continue this because we want to have a healthy and safe work environment."