Asbestos-related diseases are the leading cause of workplace deaths in the province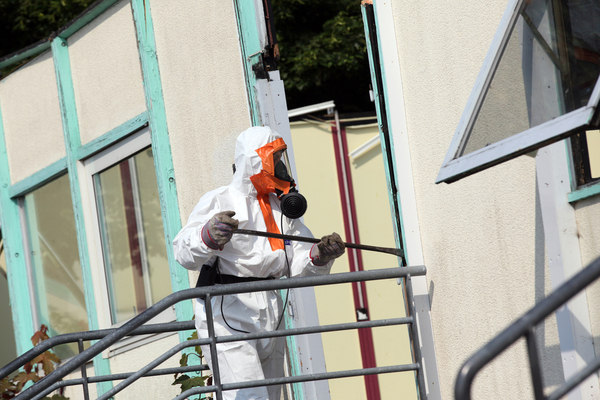 As homeowners and contractors prepare to begin renovation projects in the new year, WorkSafe Saskatchewan is educating the public on the risks of asbestos exposure in residential and commercial properties.
Asbestos-related diseases are the leading cause of workplace deaths in Saskatchewan, causing 25 per cent of all workplace-related deaths over the last 10 years.
"A lot of people aren't aware that they might have asbestos in their homes or their offices. When asbestos is disturbed during renovations, then it becomes dangerous," said Kevin Mooney, director of prevention at the Saskatchewan Workers' Compensation Board.
Occupational disease-related fatalities are often diagnosed years after a workplace exposure and account for 44 per cent of workplace 2018's fatalities in Saskatchewan, as of Oct. 31. Despite increased awareness of the hazards presented by asbestos exposure, it is expected that some workers in the province will be exposed, putting them at risk of disease or death decades into the future.
"Asbestos-related lung diseases are preventable," said Mooney. "While many asbestos-related diseases are from past practices, there are actions we can take today to reduce exposure to this hazard."
WorkSafe has launched an asbestos awareness video featuring testimonials from two Saskatchewan residents impacted by asbestos exposure. WorkSafe has also sent posters and till danglers on asbestos awareness for display in the aisles of 119 home improvement stores.
WorkSafe also has an asbestos mobile app to help homeowners and tradespeople identify where asbestos may be present in their homes and workplaces.
Most homes and buildings in Saskatchewan were built before 1990, which means they likely contain asbestos. A professional abatement team should always be hired to remove asbestos from a home or workplace before starting renovations. Homeowners and tradespeople should never put themselves at risk and remove asbestos themselves.
More information, tools and resources about asbestos awareness and prevention, as well as WorkSafe's asbestos app, are available at worksafesask.ca/asbestos.