Penalties associated with OHSA charges 'don't suffice' says labour council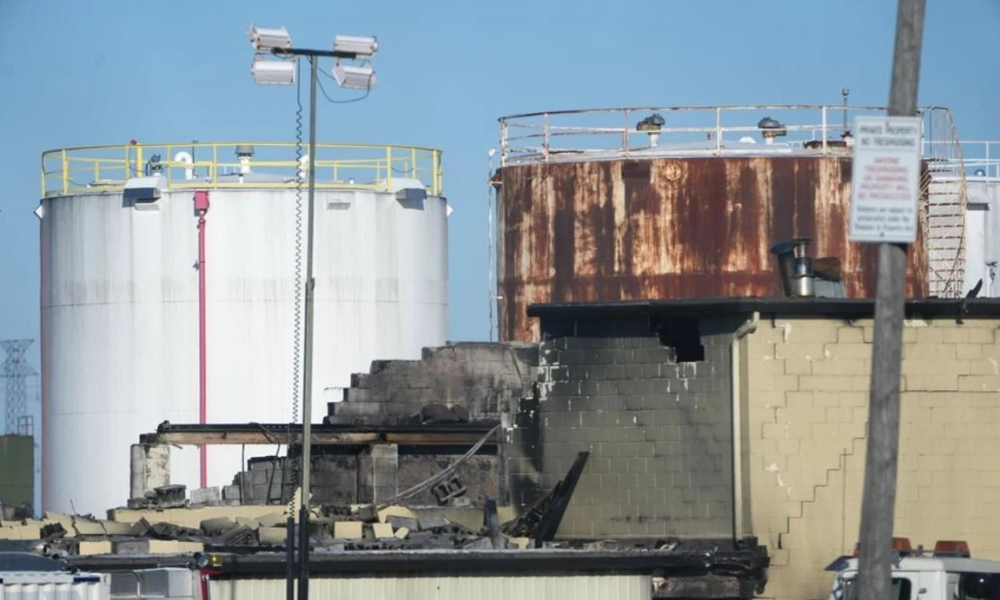 January 13th marks one year to the day since six workers were killed on the job at Eastway Tank, Pump & Meter in Ottawa, and one labour group is suggesting criminal charges against the owner and company should be strongly considered.
"If there was negligence in respect to what happened that day, or leading up to that day, then the charges should be filed," says Sean McKenny, president of the Ottawa & District Labour Council.
Kayla Ferguson, Rick Bastien, Etienne Mabiala, Danny Beale, and Russell McLellan lost their lives in an explosion and fire. It took firefighters more than four hours to bring the blaze under control. It's considered one of the worst workplace accidents in Ontario in the last 50 years.
Charges under OHSA act
Ontario's Ministry of Labour has laid six charges under the Occupational Health and Safety Act.
Three of those charges are against the company, and three are against the company's owner, Neil Greene, who is identified as the company's director in court documents obtained by CTV News.
The charges allege there was a failure to ensure the company's "wet testing" of tanker trucks was done in a way that would not produce explosive vapour, and in an area without a potential source of ignition.
The ministry alleges the company and owner failed to take reasonable precautions in the workplace by ensuring the diesel fuel to be used in the wet test was not contaminated with gasoline or any other flammable liquid. Greene is also accused of not providing adequate training and supervision to workers surrounding the safe handling and storage of fuel.
A full list of the charges can be found here.
The allegations have not been proven in court.
Justice for families
The OHSA charges are not criminal, but individuals can be jailed for up to one year and be fined as much as $100,000. Corporations can be fined up to $1.5 million.
McKenny has been in contact with family members of the victims and says those potential penalties don't qualify as justice. "It doesn't suffice as far as we're concerned, it doesn't suffice as far as the families of those six individuals that lost their lives that day are concerned."
The Ottawa Police Service is still conducting its investigation, as is the Ontario Fire Marshall.
Following the tragedy, it was revealed a former employee sued the company after an explosion in 2008. McKenny says family members think the deaths of their loved ones could have been prevented.
"They've suggested that things could have been done different when it came to health and safety…a lot of the steps that led to the explosion, were taken in a direct result to save time, ultimately to save money. And that's truly unfortunate."