These stories dominated the news this year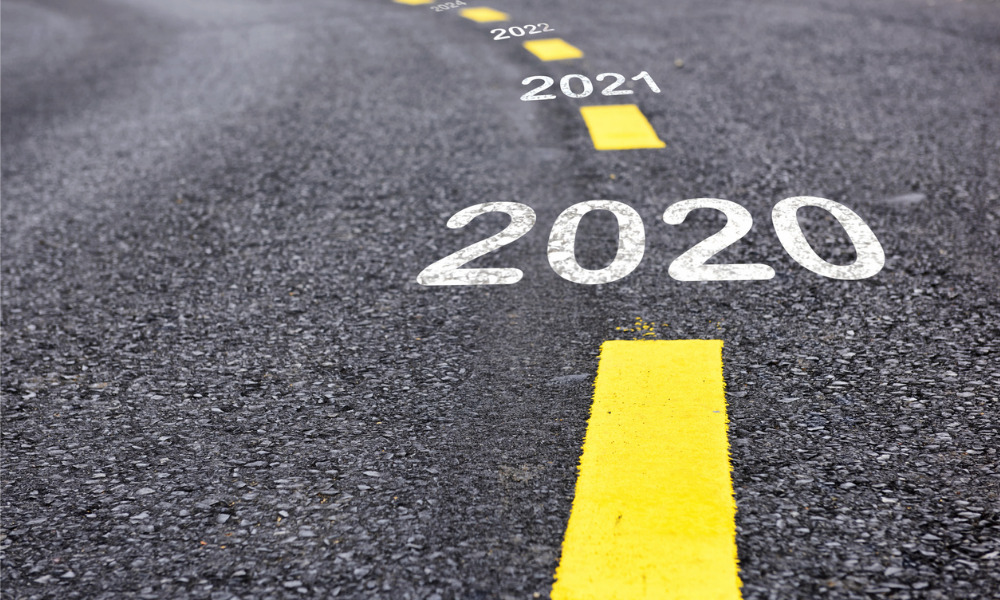 I'm not sure many of us had "global pandemic" on our 2020 bingo cards. The pandemic has created a whole host of new issues in the OHS sector, but it's also been the catalyst for several others which were already slowly emerging in the workplace – most entries on this list are tied to the pandemic in one way or another.
1. COVID-19. We simply couldn't fathom any mention of 2020 without talking about the ongoing pandemic. Coronavirus absolutely dominated this year. It's permeated absolutely every aspect of our lives and, of course, our jobs. Frontline workers, working from home, increased sanitization, mask wearing, etc. This year has been almost 12 months of unprecedented workplace changes. And with the second wave still raging in Canada, COVID-19 seems poised to continue dominating the safety conversation well into 2021.
This truly was a public health crisis of epic proportions, one that hasn't been so overwhelming on a global scale since the 1918 flu pandemic. With the news of a vaccine offering a potential reprieve on the horizon, talk is also now turning to what the landscape will look like post-pandemic.
Read more: Roundtable on tech and the future of OHS
2. Frontline workers in crisis. Directly linked to the COVID-19 pandemic, this has been the year of the frontline worker. Simply put, without frontline and essential workers, we would have not been able to make it through this pandemic. Nurses, doctors, teachers, grocery store workers, construction and manufacturing workers, etc. These are our true modern day heroes – ones who did not have the luxury of working from home.
And many of these workers are now suffering, notably healthcare workers. Since the start of the pandemic, the rate of infection of healthcare workers has hovered solidly around 17 per cent in Canada. And it's not just the risk of infection that is a danger to these workers: mental health issues are on the rise among essential workers. Indeed, even after the pandemic is over, these workers may face continued mental health issues such as PTSD.
3. Mental health. Indeed, as we have just mentioned, mental health has been a very big deal this year. It's absolutely important to keep in mind that frontline workers will be needing extra care and attention – not just during the pandemic, but after. It is also important to mention that mental health issues such as anxiety or depression have also plagued those working from home.
Whilst some workers have relished the opportunity to work from home, citing a better work-life balance, many workers also miss their work routines, and the social aspect of the workplace is also missed. Some workers may be feeling isolated, or even overwhelmed by the current climate. Luckily, many companies are now realizing the importance of checking in with their employees. In fact, this had been a trend even before COVID-19, but as with many other topics, the pandemic certainly has accelerated changes in this department.
Read more: CEO roundtable on diversity, equality and inclusion
4. Tech. The use of tech had been slowly but surely progressing in the OHS sector, with digital solutions becoming increasingly attractive to a range of industry players. But the pandemic really accelerated the adoption of tech in the OHS sphere. Safety professionals throughout the country were almost forced to integrate tech into their habits.
Tech has been essential in providing tools to companies, notably with regards to testing and tracing. Self-assessment tools available online, temperature and heat scanners, testing machines, etc. These have all been integral to the continued operation of many organizations.
Outside of COVID-19 tech, digital solutions for lone workers, for example, have multiplied this year. And tech could also prove valuable for teaching and training workers, with the use of e-learning and virtual reality for example. Further, in a profession where paperwork is more and more prevalent, tech has been a simple solution for many companies' administrative and organizational needs.
5. Diversity, equality, equity and inclusion. Whilst it's true that progress had been made in the last few years on the topic, this year's Black Lives Matter (BLM) protests were something of a watershed moment. Though the BLM movement started in the U.S., it certainly spilled over into Canada. Cities like Toronto, Montreal or Vancouver were the scene of large protests demanding better police accountability, and a push towards racial equality. And there has certainly been a push in the workplace towards more transparency, notably with regards to hiring practices. This year has been encouraging, but these efforts need to be built on and consolidating to work towards a truly anti-racist workplace.