Many think that we are in the worst period of the crisis now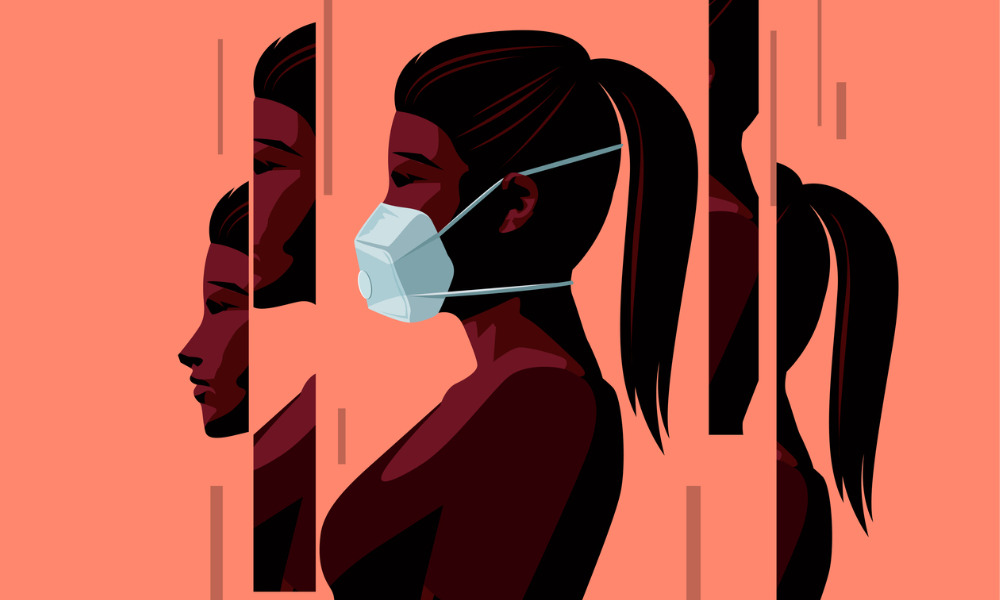 Canadians' mental health continues to suffer more than half a year since the COVID-19 pandemic began to affect the country.
Twenty-four per cent of Canadians report that their mental health and stress levels are currently worse compared to during the first wave of the pandemic in March/April, according to a Leger report.
Fifty-four per cent said it's about the same as during the first wave while 19 per cent said it is better.
Canadians' biggest sources of stress related to COVID-19? When the pandemic will end/how bad it will get (17 per cent), social isolation/being unable to socialize/see friends and family (16 per cent) and worries about their family's health and safety (15 per cent).
Also, 27 per cent of Canadians think that we are in the worst period of the crisis now, found the survey of 1,512 Canadian and 1,001 American adults conducted Oct. 16 to 18, 2020.
This proportion has been trending upward for the past three weeks, from 23 per cent the previous week, 21 per cent the week before that and 13 per cent one week further back.
Effects
Express Scripts Canada found that with poorer mental health amid the pandemic, there was a just over 10 per cent increase in the use of depression medications throughout Canada, with a high increase of more than 20 per cent in Quebec and Newfoundland and Labrador.
Previously, COS spoke with Dr. Dorian Lo, president of Express Scripts Canada, about depression and how it can impede job safety as well as how employers can help their employees who are feeling overwhelmed and depressed.
"When someone is depressed, it really affects their presenteeism at work," said Lo, "It affects their effectiveness and their concentration in particular."
And as health-care workers are at the forefront of this pandemic, they are also immediately affected.
"The COVID-19 pandemic is causing intense physical and mental stress for today's health-care workers. They are dealing with feelings of guilt and shame: guilt when they triage which patients receive treatment; shame because they think they're not providing optimum care for all their patients when, in fact, they are giving the best care possible under the circumstances. On top of this, they're worried they too will become infected and in turn infect loved ones," says Dr. Patrick Smith, CEO of the Canadian Centre of Excellence on PTSD.
Among all Ontario workers who have acquired the COVID-19 coronavirus from Jan. 15 to June 22, 2020, 17 per cent were health-care workers, according to data from Public Health Ontario.