Expert weighs in on the impact of the pandemic and how to tackle depression in the workplace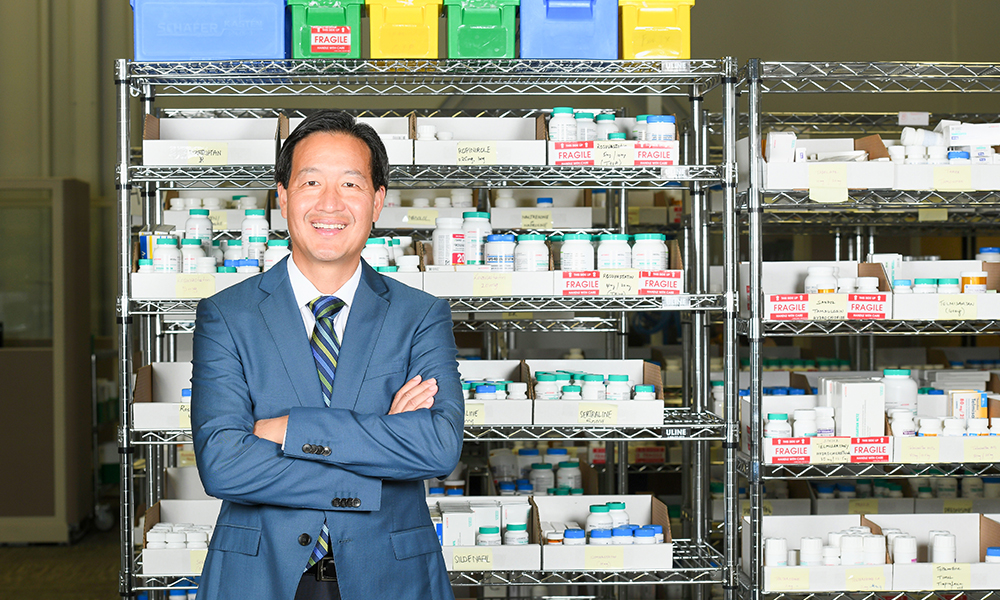 "Mental health experts are starting to recognize that mental health and COVID are a serious problem that we all need to be aware of […] There have been research and surveys done, and certainly the vast majority of people are feeling more anxious."
Lo says that a survey by Statistics Canada revealed that 88 per cent of people experienced at least one symptom of anxiety in the two weeks prior to completing the survey.
"The vast majority of people feel that their mental health has decreased significantly [amid the pandemic]", he says.
Lo says that his company, Express Scripts Canada, has a unique vantage point to look at this current crisis, as they serve both employers and insurers that cover their members for medication. What they have found, he says, is that there has been an increase in the use of depression medications. The increase was just over 10 per cent throughout Canada, with a high increase of more than 20 per cent in Quebec and Newfoundland.
Lo also notes that there is a belief with depression that there is a significant amount of under diagnosis, as well as a delay of diagnosis – so the total number of people suffering from depression could be much higher.
In their study, Express Scripts Canada found that the numbers were relatively well balanced between men and women. However, they found that the number of people making claims for medications typically used to treat depression was higher for 19 to 35 year old people (23 per cent higher).
"Early on in the pandemic, most people were worried about families with kids," says Lo. "But we immediately got the feedback from our managers that in fact, it was the 19 to 35 year old people [with the highest level of prescriptions] – in particular, those who were single, that were likely missing the social connectedness."
How can depression impede job safety?
"When someone is depressed, it really affects their presenteeism at work," says Lo, "it affects their effectiveness and their concentration in particular."
Each sector is affected in a different way, especially with regards to job safety. For example, he says that for those dealing with heavy machinery, depression may impact their physical safety.
And it can be a vicious cycle: people who are stressed out may perform less well at work or be less present. Which in turn makes them stressed out about their job performance, which creates more stress and potentially anxiety and depression as well.
What can employers do?
For companies to better handle depression and mental health, "the first step is awareness and acceptance," says Lo. The number one thing employers can do is destigmatize mental health. Lo says that a lot of people will be affected by mental health issues in their lifetime.
One of the best things leaders can do is share personal stories about themselves or how their family has been impacted by mental health: "it gives people the opportunity to talk about it and to break the stress cycle." Lo says.
This also means that employees will be more inclined to reach out at an earlier stage, "and hopefully we can avoid the severe complications that accompany mental health and depression," he says.
One of the big things companies can do to improve is provide frequent communication, says Lo. "With frequent communication, leaders will know what to say, they'll stay on top of the concerns of their employees and address the realities of what they're working on."
"Part of that frequent communication is talking about mental health, he says, "talking about recognizing the stress that people have, telling people to stay socially connected and talk to each other. If they see their leaders talking about facing the same issues, then workers are more comfortable talking about [mental health] with their 'work family'."
Another thing companies can do, says Lo, is remind people of the resources that are available to help them. This can be as simple as encouraging workers to take personal time off (PTO).
Lo says: "if leadership is willing to talk about how they took PTO, then employees will feel comfortable taking PTO. If no one talks about it, then employees won't want to take PTO because they feel that they'll look bad."
"Mental health is a big part of whole person health," says Lo. "I believe that Canadians will come out of the pandemic much more aware that we should take care of our mental health much more deliberately, and that employers will support that."