Tridel is partnering up with other actors in the industry for the initiative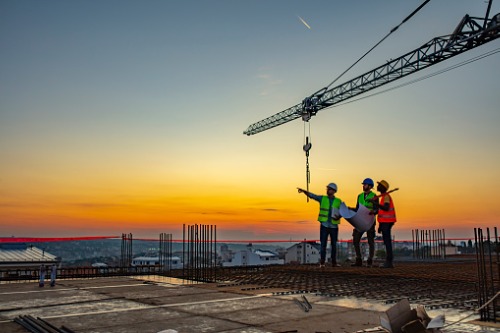 Canadian condominium developer Tridel announced this week that it would be launching an anti-racism campaign in partnership with construction firm EllisDon, the Labourers' International Union of North America – Local 183, the Residential Construction Council of Ontario (RESCON) and the Building Industry & Land Development Association (BILD).
The initiative, entitled "Build for Respect", aims to tackle and eliminate racism in the construction industry. This initiative was developed with Tridel's construction division, Deltera. Tridel says that the industry-wide campaign will work to build clarity on what is and is not tolerated behaviour in the workplace, as well as provide training on the matter.
READ MORE: 7 resources for a more equitable workplace.
"As I've always said, at Tridel and Deltera, the first community we build is our own. It's our responsibility to continue to build a culture built on integrity, respect and professionalism. It's impossible to do that without a community that embraces diversity. We started a very important conversation in our industry. Our Built for Respect initiative is the foundation of our efforts to educate and build awareness around Diversity, Equity and Inclusion," said Andrea DelZotto, director and executive vice president of community development, Tridel Group of Companies.
Concurrently, RESCON recently launched its Construction Against Racism Everywhere (CARE) campaign which also aims to tackle discrimination within the industry. This initiative was spurred in part by the discovery of a series of nooses on various Ontario construction sites.
READ MORE: CEO roundtable on diversity, equality and inclusion.
"We are very proud of the fact that we have a multi-racial, multi-cultural and incredibly diverse workforce in Ontario's construction industry and racist behaviour of any kind or in any form will not be tolerated by any of our employers," said Richard Lyell, president of RESCON.
Toronto mayor John Tory said: "I want to thank Tridel and all of the partners for bringing this campaign to fruition. Built for Respect is not only necessary right now but an impactful way for the sector to come together and address an ongoing issue. We have seen over the past few months an increase in racist and discriminatory threats against members of this community, and the only way in which we can fight this is by coming together and taking a stand against anti-Black racism within our city. This campaign will do just that and I look forward to supporting it."