'COVID-19 continues to take a toll and leaves no one behind'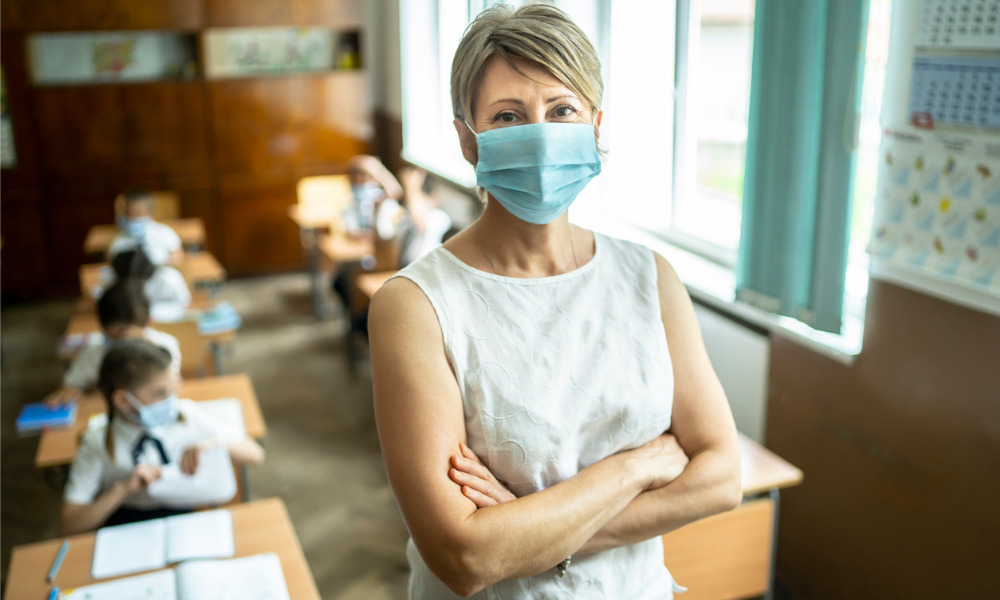 The Canadian Teachers' Federation (CTF/FCE) recently released results from a survey conducted in October on mental health among teachers amid the current COVID-19 pandemic. The Teacher Mental Health Check-In survey, which received almost 14,000 responses, found "unbearable" levels of stress anxiety, and a struggle to cope with the demands of teaching during the pandemic. The results show that almost 70 per cent of respondents are concerned with their own mental health and well-being.
During a virtual press conference, Shelley Morse, president of the CTF said that "no matter how tired we may be of it, it is far from being tired of us…COVID-19 continues to take a toll and leaves no one behind."
Morse said that the demands placed on teachers are "utterly unreasonable" and that the people we entrust to teach and take care of our children have been left to their own devices. This is the "grim reality" that teachers are facing. Morse said that the current conditions are "unsafe" for students as well as teachers. She said that through the survey, 14,000 teachers made it clear that working conditions are untenable; the current system is on the verge of collapse due to a lack of consultation and planning for schools.
Shelley also mentioned how much COVID has had an effect on gender inequality and said that the pandemic has laid bare the persistent gender gaps in this country.
Suggested measures
Sam Hammond, president-designate of the CTF and current president of the Elementary Teachers' Federation of Ontario (ETFO), added that the survey clearly shows how much worse teachers' mental health is today compared to the spring. He said that teachers continue to go above and beyond, that for teachers the job doesn't stop when they get home, and that teachers' passionate work with students is taking a hefty toll.
Hammond said that measures need to be taken now, and that we need to take mental health more seriously than we have previously.
To face the current situation, the CTF has three asks:
Allocate more resources to mental health sources for the unique workplace of teachers and other frontline workers during and after pandemic;
Implement the same health and safety guidelines in schools that are already mandatory outside of education, including the use of masks and physical distancing;
Start consulting the people who best know how to address these challenges: teachers. Their experiences as frontline workers are essential in helping us develop policies, said Hammond.