Unions want consistent coverage for correctional officers from coast to coast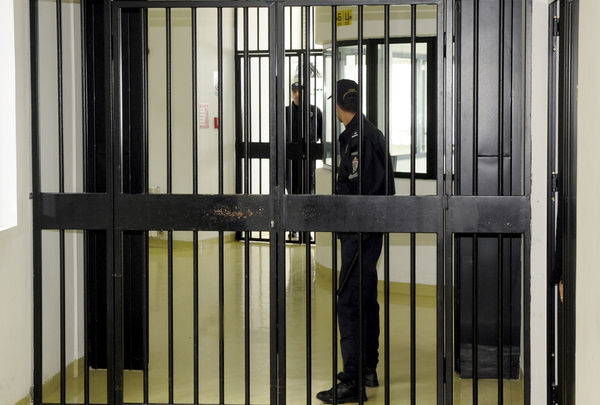 Members of the Union of Canadian Correctional Officers (UCCO-SACC-CSN) and members of the Nova Scotia Government and General Employees Union (NSGEU) are calling on the provincial and federal governments to adopt a presumption for post traumatic stress disorder (PTSD) for first responders. This comes on the heals of a report of the Standing Committee on Public Safety and National Security that recommended such a presumption, published in October.
As workers' compensation laws vary across Canada, more and more public safety officers are asking for a national plan on operational stress injuries (OSI). Since 2012, four provinces have amended their legislation to establish the presumption that PTSD is a workplace injury among first responders, removing the burden to prove a connection between a worker's diagnosis and his job.
"We, as correctional officers, are exposed to traumatic situations on a day-to-day basis. It has been established that more than 25 per cent of us are suffering from PTSD. We shouldn't have to fight for the recognition of mental health issues related to our work," said Jeff Wilkins, UCCO-SACC-CSN Atlantic regional president.
In Nova Scotia, a first piece of legislation allowing emergency responders to be automatically covered by workers' compensation was introduced in October 2014 by MLA David Wilson. The government did not allow the bill to proceed and so it died on the order paper. The legislation was reintroduced, again by MLA Wilson, on Oct. 14, 2016.
"This time, the bill must pass. It is unacceptable that the very same people that put their lives on the line to protect us, can't receive the care they need, when they need it," said Jason MacLean, NSGEU president.
UCCO-SACC-CSN and NSGEU want the support of all MLAs on this issue that say it could change the life of thousands of correctional officers and other first responders.
"The bottom line is public safety officers' rights should be the same, coast to coast," said Wilkins.
The UCCO-SACC-CSN has over 7,400 members in five major regions of Canada: British Columbia, the Prairies, Ontario, Quebec and the Atlantic region. UCCO-SACC-CSN represents the job titles of CX1 and CX2 in 49 federal institutions.
The NSGEU represents over 450 correctional officers as well as thousands of other first responders in Nova Scotia, including nurses, health-care workers, social workers, child protection workers and police officers.