Key insights into working from home amid the current COVID-19 pandemic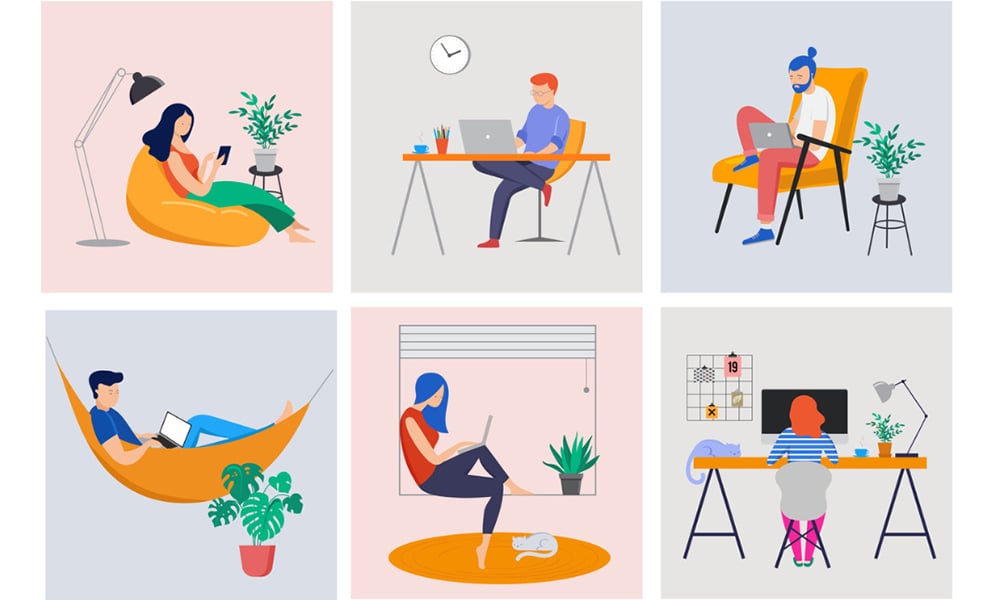 COS recently spoke with Marc Lecuyer, general manager – Canada of ServiceNow, a software company which allows for digital workflow. ServiceNow recently surveyed Canadian office workers about working from home amid this current pandemic. Looking at the results of the survey:
68 per cent of those asked said that work life balance is very important to them during this time, though 69 per cent said that their employers are not meeting this need very well.
Furthermore, 32 per cent feel less productive working from home, and 30 per cent feel as if their employer was not well prepared for the transition. Issues affecting productivity include tech (37 per cent), taking care of others (29 per cent), mental health (28 per cent) and lacking a proper work from home space (23 per cent).
From this survey, we can glean five key insights, firstly that even though broadly office workers felt that they were prepared for the working from home transition, setting up a home office proved challenging for some. Lecuyer notes that the survey was conducted two months into the pandemic, and that even two months in some workers were still facing issues around productivity. A lot of these issues were based around tech issues.
"Tech plays a role in every workplace," he says. Indeed, for workers at home, tech can help them feel more connected and less isolated. "I think COVID-19 has been an accelerator around digital workflows," add Lecuyer.
This leads into two other key insights from the study, which is that firstly tech in the workplace – when implemented properly – has been essential is easing the work-from-home transition. Secondly, as mentioned before, some Canadians feel less productive at home, and tech improvements could help increase productivity.
And "it's not just about the individuals," says Lecuyer, "it's also about the stress on leadership." Indeed, stress factors from the pandemic affect every level of the company.
As mentioned previously, some workers may feel disconnected and mental wellbeing is a big concern especially as the current pandemic has led to employee concerns around job security, work-life balance and compensation. Lecuyer explains that working from home, there are a lot of things that employees could go through that affect their mental state. Tech is obviously one solution, but it is also about effective leadership.
The last key insight, is that despite concerns, being able to work from home certainly has its benefits. "Employees are moving towards a more flexible work schedule," says Lecuyer, "this is a major shift for industry." Employers need to be prepared to support workers going back into the office, but also those wanting to work from home.