Quebec police training officers to deal with people in mental health crisis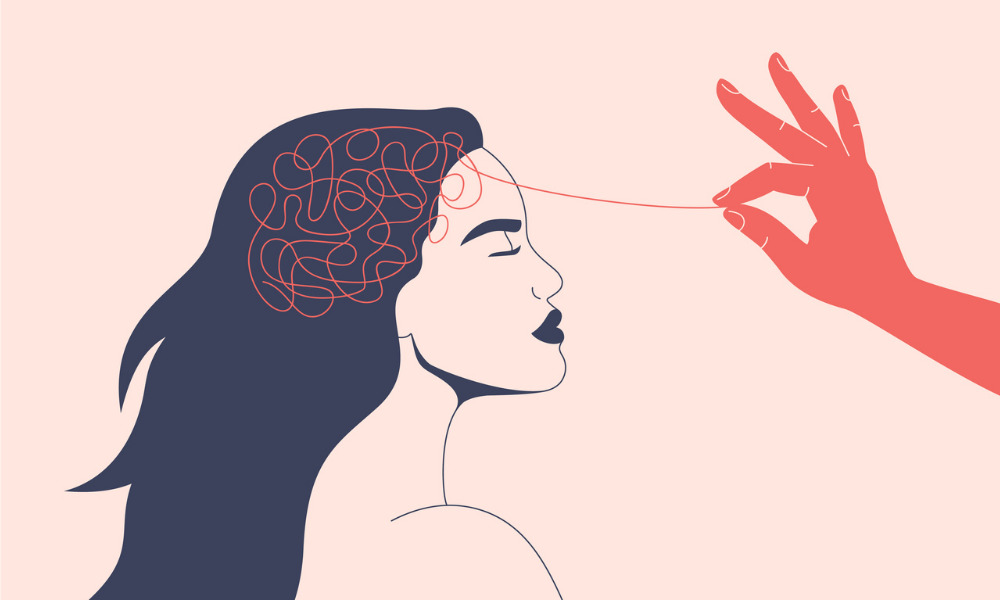 Multiple groups are putting focus on the mental health crisis that's been going on in the country.
The Canadian Association of Medical Radiation Technologists (CAMRT), Sonography Canada (SC), and the Canadian Society for Medical Laboratory Science (CSMLS) are calling for immediate attention to the crisis that's been going on among health care professionals before it deepens further and critically affects our healthcare system and the care Canadians receive.
"We are at a time in history where ignoring the mental health of our healthcare professionals has become a crisis. Within an overworked and under-resourced healthcare system, this situation will only continue as the pandemic begins to calm and we start to address issues such as the large number of delayed procedures and the effects of increased safety protocols that are likely to remain," the groups said in a joint statement.
The cases of burnout among Ontario doctors have increased this year, according to the Ontario Medical Association (OMA). And exposure to traumatic events – like a pandemic – may be exposing workers across Canada to moral injury, according to a separate report.
CAMRT, SC and CSMLS point to three occupations in particular, along with their experiences:
Medical radiation technologists, who are expected to address the urgent and increasing backlog of medical imaging, as well as support radiation therapy patients with more advanced disease, as a direct result of the pandemic. The chronic burden associated with high workload and increased patient demands has increased the potential for MRT burnout and vicarious trauma.
Diagnostic medical sonographers, who are experiencing an increased demand for ultrasound examinations for patients with more urgent medical issues. Staffing shortages and pandemic-related safety guidelines mean that sonographers' ability to provide compassionate, hands-on patient care and in-depth examination may be compromised. These unrelenting pressures are leading to increased stress, emotional exhaustion and burnout among diagnostic medical sonographers.
Medical laboratory technologists and assistants, who are anticipated to experience higher levels of burnout and emotional exhaustion as a result of the COVID-19 pandemic. Since higher levels of social support are a known protective factor against psychological distress, including anxiety and depression, CSMLS will continue to strongly advocate for the medical laboratory profession at federal, provincial, and territorial levels.
Recent reports point to the need for Ontario healthcare employers to do a better job in protecting their frontline workers amid the COVID-19 pandemic.
Quebec police
Meanwhile, Quebec's provincial police will introduce mandatory training to help officers respond to people in mental distress and reduce the number of interventions that end fatally.
This program will start next year, according to a report from Global News.
"Society needs a change in how police intervene," said Sgt. Dominique Ethier, who is involved with a fellow officer in creating the new course, according to the report. "Traditional training was all about prioritizing protection before negotiating with people and defusing crises. Our approach is to first prevent confrontation, then ensure security."
The training will be given to all current officers and new recruits and will help officers manage their own stress and recognize situations involving people in an unstable mental state.
"What we want is to make sure we do everything to avoid fatalities. Because when somebody dies from being shot, it's a tragedy for the family and for the police. Everybody suffers from it," said Ethier.
Previously, Ontario announced it is investing $8.4 million over three years for a similar program.