Time away from family and friends is one of the biggest stressors, respondents say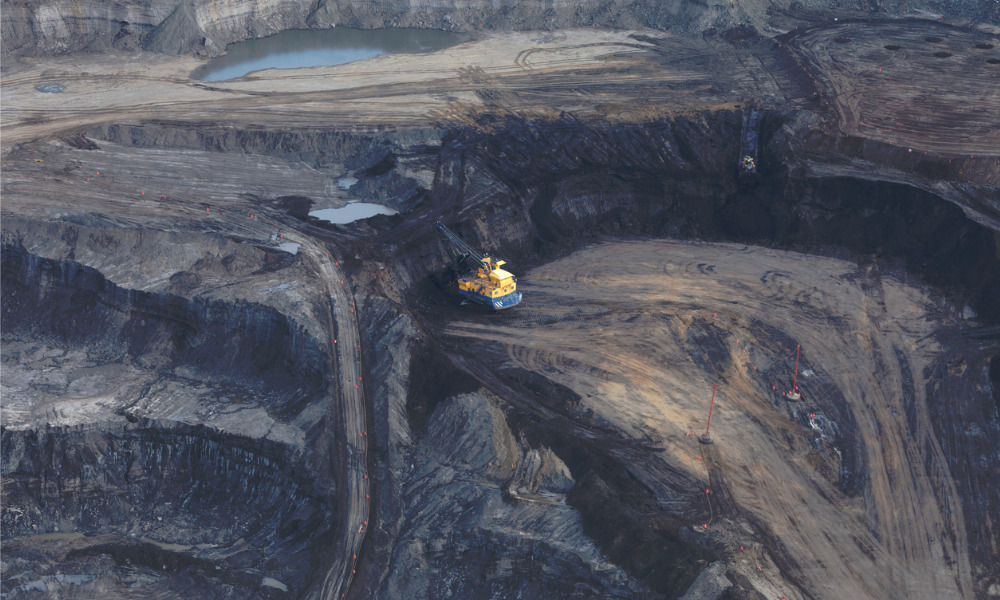 Commuter workers in the oilsands industry are experiencing more mental health issues and work-related stress compared to the general population, a new study from the University of Alberta finds.
A total of 72 participants, who worked 10- to 12-hours shifts during rotations that lasted between six and 21 days, were interviewed for the report, which is one of the first in Canada to delve into the mental health and well-being of commuter workers.
Unsurprisingly, 87 per cent of respondents admitted that time away from family and friends was their biggest source of stress. The respondents added that they found the transient nature of their jobs to be lonely and straining to family relationships, particularly when important events are missed.
"It's clear that distance and time away from family is a real key stressor, along with a lack of control over rotational schedules," Sarah Dorow, lead author of the report and professor of sociology at the University of Alberta, told Folio, the university's journalism site. "People have to accept whatever rotational schedule is handed to them… even if it means additional stress on both travel and time away from family."
More than three-quarters, or 77 per cent, of those interviewed described camp life to be stressful, with 58 per cent admitting that being there resulted in a sense of entrapment. Participants also said maintaining a healthy diet was difficult because of the limited and unhealthy food options while more than half reported having a hard time falling asleep.
Trouble sleeping, however, was more prevalent in women, who were also 68 per cent more likely to experience harassment or discrimination than men.
But one of the most striking findings of the study was the pervasive culture of distrust, which made workers hesitant to seek help for mental health problems.
"I didn't expect that distrust to come up as often as it did, but it just kept coming up," Dorow told the Edmonton Journal. "Mental health prevention needs to be built into safety culture. Everyone's proud of the safety culture in the oilsands industry, but the industry has not done nearly enough around psychosocial safety."
But even if help was available, half of the respondents said they were unlikely to take it, skeptical that confidential matters would be kept private and wary that seeking help would affect their reputation, salaries, or employment. Almost half of participants also felt that their employers performed poorly at discussing mental health support and showed little commitment to minimizing workplace stress.
Dorow lamented that suicide among workers was an "open secret" in the industry. According to the report, one in seven men reported thoughts of hurting themselves.
To prevent such incidents from happening, the research suggests that employers provide more mental health support for workers. However, for initiatives to be effective, Dorow said there also needs be a change in culture.
"Research is clear: if people don't trust that there is a climate of support at work, it's going to have a significant impact on their mental health and whether they report issues or use services," she told Folio.
Dorow added the study highlighted the need for oilsands employers to be more proactive in incorporating mental health and well-being in their overall health and safety mandates.
"Our hope is that this research will help raise awareness, bring home some of the issues and push for both further research and action," she said.