'Farmers are often isolated and they are used to taking a lot on their shoulders'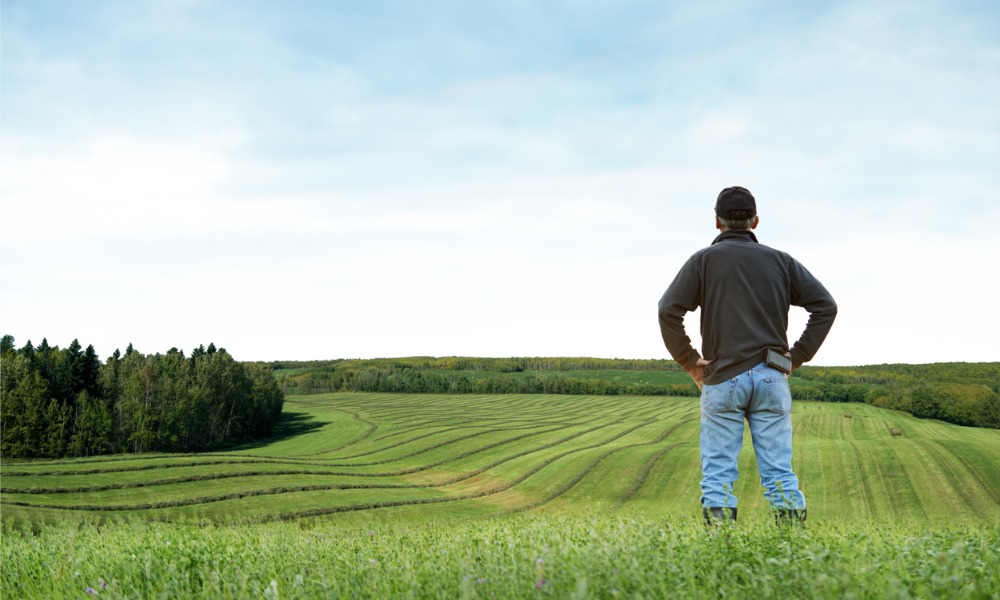 Bell Let's Talk Day marked its 11th edition yesterday, with mental health being a huge part of our current discourse due to the pandemic.
Since its inception, Bell's Let's Talk Day has aimed to dismantle the stigma around mental health as well as raise money for a good cause. According to CTV News, 1.1 billion interactions have been recorded since the event launched and Bell has raised $113 million across Canada.
Numerous health and safety professionals and Canadian public figures took part in the day's events.
As part of the event this year, Canada's Minister of Agriculture and Agri-Food Marie-Claude Bibeau released a statement urging Canadian farmers to check up on and talk about their mental health.
"Farmers are often isolated and they are used to taking a lot on their shoulders," said Bibeau. "Contact a friend, neighbor or distant relative to talk about life. Use social media to break the stigma. Every action counts! Talk about mental health at work too. Mental health is often discussed at conferences of professional associations in the agricultural sector."
Read more: 20 warning signs of compassion fatigue
Bibeau also spotlighted Farm Credit Canada (FCC), a lender which specialises in Canadian agriculture and food. FCC launched its "Rooted in Strength" initiative which aims to help farmers and agriculture workers access mental health resources in their area.
Since its inception, FCC has sent its Rooted in Strength booklet to over 170,000 rural residences in Canada. In addition, FCC provides funding through community investment to mental health initiatives in the agricultural and agri-food industry.
Mental health has been a huge concern for Canadians since the start of the pandemic.
A recent study by Pollara Strategic Insights, conducted on behalf of Mental Health Research Canada (MHRC) found that Canadians are reporting their highest levels of anxiety (23 per cent) and depression (15 per cent) above the levels established during the peak of the first COVID-19 wave in the country (poll conducted from Dec. 10 – 18, 2020).