Public input sought in anticipation of 2020 release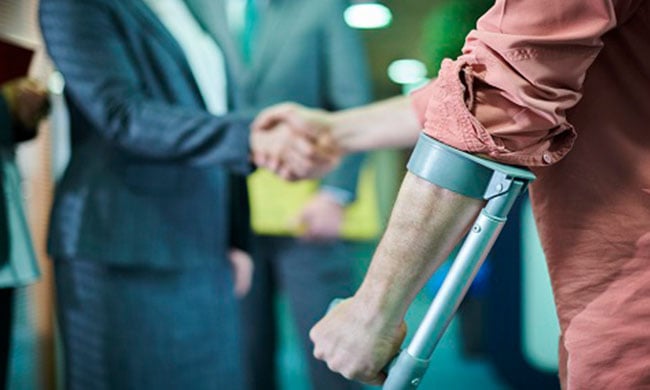 The CSA Group is hoping to release a new national standard on work disability prevention management systems and is seeking public feedback.
The draft standard offers standards of excellence and guidelines to help organizations in the hiring, onboarding, retention, management and return to work of people with disabilities.
Nearly one-quarter (22 per cent) of adults across Canada have a disability, according to Statistics Canada. And every year, tens of thousands of Canadians become disabled and are unable to work. According to the International Labour Organization, the economic burden due to disabilities in Canada is estimated to be between 6.7 per cent to 8.7 per cent of the country's GDP.
"Creating a national standard for work disability management systems is key to improving work disability management practices and reducing the economic burden of work disability in Canada," said Emile Tompa, a senior scientist at the Institute for Work & Health and the director of the Centre for Research on Work Disability Policy who chaired the CSA Group technical committee behind the standard.
Currently, no standards exist to assist employers in their work disability management systems, despite this being a major issue for both human resources and occupational health and safety alike.
"Since this is the first standard of its kind not only in Canada, but also in the world, Canada will be supporting the development and uptake of an innovative solution to the growing problem of work disability," said Amin Yazdani, vice-chair of the technical committee. "The project will position Canada as a national and global leader in this area."
To be known as CSA Z1011, Workplace Disability Management System, the standard is expected to help businesses achieve fewer workplace injury recurrences, fewer long-term work-related disabilities, fewer work disability absences, lower workers' compensation costs, improved operational performance, and increased worker engagement and productivity.
CSA Group is accepting feedback on the draft CSA Z1011 standard until Dec. 8. To read the draft standard and provide feedback, go to https://publicreview.csa.ca/Home/Details/3648.
The final publication of the standard expected in the spring of 2020.