Professional says there are so many more things employers can do to ensure workers are safe, says former executive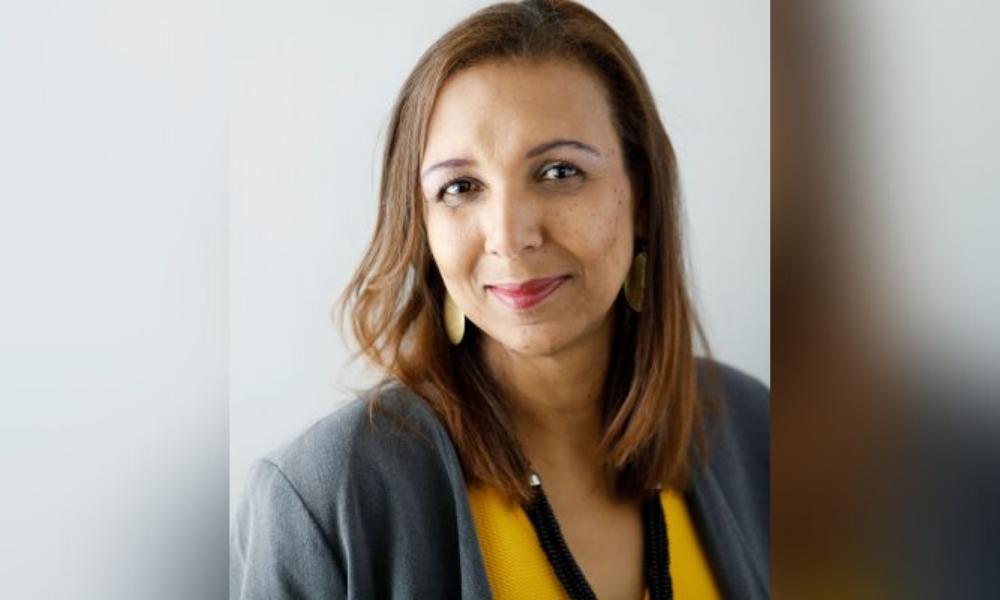 We look at health and safety as a physical thing, and it's so much more than that," says Marie Clarke Walker, safety consultant. "There are a lot more things that employers, governments, can do to ensure that people are healthy and safe."
Clarke Walker started out as an education worker, and eventually was hired to develop an anti-racism leadership program for elementary schools in Toronto.
She was elected to the Canadian Labour Congress (CLC) in 2002.
"I have probably worked on just about every file at the Congress," says Clarke Walker. "I've worked on everything from poverty and homelessness, human rights to health and safety."
She was initially elected to the role of executive vice president, and then re-elected again in the following years until she ran for secretary treasurer in 2017.
"Ever since I can remember, I have always been interested in human rights and justice. My mother tells stories about what I used to do when I was in high school – whenever I saw something that wasn't right, I would speak out," says Clarke Walker.
She says that her time at the CLC was fraught with inter-personal conflicts.
Clarke Walker, who is now a consultant, says that this is in part what helped drive her work on bullying and harassment with the International Labour Organization (ILO).
She was a Titular Member on the ILO Governing Body and most recently served as the Worker Vice-Chair. In this role, she helped negotiate the landmark Convention and Recommendation on Violence and Harassment in the World of Work.
"I took all of the energy, the thoughts about what I felt during those 12 years and took that into negotiations with me for the [Convention]. Everything that we negotiated, I put myself in that place. When you are working for someone who constantly tells you – and tells others – that you are incompetent, that is a form, I believe, of violence and harassment – particularly if it's not true.
And so between that sexism, racism and misogyny – all of the things that I have experienced over my lifetime – I took all of those experiences and how I felt into those negotiations. So when we came out with the Convention, it was pretty emotional […] All of it came from a place of knowledge, a place of understanding and a place of empathy."
Clarke Walker says that whenever she reads the Convention document, she finds something new – but it's definitely a great start and something she thinks "the Canadian government should be highlighting a heck of a lot more, because they played such a significant role in the negotiations of this particular Convention."
She says that she is always conscious of treating people how she would like to be treated:
"Whatever it is I'm doing, I try to make sure that I have other people covered. My friends call me Mother Teresa! It used to bother me, but I understand why they do. I don't like seeing when people are hurting, I don't like seeing when there are fixes for things that we're not doing."
And, she says, these fixes need to start in the trade union movement:
"As a movement we tend to point fingers at governments and employers, but it's also important for us to point those fingers inwardly as well. I think that we can only be successful as a movement if we actually practice what we preach, if we treat out staff well, if we make sure that there are policies in place so that [workers] are not having to deal with violence and harassment.
I think every single union leader should be trained in how to deal with health and safety in a holistic manner, which includes dealing with all of the human rights issues – sexism, racism, transphobia, homophobia, ableism. They should all understand and be able to deal with human rights issues, it shouldn't be an aside."
The onus is on everyone to create an environment where people feel healthy and safe, says Clarke Walker:
"When we do a lot of our work on workplace health and safety, I think there's such an importance that should be placed on psychological safety […] which encompasses bullying and harassment. It's nice to see the world of work becoming more aware of this and thinking about safety broadly."
She says that when she started at the Congress, talking about things like racism as a health and safety issue was not done. People did not view it that way. But psychological wellbeing is a health and safety issue:
"Everybody should be trained to deal with all 'isms'. It should be part and parcel of union orientation and training at all levels."