CNESST implementing new accommodations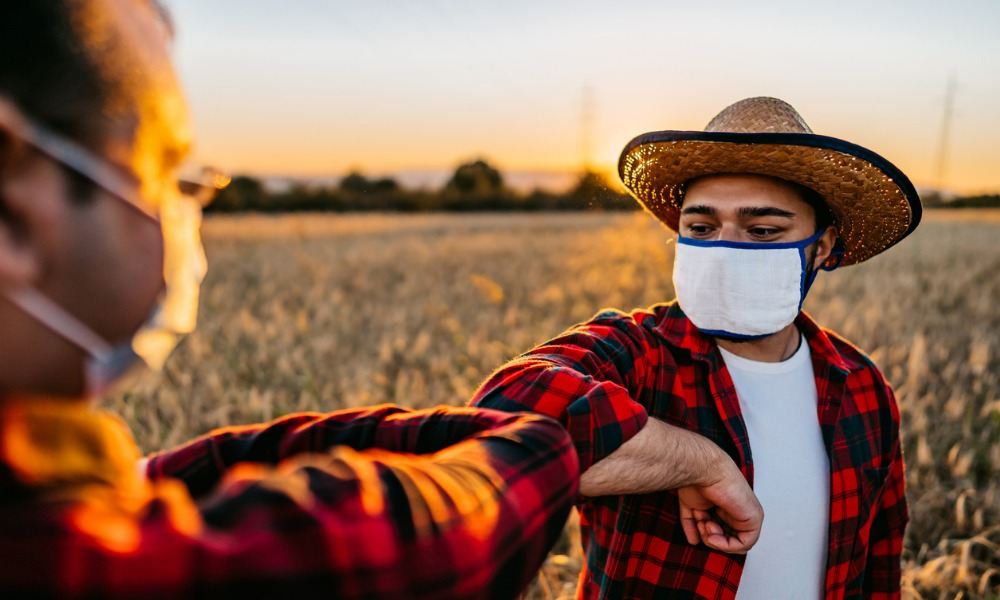 On Monday, the Commission des normes, de l'équité, de la santé et de la sécurité du travail (CNESST) – the organization which administers Quebec's occupational health and safety plan – announced that masks would no longer be mandated for those working outdoors when a heat warning is emitted by Environment Canada – and this even if physical distancing guidelines cannot be enforced.
This is a temporary authorization, and masks will be once again mandated once the temperature goes under 30°C.
The CNESST says that this accommodation is being put into place due to the fact that wearing a mask for long periods of time may exacerbate discomfort linked to hot weather. As well as halting mask use, the CNESST also recommends frequent pauses as well as access to shade and water to help workers handle extreme heat.
The Institut de recherche Robert Sauvé en santé et en sécurité du travail (IRSST), a non-profit specializing in scientific research around workplace health and safety based in Quebec, says that while most studies have shown that wearing a surgical mask does not measurably increase the body's internal heat it can potentially increase the body's external temperature.
Indeed, it may heat the skin covered by the mask as well as the air between the skin and the mask. Some studies show that this produces a sensation of thermal discomfort in the worker characterized by increased humidity and sweating under the mask.
"Due to summer heat waves and risks around excessive heat, we have taken the decision – in collaboration with CNESST and the public health authorities – to tolerate the removal of face masks on worksites. The measures announced today only apply on days declared as heat waves. While many restrictions have been eased recently, we have to be cautious for the health and safety of all," said jean Boulet, minister of labour, employment, and social solidarity (translated from French).