Extreme heat means that employers have to be extra careful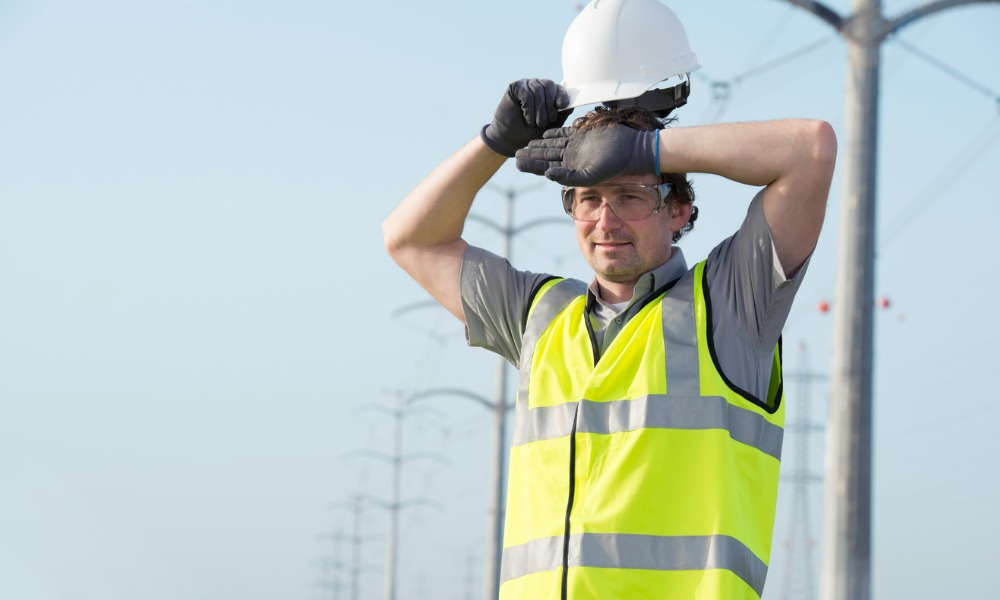 Western Canada and the U.S. Northwest experienced record temperatures recently during a heatwave that killed over 600 people in Canada and around 200 people in the U.S.
Multiple reports indicate that the heat wave was unprecedented – provinces like Alberta, B.C. and Manitoba experienced extreme heat unlike anything Canada has experienced before. Temperatures peaked at 49.6°C, a national record.
The town where the record was set, Lytton, was tragically destroyed by extensive wildfires caused by the extreme heat.
And aside from concerns raised around worker health and safety, extreme temperatures can also impact productivity.
Indeed, a 2019 report by the International Labour Organization (ILO) found that an increase in heat stress at work linked to climate change could have a massive impact on global productivity and economic losses.
The report estimates that by 2030, 80 million full-time jobs (or 2.2 per cent of total working hours worldwide) will be lost because it is either too hot to work or because workers have to work at a slower pace (according to Working on a Warmer Planet).
WorkSafeBC
Amid these terrifying temperatures, workplaces have been scrambling to ensure that workers are safe and protected from the heat. WorkSafeBC has even suggested that should employers not be able to protect employees from hot weather, they should shut down the workplace.
U.S. states affected by the extreme heat such as Washington and Oregon have issued new orders aimed at protecting workers from the soaring temperatures. These new rules stipulate access to cool water and shade depending on certain temperatures.
The United Food and Commercial Workers Union (UFCW Canada) estimates that around 220 workers in Canada and the U.S. die each year from occupational heat stress (no doubt that number will be higher this year).
Heat stress and heat-related injuries occur when the body overheats.
The Canadian Centre for Occupational Health and Safety (CCOHS) states that most people feel comfortable when the air temperature is between 20°C and 27°C.
Danger thus occurs when very hot environments drive ones internal body temperature several degrees above the normal temperature of 37°C.
A number of factors contribute to heat stress, including air temperature, hot sources, humidity and workers' clothing and equipment.
According to WorkSafeNB, some of the common conditions caused by heat stress include:
heat cramps (excessive sweating and painful muscle spasms)
heat rash (tiny, raised blister-like rash on the skin)
heat exhaustion (headache, dizziness and nausea)
heat syncope (fainting while standing)
heat stroke (severe headache, confusion, loss of consciousness and flushed skin)
READ MORE: How to keep workers safe from heat stress
Prevention
There are a number of things that employers can do to ensure optimal worker health and prevent heat stress in the workplace. Here are a few tips to get started (this is by no means an exhaustive list).
Workplace Safety North says that educating employees on how to recognize the symptoms of heat stress is very important. It says that employers should train workers in heat stress awareness and first aid. Furthermore, employers should have a heat stress prevention program which has been elaborated to meet the specificities of that particular workplace.
Employees should be encouraged to take frequent breaks – in the shade or indoors (where fans or air conditioning may help with cooling down). Employers should also encourage employees to stay fit and hydrated and maintain general good health.
The U.S. Centers for Disease Control and Prevention (CDC) says that it is important to apply sunblock with an SPF of at least 15. This should be done 30 minutes before going out and should be reapplied throughout the day accordingly. Workers can also cover up or wear specialized PPE to help adequately deal with the heat.
Employers can also encourage a "buddy up" system wherein employees are matched to look out for each other. It is especially important to look out for those with underlying health conditions, or workers who are older and more at risk of heat stress.