'Workers must learn to recognize and watch for signs of heat-related stress'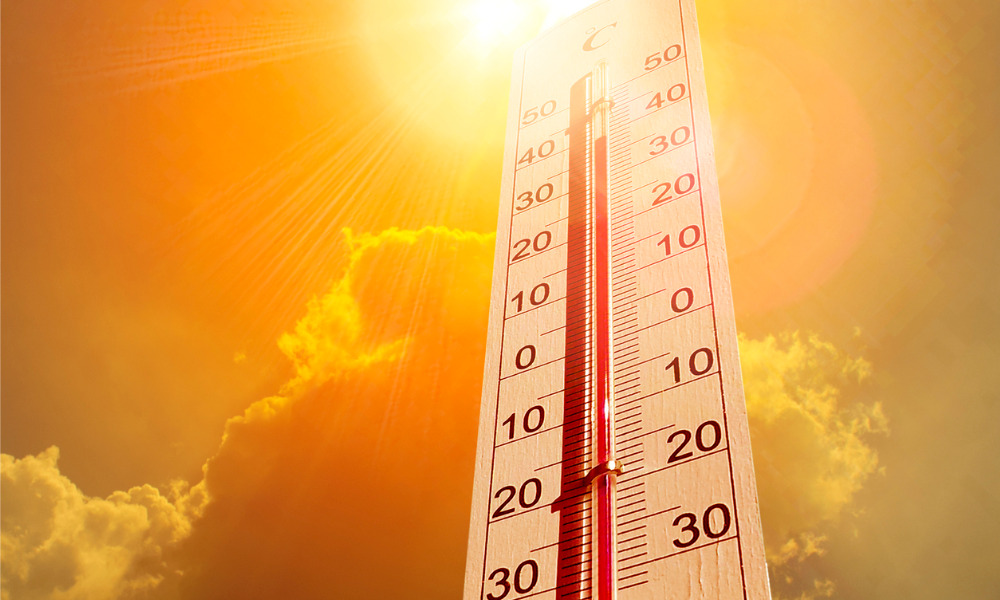 WorkSafeNB is reminding workers to be mindful of heat-related risks amid the COVID-19 pandemic. This comes after the Department of Health issued Level 1 and Level 2 heat alerts across the province since June 16, 2020.
"Employers are advised to use the humidex as a guide to limit moderate to heavy work activities to cooler times of the day, such as early morning or evening," says WorkSafeNB.
WorkSafeNB also recommends workers learn to recognize and watch for signs of heat-related stress, including:
heat cramps (excessive sweating and painful muscle spasms)
heat rash (tiny, raised blister-like rash on the skin)
heat exhaustion (headache, dizziness and nausea)
heat syncopy (fainting while standing)
heat stroke (severe headache, confusion, loss of consciousness and flushed skin)
To prevent overexposure to heat and sun, WorkSafeNB says that workers must acclimatize their body to working in the heat and sun, drink plenty of water (about two glasses of water before starting work and one cup (250 ml or more)) about every 15 to 20 minutes during work) and get adequate nutrition and avoid caffeine, alcohol, and drugs.
They must also wear light-coloured, loose-fitting clothing made of breathable fabric and wear a wide-brimmed hat. If a hard hat is required, workers must attach a piece of light-coloured fabric to the back and sides to shade their neck.
Taking rest breaks in a cool or ventilated area and scheduling work to minimize heat exposure are also important. Finally, workers must use sunscreen with an SPF of at least 30.
WorkSafeNB also said its Guide to OHS Legislation portal and app provide more details about heat stress. Workers can download the app by searching for "NB OHS Guide" on the App Store or Google Play.